Reveal talks dating, clashing with co-stars and of course, those awkward moments with Made In Chelsea star Sam Thompson.
After watching Sam's dating dramas, viewers will know he has a bit of "growing up to do" when it comes to the ladies and the 22-year-old Chelsea boy will openly admit that himself.
Not only did he cheat on then-girlfriend Tiffany Watson at her OWN birthday party last series, he has since woo'ed newcomer Millie Wilkinson while rekindling his romance with his former flame.
Keen to get all the goss on his love life,
Reveal
were excited to be invited to Sam's London home for a cocktail making session where we could finally grill the reality star on his relationship status.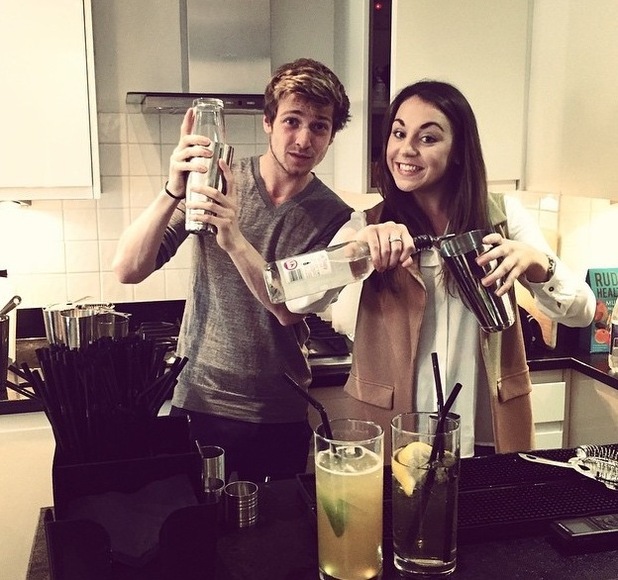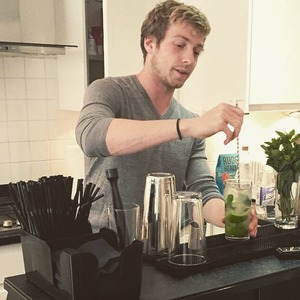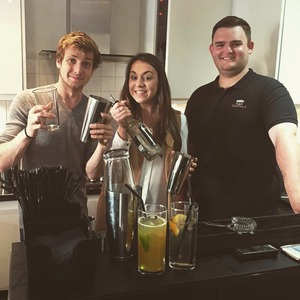 Walking up to the doorstep we've seen oh-so-many times on our TV screens we didn't really know what to expect from Sam. A little friendly awkwardness? Yes. Him as excitable as he is on the box? Probably.
While we got that, we also got the chilled back Sam who loves to chat and show off his dance moves. No joke.
Going inside we were craning our necks to get a good look at Sam and Louise's pad, but were quickly ushered into the kitchen. Waiting for the bar to be set up (courtesy of
Coxtails
a popup bar and bar-tending service that is just fab for DIY cocktail parties) we talked Caitlyn Jenner,
Bridget Jones
and men's Spanx - they're a real thing, who knew?!
As we got going and Sam got stuck into making us a mojito (FYI, it was actually really good), we got him to explain the whole Millie/Tiff triangle.
"Dating for a single person doesn't mean you have to date just one person. Things were really good with Millie and she's so lovely, but Tiff is also really lovely and sweet. Tiff didn't take to that very well though."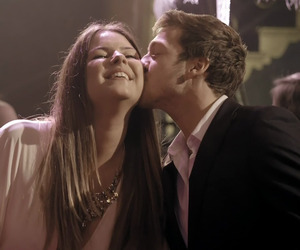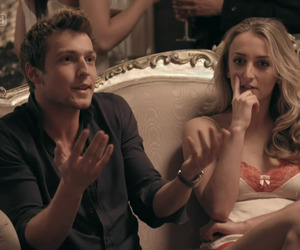 While Sam may have thought he had the best of both worlds, neither Millie or Tiff were keen to share, with Millie telling her co-star: "You can't have your cake and eat it."
Admitting he still has a bit to learn when it comes to all things romance, we asked Sam when he thinks he'll finally be ready to have a long-term relationship and his reply suggested he may already be in one.
"Long term? Closer than I would ever have believed," he admitted. "I really think I'm actually there."
Suggesting he is off the market, we asked Sam if the lucky lady in his life was Tiff, to which he replied: "You'll have to wait and see."
Although he did go on to gush about his co-star: "The thing with Tiff is we get along so well. We're so easy in each other's company. She gets my jokes and not many people do!"
While Sam was keen not to give anything away when we met,
he has since enjoyed a romantic break away in Mykonos with Tiffany for company
. They are SO a couple!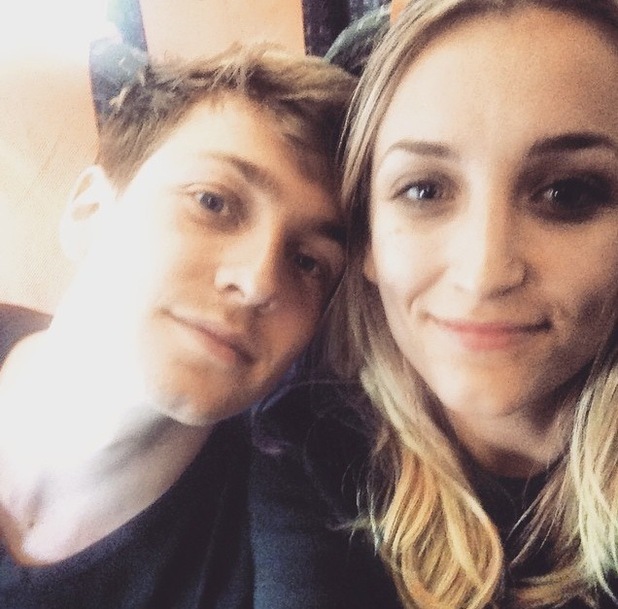 Even though the co-stars seem pretty happy to be dating again,
their rekindled romance hasn't gone down so well with Tiffany's older sister Lucy Watson
. Lucy hasn't been a fan of Sam's since his and Tiff's relationship came to an end the first time round and when we drop her name into conversation, Sam instantly replies: "She likes me... not."
In her defence, Sam wasn't exactly the best boyfriend to her little sis, but he insists she never even gave him a chance.
"Lucy never really talks to me," he said. "I could be a complete n*b or a lovely guy, but she doesn't know me."
He's not the first Chelsea boy to claim Lucy hasn't giving him a chance, with Stephanie Pratt's boyfriend
Josh Shepherd telling Lucy he finds her incredibly rude, after she made no effort with him
.
Explaining he sympathises with Josh, Sam told us: "Lucy is the kind of girl who if I walk into a room she would give me absolute evils and you think should I go over and say hello, but you think no probably shouldn't. If you're Josh and you're going out with her best mate and she's doing that, eventually you're going to get p*ssed off. He got nothing, so he snapped. He's a very mature guy, one of the most mature on the show, I don't think he's got time for little b*tchy girls."
Fans of the show will remember Josh telling girlfriend Steph he thinks Lucy could do with a boyfriend of her own and that way she may go a bit easier on him. The Chelsea beauty
is now dating MIC newcomer James Dunmore
and a fan of James', Sam has said if anyone can give Lucy a taste of her own medicine, he's the man to do it.
"James is a cool guy," he said. "I really like him. He's the kind of guy that if Lucy, or anyone, gave him stick, he'd turn around and give it straight back. I don't know Lucy very well, but watching her, she does need someone like him to give her a bit of a kick."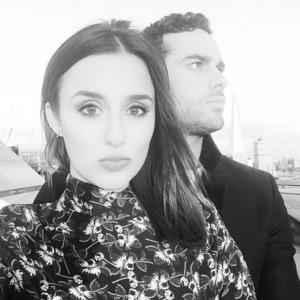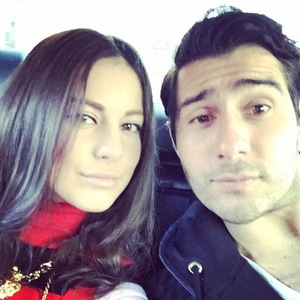 Speaking of romance on the show, conversation soon turned to Sam's older sister Louise and her boyfriend, New Yorker Alik Alfus. Viewers were left concerned for the pair's relationship after
Alik revealed his dad had asked him to move back to the US,
but Sam is more than confident he and Louise will go the distance: "100 percent they will. She's smitten and I know he is about her."
He even revealed that Louise is so serious about herself and Alik, if he has to go anywhere for family or business reasons, she will go with him. Could the first
Made In Chelsea
wedding be on the cards, then? Sam's thoughts: "You can never, say never!"
Now Alik and Louise have been dating for quite some time, Sam has formed a close bond with his sister's boyfriend, but he does admit it can get a little awkward when Alik vents about the pair's problems.
Most of the time Alik can be seen offloading to his
MIC
pals, Sam is sat there too and when it's his sibling that's the topic of conversation, he tells us it can be hard not jumping in to defend Louise.
"I get so defensive over her, we're so close," he said. "If people say anything I'm like 'no you don't know anything', but with Alik, I know how much he loves her. He wouldn't say things if he didn't care about her. Sometimes I give him advice because I know her so well and he does take it."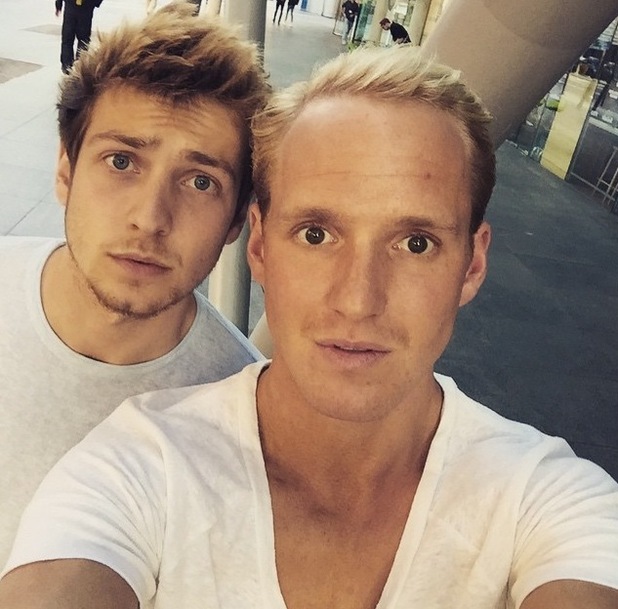 When he's not trying his hand at dating or dishing out some friendly advice to his potential brother-in-law, Sam is often with co-star and 'big brother' Jamie Laing. Jamie took Sam on as an intern and he reveals he is still working with his co-star, even if his role has changed slightly.
No longer sharing his ideas with Jamie on how to build the Laing empire, Sam is now Jamie's go to man for picking up his laundry and booking his cabs.
"I'm like the PA now. Jamie doesn't enjoy me giving ideas to the business, they don't really work out. I think this suits me better," he claimed.
Explaining he has never been a fan of putting on a suit since his days at school (and having a uniform three sizes too big for him), Sam prefers the more relaxed side of working for Jamie. But how does he find having his friend as his boss?
"It's jokes. [Jamie's] lovely. If he ever actually fired me, I'd be crushed!"
While he may be working for Jamie from time to time, Sam did reveal he has an exciting project of his own in the pipeline, only he's not too sure what it actually is yet. Telling us he has already come up with a name 'T Dog Studios', Sam is set on finding a purpose for it.
We had a quick brainstorm as he served his third cocktail of the afternoon, an Apple & Elderflower Collins, and came up with T Dog Tells. Think an agony aunt column which is a go-to for someone who needs a little help when it comes to getting out of an awkward situation.
After all, Sam has had a fair few himself...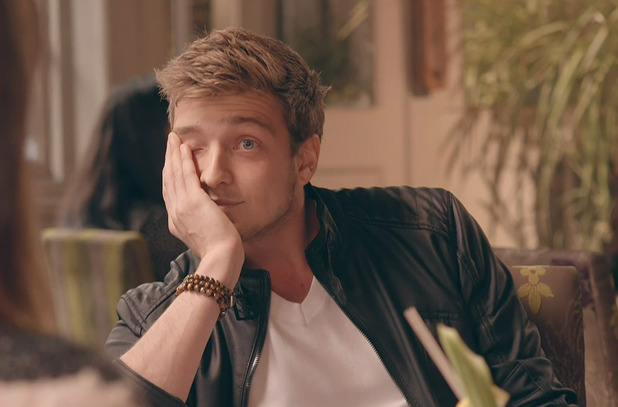 Proving he is quite the expert when dealing with those 'I want the ground to open and swallow me up' moments, Sam told us: "I thrive off awkwardness. I don't like it, but I handle it really, really well."
Recalling his personal highlights, some of his faves include lunging at Tiffany on their first date, only for her to seriously dodge out of the way, and charming ex-girlfriend Riley with the line: "Let's go for coffee, drinks and maybe some sex." Charmer.
But his most awkward moment to date? It was caught on camera for
Made In Chelsea
and saw Sam reciting a poem he had written for his co-star Fran Newman-Young.
"All the guys on the show try to be so cool, so I thought I'll do a poem, I'll be different," he recalled. "I went for it and Fran and Cheska [Hull] were wearing heels the size of mountains and they were both looking down on me and then I came out with this lame arse poem, 'so Fran, I'm a big fan...'. That was absolutely horrendous."
And in case Sam's poetry recital doesn't ring a bell, here it is for you to relive:
Still managing to secure himself a date, overall we think he handled that one pretty well. T Dog Tells? We reckon watch this space...
What our cocktail making session taught us about Sam Thompson...His favourite cocktail
? Passionate - after making it for the first time himself: "I'll use a Mark Francis word here, it's divine!"
His hangover cure?
In his own words, "p*ssing off Louise and Alik". There's nothing he loves more than winding up his older sister and her American beau: "Laughing is the cure to all hangovers. I'm just a wind up merchant."
His favourite London haunt?
Streaky Jim on High Street Ken: "They do really good food and you always know everyone in there."
His ideal date?
Something fun and always a few drinks: "I love an adventure. Always have a drink too, it settles the nerves, but don't get hammered!"
His guilty pleasure?
He has loads. One is dancing when he knows people are watching: "I'm a bit of an attention seeker."
What can't he live without?
Flirting: "I love it, although it gets me into trouble."
Who was the last person he told he loved them?
His sister Louise, a week ago to be precise.
Does he have a girl's name tattooed onto him?
His awkward silence and quick change of subject makes us think yes.
What does he want to do next?
Become a male stripper: "I want to be able to do the moves, Magic Mike style. I can't get it out of my head - not Magic Mike - but the vibe." *proceeds to dance while singing 'Ride My Pony'*
For exclusive competitions and amazing prizes visit Reveal's Facebook page NOW!