It's music festival season, which means we're already thinking ahead of gloriously sunny days stretched out, on the grass listening to our favourite bands. Please, Mother Nature! Sun! Please! Basically we want a totally chilled out, stress free experience.
And what can help with that? Planning ahead and having the right apps downloaded on our phones, of course! And, if you're one of the lucky ones heading off to Virgin Media's V Festival in August, you can rather amazing WiFi access all weekend so you can use your apps and make your friends insanely jealous with all your wonderful pictures!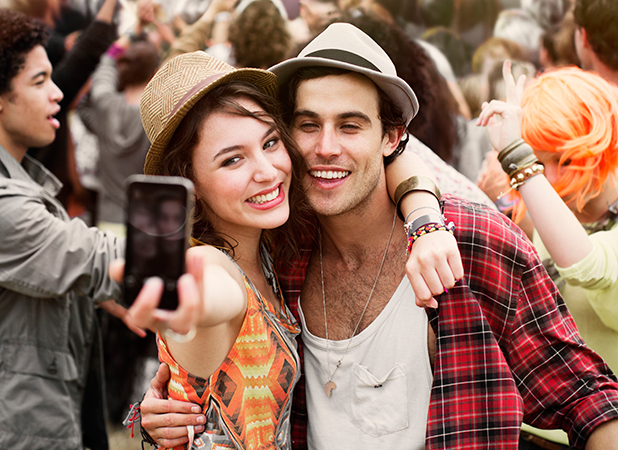 Unless your friends are all there with you of course, and you can just use the WiFi to let your parents know you're safe, well and having a great time!
So, here are 10 apps to download pre-festival:
1. Instagram
Because we all know that even the most fabulous girls need a little filter at times. Make sure Insta is on your phone and give your festival pictures a retro look. (
Download for iPhone here
and
Android here
.)
2. Torch
You will want this nifty little app on your phone when it's midnight and you're scrambling around your tent in the dark to find something. The iHandy Torch Free features 30 torch settings! (
Download for iPhone here
.) Or try the LED flashlight app which comes with an actual compass giving you directions in the dark! (
Download for Android here
.)
3. Battery Life
There's limited time for charging when you're having fun at a festival so make sure you're utilising your phone's power to the best of its use. Try
Battery Doctor for iPhone at the App Store
. It will help you see what is draining your battery so you can switch off apps you aren't using.
Also available for Android here
.
4. Shazam
This is a pretty cool app that allows you to identify songs. Record a song you're trying to identity and Shazam will work it out for you! Useful when you're at a music festival, right?! Available both for
iPhone at the App Store
and
Android here
.
5. Radioplayer
This is a pretty cool one. The bands don't play all weekend, you know, so if you fancy music at the campsite while you're just chilling, make sure you have this downloaded. You can search for any radio station across the country! No more fiddling with the knobs on the radio. Just type the station you want and voila!
Find out more here
.
6. First Aid
We're pretty positive people here at Reveal.co.uk but accidents do happen and we should be prepared. By downloading the First Aid App by British Red Cross, you'll have vital info at your fingertips just in case anything does go wrong.
Get more info on the app here
.
7. BBC Weather
Pretty important for
before
the festival and very useful during! Not sure whether to leave your poncho at the tent or bring an extra sweater? Just check this BBC Weather baby out and you'll know what Mother Nature's plans for the day are!
Download for iPhone here
and on
Google Play here
.
8. Find My Friends
This app was designed to let you find friends and family wherever they are: which could be very useful in the middle of a giant, busy, muddy festival field! Once you've installed the app you can invite friends to join and share locations.
Download for iPhone here
and on
Google Play here
.
9. Water
We're pretty good at remembering to drink water at festivals but if you're a bit naughty when it comes to switching up the booze with H20 then this could be for you. It monitors your daily water inout and reminds you to drink throughout the day.
Download Daily Water Free for iPhone here
or
Aqualert Water Reminder for Google Play here
.
10. SmugMug
A great way to show everyone how much fun you're having and share all your pictures! SmugMug is an online platform that allows you to share pictures with friends, family and whoever else you want. You just set the privacy filters for your uploads.
Download at the AppStore here
or on
Google Play here.