Michelle Heaton has revealed she endured a new cancer scare earlier this year after finding two lumps in her chest.
The Liberty X singer underwent a double mastectomy three years ago and a full hysterectomy last year so she was shocked and upset to find the new growths.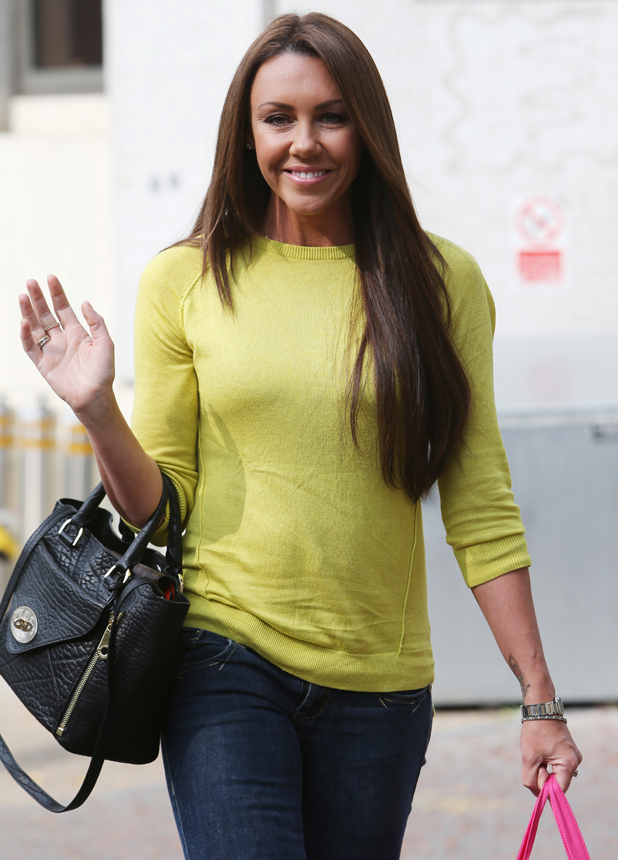 Michelle told
The Sun:
"You're given a very low chance of contracting breast or ovarian cancer as you don't have much breast tissue or ovarian tissue. I never fathomed getting cancer in those areas again. You almost feel like you're bionic."
The mother of two initially kept her fears a secret from husband Hugh Hanley, before admitting she'd discovered the lumps. He told her to see a doctor immediately.
Her doctor performed a biopsy in March but the results were inconclusive. A second biopsy in May was also inconclusive. Thankfully, after seeing further specialists, it was determined that the lumps were benign.
Michelle told The Sun she'd chosen to speak out to help other women who may be in a similar situation – and admitted the scare had been what she needed to realise she wasn't bionic.
"I know to be vigilant and not mess around and to always keep checking because you can never get rid of all the tissue… I needed the realisation I wasn't bionic. I feel so positive now and I check myself every couple of days."
After the interview was published, the singer took to Twitter to thank The Sun for telling her story and for donating her usual interview fee to Breakthrough Breast Cancer.
One follower told her: "Nasty things always happen to good people. Keep strong."
Michelle has always been open about every stage of her battle with cancer, hoping to inspire and encourage other women in the same situation.
She was diagnosed three years ago with the BRAC2 gene, which heightened her risk of developing breast cancer and ovarian cancer, similar to Angelina Jolie.
Michelle had a full mastectomy and then last year a hysterectomy. Before having that done, she told ITV's Lorraine that she was doing it for her family as she wanted to always be there for her young children, Faith, three, and AJ, 16 months.
"So many women out there say to me I should feel very lucky that I've had two beautiful children," she said. "I am thankful and I've never said I haven't been... still it's a very tough decision to get rid of my chance to have other children."
For exclusive competitions and amazing prizes visit Reveal's Facebook page NOW!