Kim Kardashian West has revealed she's not giving up her trusty Spanx during pregnancy: she's just switched to pregnancy Spanx instead.
The
Keeping Up With The Kardashians
fan is known to be a big fan of the form-fitting bodywear so perhaps it's no surprise she's sticking to them in early pregnancy.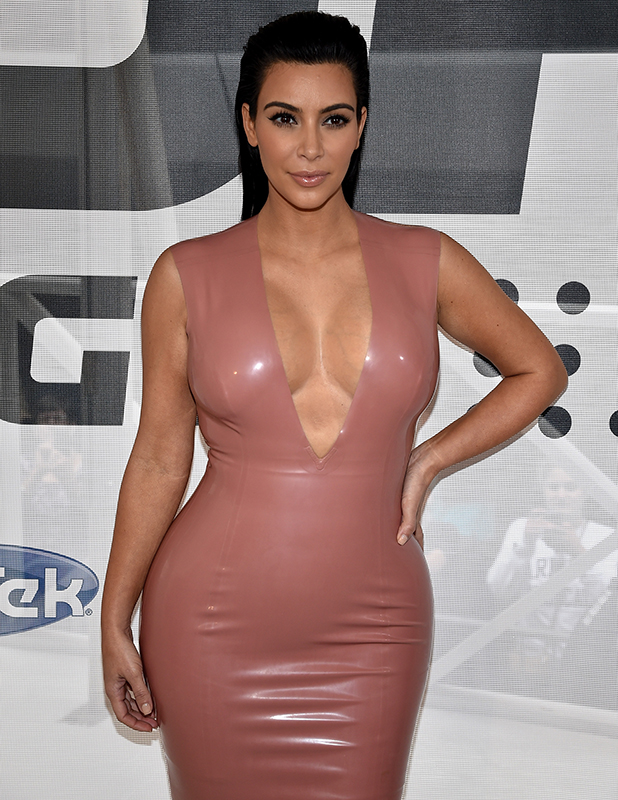 Kim told
ELLE US
she wore pregnancy Spanx to the launch of Hype Energy Drinks in Nashville, Tennessee on Tuesday and said she really did feel more comfortable having something holding in her in.
(If you want to see what pregnancy Spanx look like or pick yourself up a pair,
head over here!
)
Speaking of before she was pregnant, she said: "Sometimes I wear two pairs [of Spanx] under something or stockings—it holds you in!"
While
pregnant with daughter North two years ago,
the reality star defended her use of pregnancy Spanx and love of tight clothing.
"I saw some comments that the skirt is too tight for the pregnancy and that's ridiculous! I bought this skirt a few sizes bigger and there is plenty of room. For any concern that my clothes are too tight, I have so many pieces custom fit for my growing body! They make pregnancy Spanx which are tight. So this theory sounds ridiculous! I feel my best when I am in heels and chic clothes! Happy mommy, happy baby!"
Kim, 34, announced her second pregnancy
at the end of May.
Already there have been several rumours about whether she used IVF, secretly
enlisted a surrogate,
is expecting twins... She recently lashed out at lies and branded some of the speculation out there as "ridiculous."
She's revealed she's
suffering bad morning sickness this time around
as well, which didn't happen when she was pregnant with North.
Her second child is due in December.
All you need to know about
Kim Kardashian
: