Kelly Clarkson wore an unusual shirt to BBC Radio 1 this morning.
The fabulous singer was pictured heading into the central London studios on Thursday (4 June) to record a Live Lounge performance.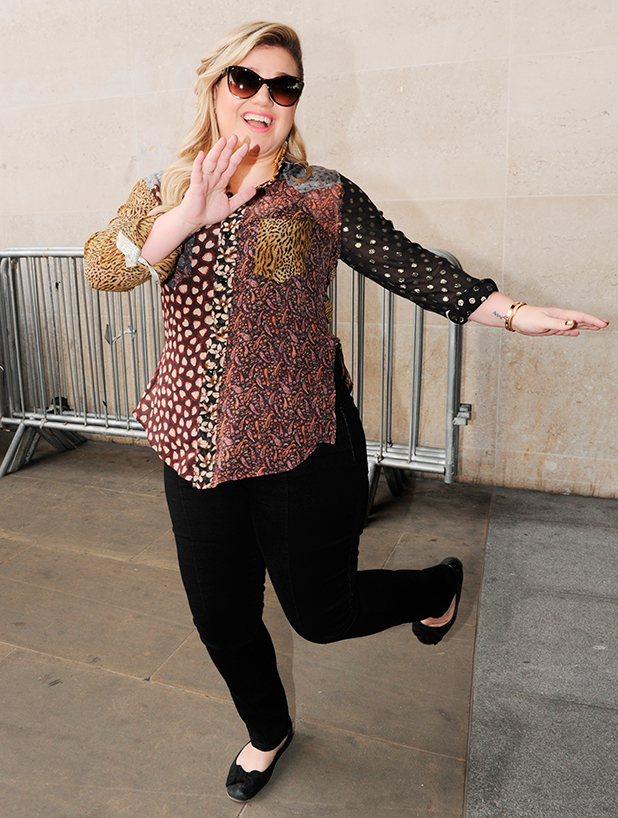 She wore a really unusual shirt that almost seemed as if it was created by cutting up lots of different shirts and sewing them all back together again!
But somehow Kelly totally pulls it off, right?!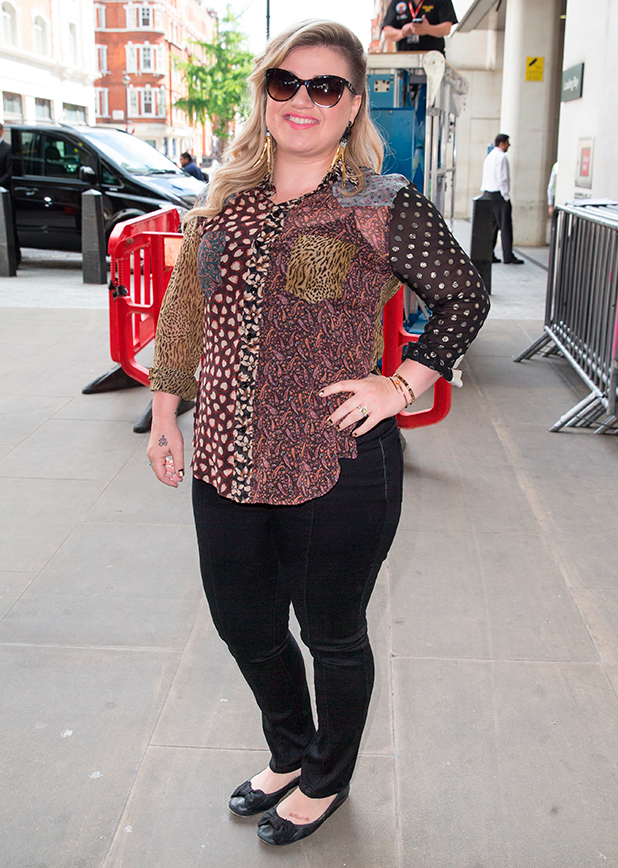 If you missed her Live Lounge performance, go listen to it right now! She performed a cover version of Rihanna's song 'Bitch Better Have My Money', although it was renamed 'Y'all Better Have My Money' to make it less sweary for daytime radio.
She had teased her performance beforehand with a funny Instagram video. "On the way to @BBCR1 to record my #LiveLounge!! So excited for this! Here's a hint of my cover song choice. ;) #ballinonabudget."
Kelly arrived in the UK with daughter River Rose earlier this week and admitted she was suffering from the dreaded jetlag.
She tweeted on 2 June: "Jet lag in London. River woke up @ 3am wanting to play. She is now asleep but now I'm hungry 4 breakfast. Can't order or I'll wake her. Ugh.
"Hunted quietly through the dark and found a banana and an apple. #thankyourandomfoodinmyhotelroom #tastessogood #didntwakethebaby."
For exclusive competitions and amazing prizes visit Reveal's Facebook page NOW!