Rixton's Jake Roche has said the band feel "very, very lucky" when it comes to their success.
Their debut single 'Me And My Broken Heart' was a chart smash around the world - even in the notoriously difficult to crack US market, where it broke the Top 20.
Appearing on ITV's
This Morning
today, singer Jake said: "We are [living the dream]! We feel very, very lucky being in this position. We started six or seven years ago so to be in this position now is incredible."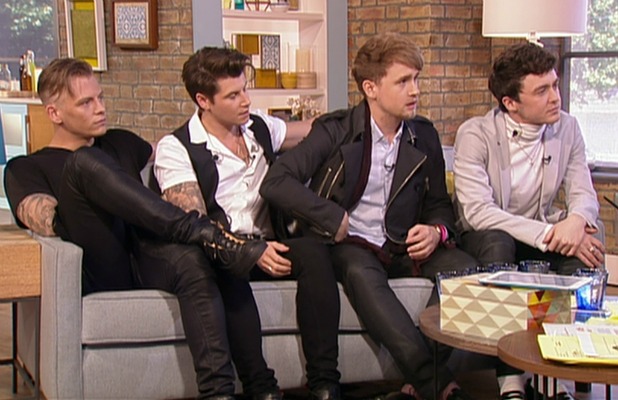 Addressing their success in America, he added: "It was thanks to all the radio out there really - they just started playing 'Me and My Broken Heart' and we just thought we'd go over and capitalise on it… I think when you get a little pocket to break America, you've just got to take it and run!"
Rixton
were signed by Justin Bieber and Ariana Grande's manager Scooter Braun and have joined both stars on stage.
They are opening for Ariana on her 'The Honeymoon Tour' in North America and after that, they will support Ed Sheeran on his new tour.
"We've done a song with Ed which is on our new album," explained Jake. "And it was like inviting your mate to the pub, he just text me and was like 'do you fancy coming on the road with us?' and we were like 'yeah'. It's a huge honour."
Rixton performed new single 'We All Want The Same Thing' on the show.