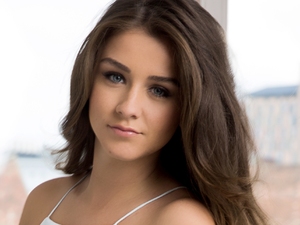 Brooke Vincent exclusively shares her fashion favourites, beauty and style picks and celebrity highlights with Reveal.
Hello Everyone,
June is here! Yes!!
My favourite month of the year, mainly because it's my birthday but also because it's six months until Christmas, not that I want to depress you all, I just love Christmas as much as I love summer!
With my birthday coming up this week I started my celebrations nice and early last Friday, with my two friends Charlotte and Danielle. I have learned to spread my birthday celebrations out as last year I made the mistake of doing four nights of celebrations one after the other, in the end I was so tired I had to leave early! On my own birthday!
Here's me and my two crazy friends before we danced the night away in Manchester's Club LIV:
Country Music in Manny
This week my pal Carolynne Poole did a music showcase in Manchester. I couldnt get there as I was working, but I hear it went down a treat. Now I am not one for country music, but her style is more poppy - think Taylor Swift meets Shania Twain - and her single 'I Love You But Shut Up' is very catchy. Here is a picture of my style crush Catherine Tyldesley, wearing a gorgeous off the shoulder black dress with leather tie round belt, and
Emmerdale's
Natalie Anderson at the showcase.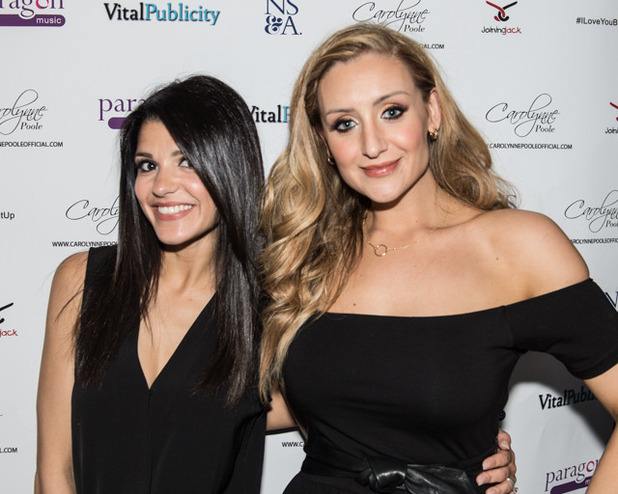 And here's a couple of lil Caz strutting her stuff on stage. Well done Carolynne!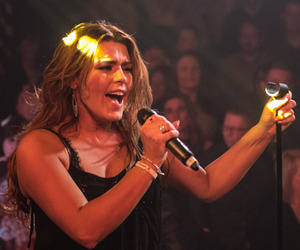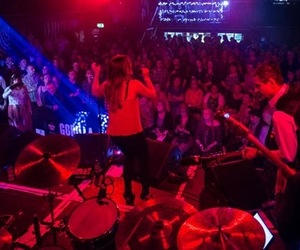 Corrie
So Monday night's episode saw my lovely girlfriend Maddie (Amy Kelly) die. It was very sad. Even though we had lots of fun filming the scenes, it was emotionally draining for me crying on cue for 7 hours in one day.
We had an amazing director, Kay Patrick, who really supported us. When I was getting tired she would say, 'you're slacking', and pushed to get the best out of myself and everybody else on the team. Looking back, I was so busy around the time of filming and it feels like such a long time ago. It's always so rewarding to sit in front of the TV and watch it with all of the other
Corrie
lovers.
Also, I would like to say a huge thank you and good luck to Amy who decided to leave us and move on to other things. I know she will do really well in whatever she does and I can't wait to follow her career. She's been my designated back tickler for long enough and I think she finally got bored ha!
Annie (Anne Kirkbride)
On Saturday, all of the
Corrie
team and public came together at Manchester Cathedral to pay our respects to the beautiful Annie who recently, and very sadly, passed away.
To me, Saturday was exactly how I would like my memorial to be - a celebration of my life. Some of the
Corrie
team were invited to share their personal thoughts and memories of Annie, accompanied by music she loved and videos of Annie herself - it was truly beautiful.
For me, Annie was a person who I always chatted with, mainly about nothing, but generally about shopping, boys, bags and shoes - the interesting stuff. She was an absolute joy and it is a huge privilege for me to have known and worked so closely with such a legend. She always said "I love you" and a hug and kiss always quickly followed. Goodnight Annie and thank you for all of the memories you have given me.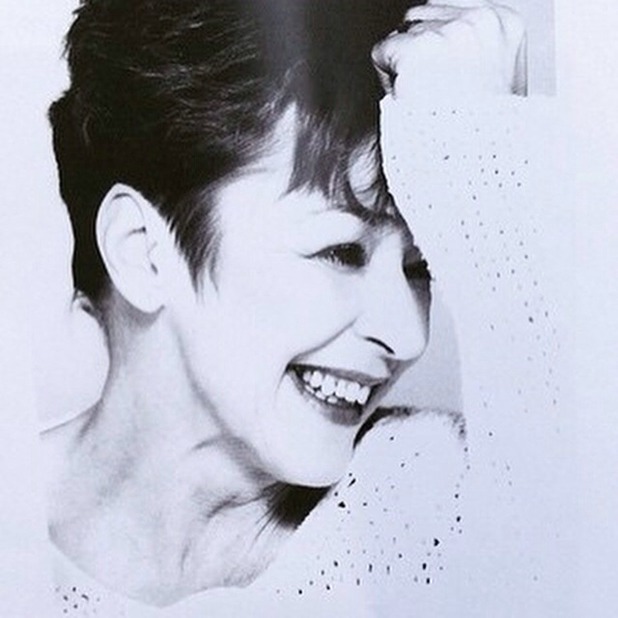 Festivals
My festival season has finally started. This Saturday and Sunday I am going to a local festival in Manchester called Parklife.
I cannot wait, I LOVE festivals, particularly this one because every other person you walk by you know, or know of. This year I am going with all of my friends from school. I love the fact that 7 years ago we walked out of those school gates crying thinking we were never going to see each other again, and now we can't get rid of each other.
It's always a good laugh to see everybody. The main questions on the 10 of my friends' lips are "What are you all wearing?" or "Wellies or not?" We have had a group chat that has been popping up with ideas of different outfits for everybody. Some want dresses, others want shorts.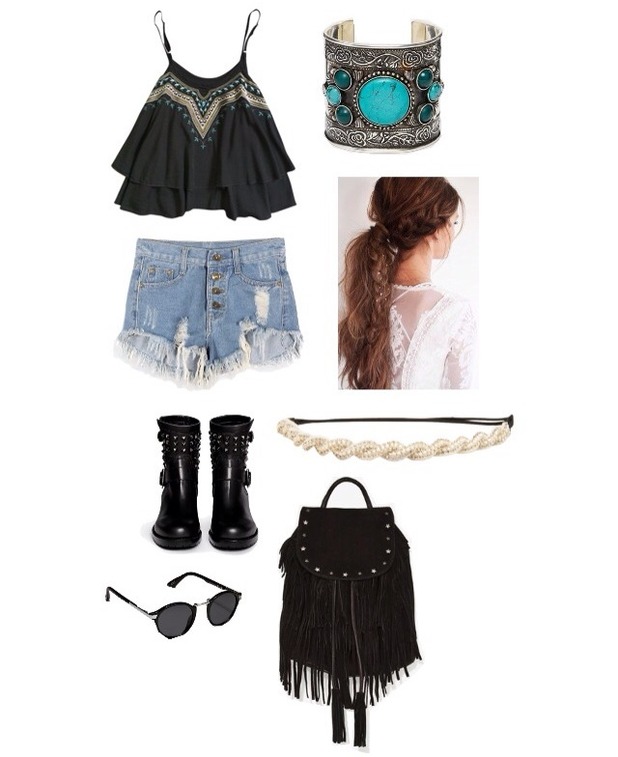 I'm the worst for this, I don't know what PJs I'm wearing for bed tonight never mind something for in a couple of days. There is no other saying that describes me better than, "always on the last minute".
Three styles I always play with for festivals are, all black and think I'm a rock star, Bohemian or plain and simple festival chic. It's hard, not only do you have to take into consideration the weather, the mud and the no toilet roll situation, you still need to look presentable. Although, normally it gets to 5pm and I look like I've been dragged through the festival backwards. I'm just not glamorous at all! Here are some of my ideas to help anybody else struggling to look festival savvy!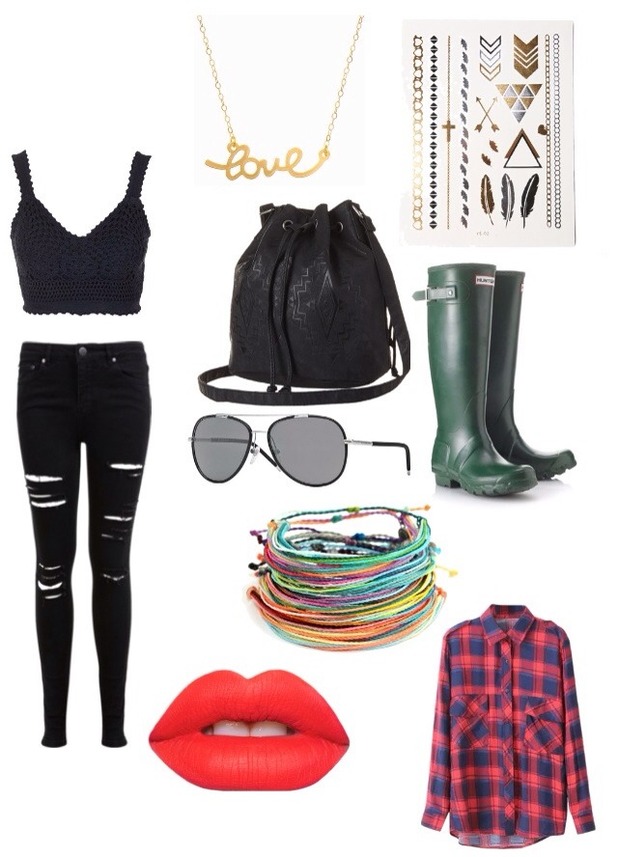 Keep a look out!
On Thursday and also MY BIRTHDAY I'm excited to say I'm appearing on ITV's
Loose Women
. I love watching this show, so when I am asked to appear I jump at the chance. The ladies who present the show are lovely and it's nice to have a really good laugh with everybody. I'll be talking
Corrie
, becoming 23 and having a general chit chat with the ladies! Can't wait! See you then!
Throwback
Somebody tweeted me a picture of myself the other day when I appeared in
A League of Gentlemen
. I was seven years old and it was my first job. I played Casey Emma Glass who had won a beauty pageant. The only beauty pageant I will ever win haha! It was so nice to see how little I actually was while playing her.
Here I am as an orphan for one of the sections in the show: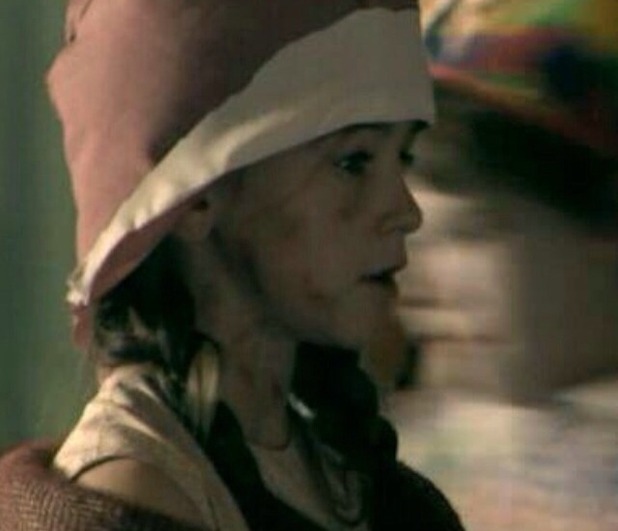 This week has been school holidays for all of you mummies and daddies. The dreaded weeks of the year.
How people keep children entertained all day every day is beyond me. I visited my godchildren and their cousins this week and ended up doing a bit of artwork, which I must say I am extremely proud of (you wouldn't think I am 23 on Thursday would you?!). I love spending time with my godchildren. Particularly now three of them are all grown up, you can do some really fun things with them.
Here's Me, Mylo, Honey, Marlie and Erin-Amelia: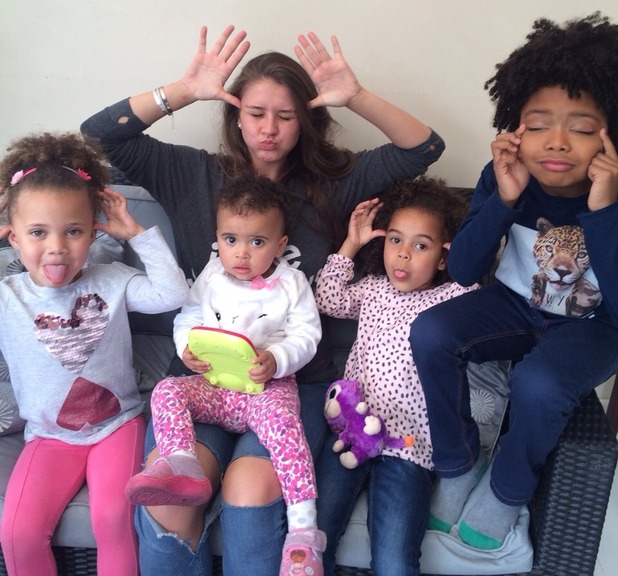 Here's my beautiful artwork: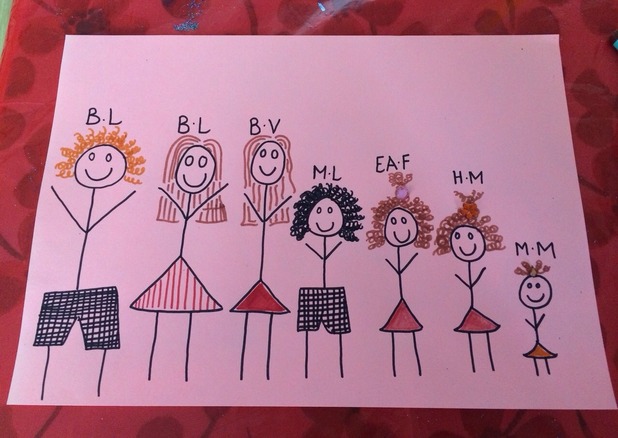 Thanks for reading, have a fun week and I'll have all my birthday gossip, pictures and festival antics to show you next week.
Peace up reveal,
BV X
For exclusive competitions and amazing prizes visit Reveal's Facebook page NOW!