Kim Kardashian West looked tired as she arrived home in LA after a very busy few days.
The pregnant reality star was pictured arriving at Los Angeles International Airport after catching a late night flight from New York.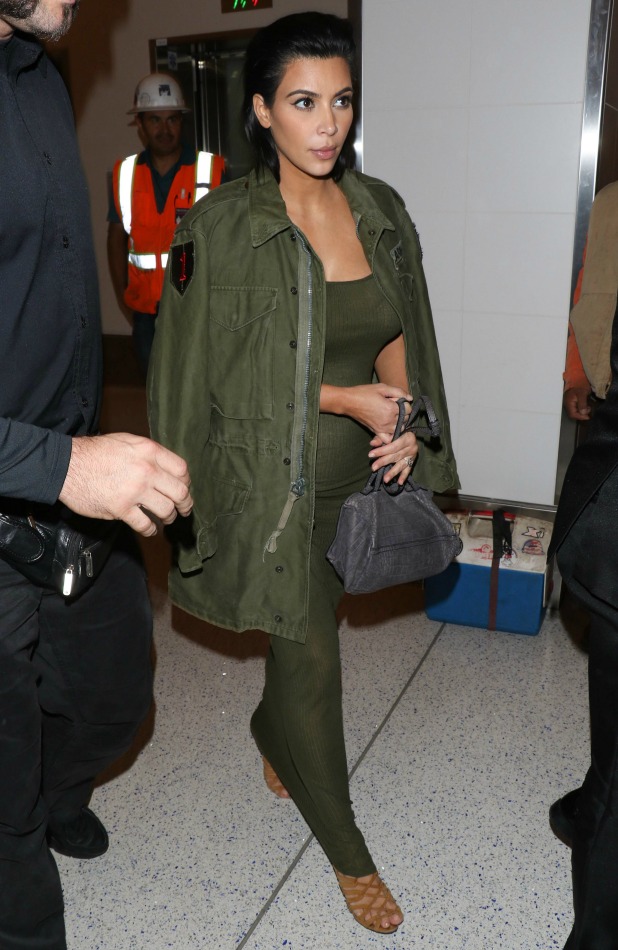 Earlier in the day, the 34-year-old had been in
Nashville, Tennessee at the launch of a new drink
, following a
busy evening the previous day at the CDFA Awards in New York.
Three states in two days! That's jetsetting!
Kim hasn't stopped for a second since her pregnancy was revealed on Sunday night's series finale of
Keeping Up With The Kardashians
. It will be her second child with husband Kanye West.
This time around, the starlet says she has been suffering with bad morning sickness.
She tweeted overnight: "So f**king sick today on all levels!!!!! UGHHHHHHHHH I can't deal!!!!!!!!!! Praying I get through the day!
Her second child is due in December.
All you need to know about
Kim Kardashian
: