Ricky Rayment has shared an Ed Sheeran quote that reminds him of girlfriend Marnie Simpson!
The former
TOWIE
star posted some sweet words of wisdom from Mr Sheeran to Instagram, alongside a heart emoji and the letter M suggesting he very much agreed.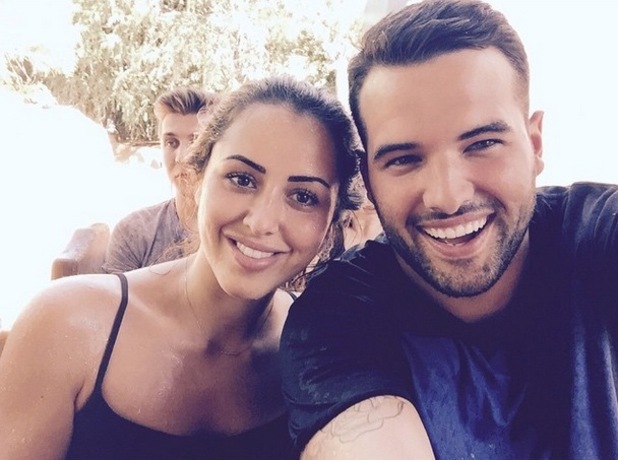 Ed's quote was:
"Granny Sheeran told me when I'm looking for a partner, fall in love with their eyes, cause eyes are the only thing that don't age, so if you fall in love with their eyes, you'll be in love forever."
Aww!
Could Ricky and Marnie get any cuter with their public displays of affection?!
The couple - who began dating last year - are frequently posting sweet messages about each other and loved up pictures to social media. And they even get on famously with each other's families!
In May, they
travelled to Florida to visit Ricky's relatives,
with
Marnie later posting a very gushing message online
about how much fun she had.
"I've had the most amazing holiday! Spending time with my other family! Cocktails, food, jet skis, fishing, sunshine, Disney Word, it's been perfect. Really going to miss Florida and my amaze in laws! And all our little funny car journeys and banter! Love you's lots and lots!!!! Thank you for looking after me and showing me such a good time!"
In laws, huh? Could we be hearing wedding bells soon?!