Alik Alfus told Louise Thompson he's leaving for New York on last night's Made In Chelsea.
Alik discovered that leading a jet-set lifestyle has its downsides when he was faced with the decision of staying with Louise in London, or heading home to New York.
Before breaking the news to Louise, Alik confided in Oliver Proudlock and explained he was needed back in the States to help run the family business.
The reality star revealed his dad had asked him to make the move back home, which was a pretty big deal for Alik: "It's the first time he's ever said to me 'I need you to come back and work, you're important'."
The New York native confided that he's been feeling a bit lost without a job in London, and that twiddling his thumbs in Chelsea just wasn't the life he wanted to lead.
He told Proudlock: "I'm not a housewife. I'm not the type of guy who's completely cool with having nothing on the agenda for the next day," so the idea of heading back to his family and a job was hard to turn down.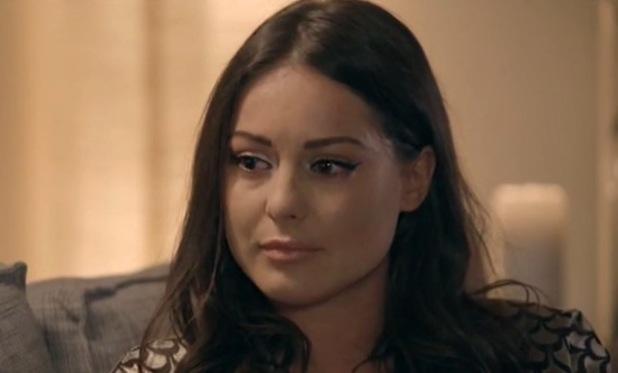 After breaking the news to Louise, she asked what exactly it meant for their relationship. The pair have seemed totally loved up over the last few months, constantly at each other's side
attending premieres
or just hanging out at home.
Alik's explanation didn't appear to clear anything up for his confused girlfriend. He said: "It came down to me being like 'I understand you need me', and it came down to I have to go back there at some point, I have to start working there permanently."
Summing up his confusion, Alik said "I'm really stuck here."
Louise got emotional, saying things were "perfect" between the two of them and that she didn't want to consider having to live in Chelsea without Alik by her side. "It's the happiest I've ever been with anyone" she confessed.
Yesterday, Louise boarded a plane to the states, with Alik tweeting: "can't wait to see you!" So it looks like the pair are in a seriously long distance relationship. Wonder if Alik will be back in series 10?!
For exclusive competitions and amazing prizes visit Reveal's Facebook page NOW!
Made In Chelsea's most shocking moments: