Has Made In Chelsea's Binky Felstead already had a change of heart about her co-star Josh Patterson?
In last night's episode of the E4 reality show, viewers saw Binky call time on her romance with JP after enjoying a brief fling.
Looking a little lost after realising he and Binks weren't going to work out, our hearts went out to JP, but is there still hope for the pair? A cryptic tweet from Binky following the show seems to suggest show...
What's meant to be will be guys! Who knows ... X

— Alexandra Felstead (@BinkyFelstead) June 1, 2015
Rooting for Binks and JP, fans were quick to tell the Chelsea beauty not to be so quick on letting him go.
One user said: "He's nice. Don't let him pass by." While another said: "So disappointed you were so cute together and @Josh__JP is such a gentleman."
After seeing such comments, Binky replied, suggesting she wasn't so against a romantic reunion with JP in the future.
She said: "What's meant to be will be guys! Who knows ... X"
Watch this space, perhaps? Well, Binky was seen admitting she still fancied JP - despite calling things off - in the trailer for next week's ep.
Oops!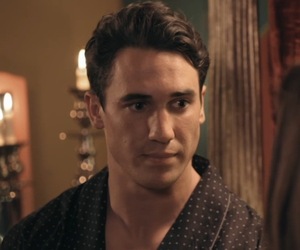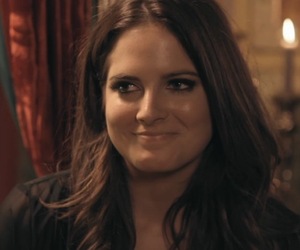 Binky's latest tweet comes after the starlet admitted she was getting the "ick" with her new flame.
Despite liking the
MIC
newcomer, Binks revealed it concerns her that he has never had a girlfriend before. Backing off a little, JP noticed that Binky was being quite distant with her and later spoke with her to find out where he stands.
Referring to their skiing break, he told her: "We had such a nice time together and I feel so comfortable with you. These are the things I find hard to do with a girl and I came back from the holiday and had time to think about it and I realised, I have feelings for you which is something completely new to me.
"It's something I've not felt in such a long time," he added. "I felt like it was a relationship that was going to progress and it hasn't."
Confessing her true feelings, Binky replied: "You're a good looking guy, you're still quite young, you've just moved to London, everything is about to happen for you and I think without me realising, my guard has gone completely up... All I know is that it doesn't feel very easy right now. I don't know if I necessarily want to be in a relationship at all. I need some time to sort sh*t out on my own."
Not willing to give up on Binks that easy, JP told her he understands she hasn't had a very good past with guys, but he isn't like the others and likes to think he would be different.
Settling for friendship for the moment, he said: "I hope this doesn't affect our friendship at all or what we have because you make me laugh way too much. I just hope this isn't going to be a close book."
Hmmm, by the sounds of things JP, we don't think it will be!
Made In Chelsea continues Monday 8 June at 9pm on E4.For exclusive competitions and amazing prizes visit Reveal's Facebook page NOW!
MIC's most shocking moments: