Geordie Shore star Holly Hagan has lost over three stone using her very own fitness guide, The Body Bible, and armed with her 12-week get-fit weapon, I put it to the test…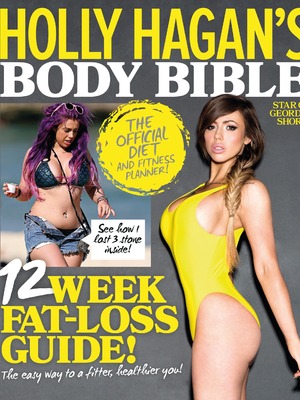 I've finished!
My
Body Bible
journey has come to an end with my fourth and final week, and I have to say I'm pretty chuffed with my results.
But before I reveal all, I'll start with filling you all in on how I found my last two days. I'll admit I didn't make it easy for myself. I went to Brighton for a long weekend and you know what it's like when the British sun comes out, it can be all too tempting to indulge a little, especially when you're away and by the sea!
Ok it's not quite Marbs, but it could be the next best thing, right?
If it's any consolation, the amount of walking I did over the weekend sure did help counter-act if I strayed a little. Or at least that's my wishful thinking...
DAY TWENTY-SEVEN
Friday I started like a total trooper. Despite having the day off work I was still up and working out by half 8 that morning. Like Tuesday's workout, I really like Friday's as it's less legs more abs and more time spent belly busting. I even added in an extra ten minutes cardio because hey, I was feeling like a champ.
Following my workout, I set myself up for the day with a no carb breakfast of scrambled egg and two rashers of smoked lean bacon, with a side of strawberry and grapes.
And despite starting well, I didn't exactly continue my rigid
Body Bible
execution that evening. I went for Thai food and a few drinks. That holiday feeling must have got to me...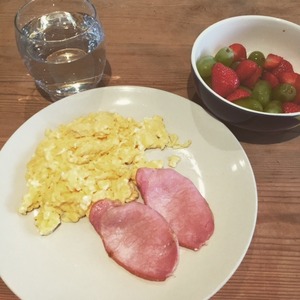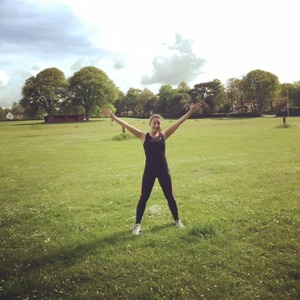 DAY TWENTY-EIGHT
And my last day on the
Body Bible
plan...
Saturday mornings bring with it cardio and for my final
Body Bible
workout I chose to run in the sunshine. Despite being totally red in the face, I didn't stop for a breather and managed five whole laps of Hove park in the time I had to train. Champion.
Having worked up a good ol' sweat and a hungry belly, I headed out for breakfast. Ok I'll admit it wasn't the healthiest option, but I treated myself to pancakes with cherries and Greek yogurt on top and no where near as much Maple syrup as I would have liked. For lunch I had a chicken and pancetta salad, stocking up on all the veg goodness for dinner with roast vegetables, greens and chicken in Parma ham.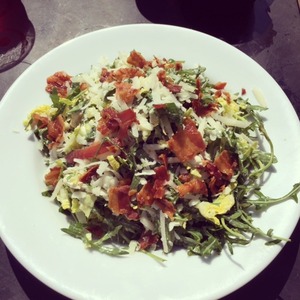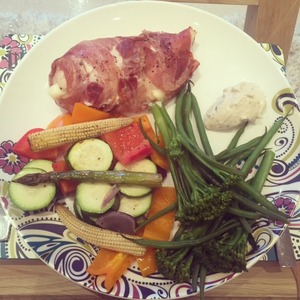 Not my best meal choices for my last two days on the
Body Bible
diet plan, but in hindsight it did have the potential to be a lot worse.
And in case you wondered how I celebrated finishing my four week trial the next day... I had a guilt-free and oh-so-tasty chicken burger and chips. Oh, and a rocky road cupcake, just because.
After 28 days graft, I figured it was more than deserved.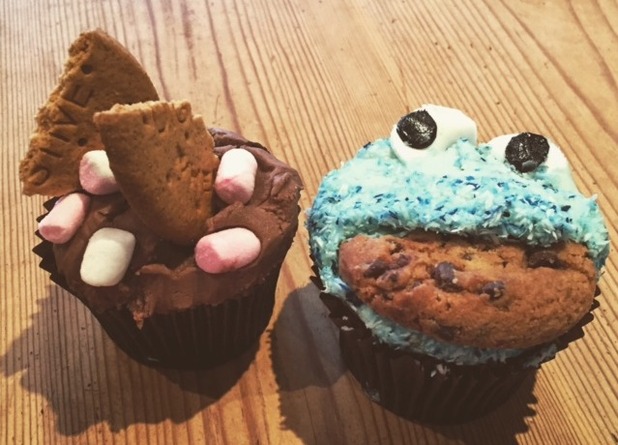 My Body Bible Journey
So here's the bit you all really want to know, right? My results.
I had my final weigh-in and my fourth week saw me lose another 2lbs, bringing my total weight loss to..... Wait for it... 8lbs. Woo!
So on an average I lost around 2lbs a week, taking my weight from 10 stone 7lbs to 9 stone 13lbs. And for someone who wasn't that fussed about losing the weight, that was more than enough for me to be happy with.
If I carried on at the same rate for the full 12 weeks, I could potentially lose 24lbs altogether. That's nearly two whole stone. The proof's in the figures people, Holly's
Body Bible
sure does work. Yes it's intense, but for an obvious reason, it gets results.
As I started my trial, my friends all asked me if I was going to do before and after photos. Not sure whether I was brave enough to share them with the entire internet, I said it would depend on how happy I was with my after ones (how modest of me), but you know what it wouldn't be the same if I didn't, would it? Everyone needs a bit of picture proof to get them going, so without further adieu, here's mine...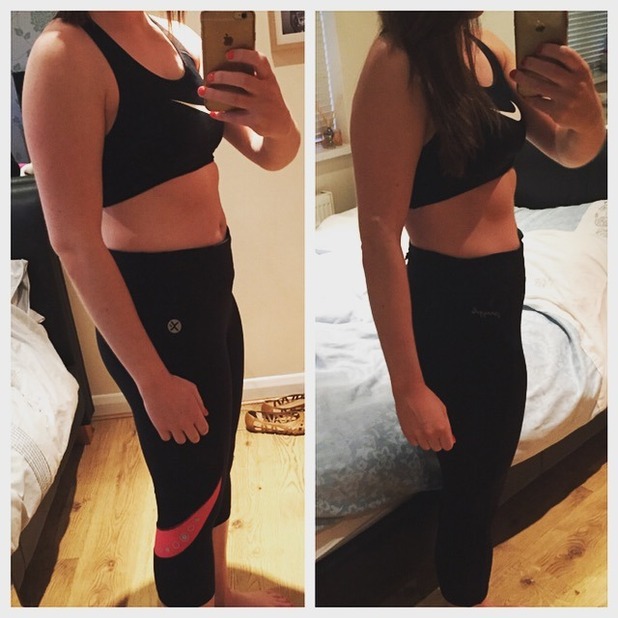 What I've noticed...
My body shape is changing. It's hard to notice the changes as you go along, but seeing these pictures, certain things definitely stand out for me. I had three body bugbears before I started, my stomach, my bum and my arms, and I can definitely say Holly's guide has given all three a helping hand. Not only do my arms look trimmer and less frightening, but my belly is definitely less bloated than before and in much better shape. As for my bum (I know you can't really see it in the pictures), but I can confirm I now have slightly more junk in my trunk than before - that saggy bit in my jeans is gradually starting to fill. Oh squats, I thank you!
I feel lighter. Sounds silly as I obviously am, hence the weight loss, but I've noticed I feel better when it comes to my bod. I haven't been getting that uncomfortable feeling after I eat and I'm no longer carrying around a swollen stomach or that awful full feeling as I haven't been over-eating and indulging in all the stuff I shouldn't.
I'm getting braver. When It comes to my wardrobe that is. I'm a sucker for a baggy top or shirt, but now my clothes are fitting better and my shape is changing, I'm more inclined to opt for a more fitted option instead. I'm not sure I'll be busting out the crop tops just yet, but y'know watch this space, perhaps?
I'm sleeping better. Who knew a healthy diet and regular exercise is the perfect combo for a good night's sleep? I do now! I used to struggle when it came to getting a full nights kip, but now, I sleep right through. A-mazing.
My skin is much much clearer. I'm the sort of person that when I get a huge spot it's just the one that looks like Mount Everest and is totally unavoidable to look at. Lately though, I haven't had to bust out the concealer as I've been pretty blemish free. Winning.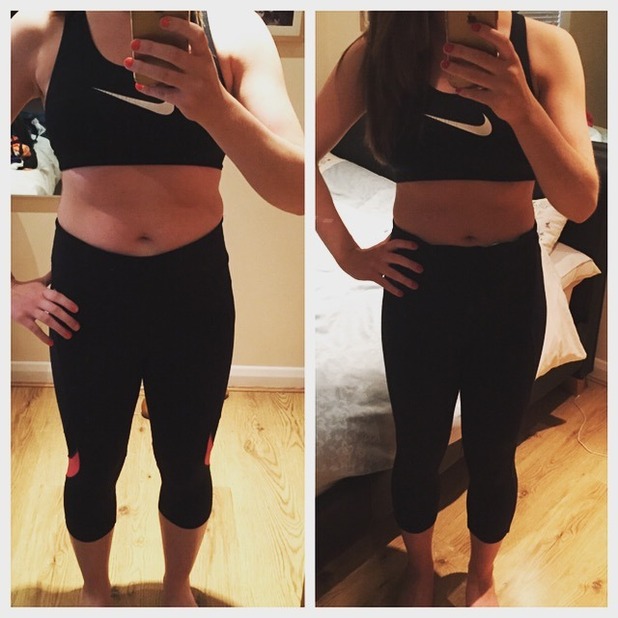 What I won't miss...
No carb day (that one was obvious). And the hunger that comes with it. Even if it's carbs with just one meal, that kept me fuller for longer and I was always slightly happier. No need to subject myself to the no carb blues if I don't need to, right?
That feeling of 'oh I so shouldn't be eating this' or 'is it really bad if I just have one biscuit, maybe two?' Watching what you eat just isn't enjoyable. No one likes to be made to feel guilty and being on a diet makes you come over all sheepish a lot. I would know, I ventured off piste several times. Tucking into a chip or a chocolate bar without instantly feeling like the world is watching me is going to be glorious.
Will I carry it on...
From that last line you've probably figured, no I won't be.
I've been asked a lot if I'll carry on the
Body Bible
plan for the full 12 weeks, but if I'm honest, I don't think I will. Only because I'm quite happy with my weight and don't want to see that much more coming off me, definitely not two stone more! It overhauls your lifestyle and puts your body through its paces and it's exactly what you need to kickstart your weight loss mission, but for me a month I think is enough.
While I won't be following it intensely for the next two months, I will take away with me some new and improved habits. I've realised I do actually enjoy training and I feel ten times better when I've included a workout in my day to day. Holly's training plans are so easy to follow and nice and quick, so I'm sure they'll come in super handy. I'm hoping to continue training three times a week and I'll definitely be going back to the
Body Bible
for some workout ideas.
As for diet, I'll openly hold my hands up and admit mine was so so poor before I started this trial. Now, I eat a lot healthier and give my body all the goodness. Fruit and veg wise that is, not the sugar fest I was indulging in before. While I'm not so keen on the no carb days (they never really did win me over) I have realised you don't need to stock up on stodgy foods with every meal. Resisting bread, potatoes, pasta, rice a few dinners and lunches a week is really not that hard and it does wonders for that belly bloat. Now that does sway me!
Of course I'm dying to get my hands on a chocolate bar again, but there's nothing wrong with having a little of what you love. Moderation is key! Maybe I'll write that on a post-it for my fridge...
Looking back, I'd say it's all been a bit of a success. Hoorah!
Recap my trial of Holly Hagan's Body Bible here:
-
Day Twenty-Three to Day Twenty-Six: The road to results... 3 days to go
-
Day Twenty to Day Twenty-Two: The final stretch... (well, sort of!)
-
- Day Fifteen to Day Nineteen: 5lbs lighter and the half way mark!
-
Day Eleven to Day Fourteen: The first weigh-in and aching limbs!
-
Day Five to Day Ten: Thou shall not give into temptation...
-
Day Two to Day Four: No carb blues and plenty more squatting
-
Day One: Why I'm putting The Body Bible to the test
For exclusive competitions and amazing prizes visit Reveal's Facebook page NOW!