After being evicted on launch night, Simon Gross is back in the Big Brother house!
Who saw that coming?! Theatre company owner Simon was one of the four new arrivals replacing the four evicted housemates in what has been the biggest Big Brother twist ever!
Speaking about his shock eviction, 46-year-old Simon said: "I felt cheated. It was like being dragged away from your family even though I had only known those people for two hours. It was a horrible feeling."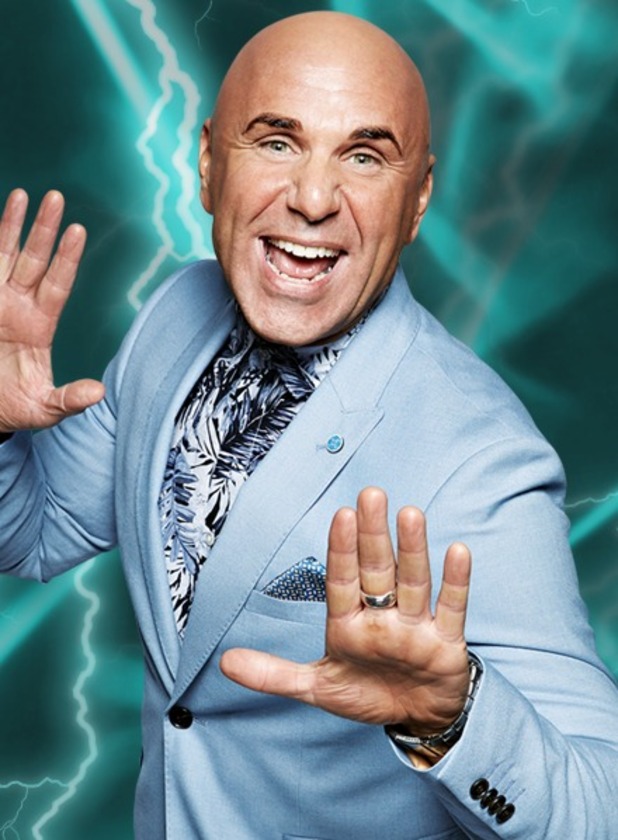 Simon hasn't let the brutal Timebomb twist get him down though, as he's still been watching avidly, which will come in very handy! He now has all those diary room confessions up his sleeve.
After bursting onto our screens last time, Simon wants to be a little less showbiz this time round: "I want people to see the real Simon who is a listener, a friend and a leader. Not just somebody who is flamboyant and loud all the time because there is more to me than that." But he still plans to "go in with a bang".
His master plan is to bring the current housemates down to earth, and according to Simon, "There is no strength in that house and that is what I bring. It's like a cake with no substance. I'm the icing on the cake, darling!"
And FYI, he's got a few issues with some of the housemates, namely "Cristian, Kieran, Danny and Sarah, they're not my sort of people. I think that they are plastic and boring. They're not entertaining to watch and they are just arrogant and vain."
Simon isn't afraid of getting a bad reaction either, saying: "If I walk in and there are long faces then I'll just make my mark and say, 'Well, I am back bitch' and get on with it."
Simon joins new housemates Harry Amelia Martin, a 22-year-old model from Loughborough, Marc O'Neil, a 29-year-old student and stripper from Ireland, and Sam Kay, a 27-year-old personal trainer from Cardiff.
For exclusive competitions and amazing prizes visit Reveal's Facebook page NOW!