Kim Kardashian West was seen taking her beautiful ballerina North to dance class in LA yesterday.
The last time we saw the 23-month-old heading to lessons, she was
dressed in a black leotard and tutu.
This time around it was all about the crisp white!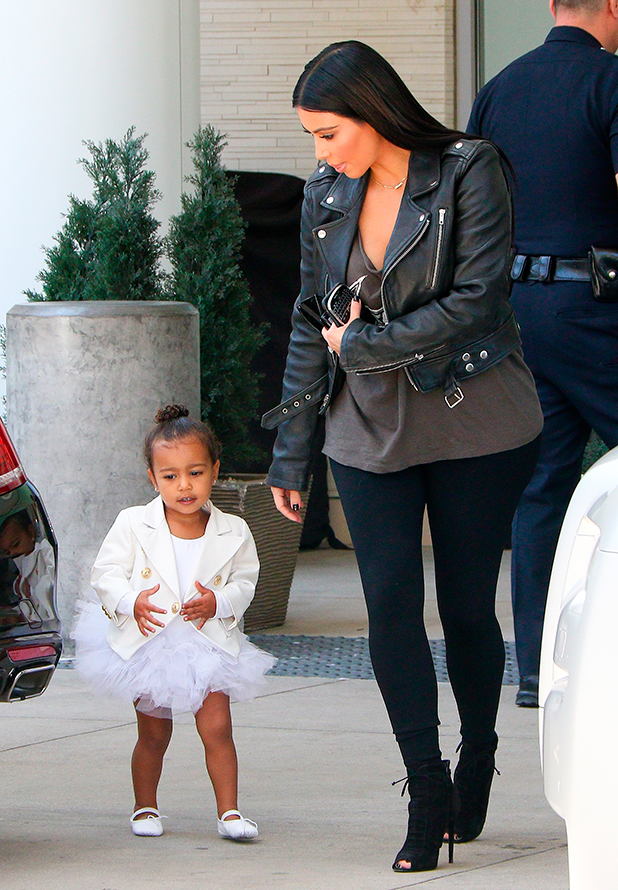 Little North looked adorable as she ran along after her mum outside the dance studio before, it seems, begging to be picked up and carried back to the car.
The tot – who celebrates her second birthday in June - is frequently seen at dance class with her cousin Penelope Disick, the daughter of Kourtney Kardashian. Future dance stars, perhaps?!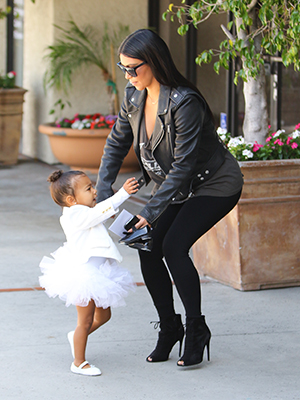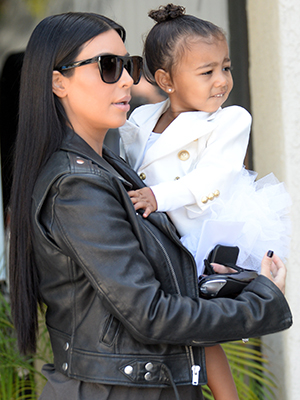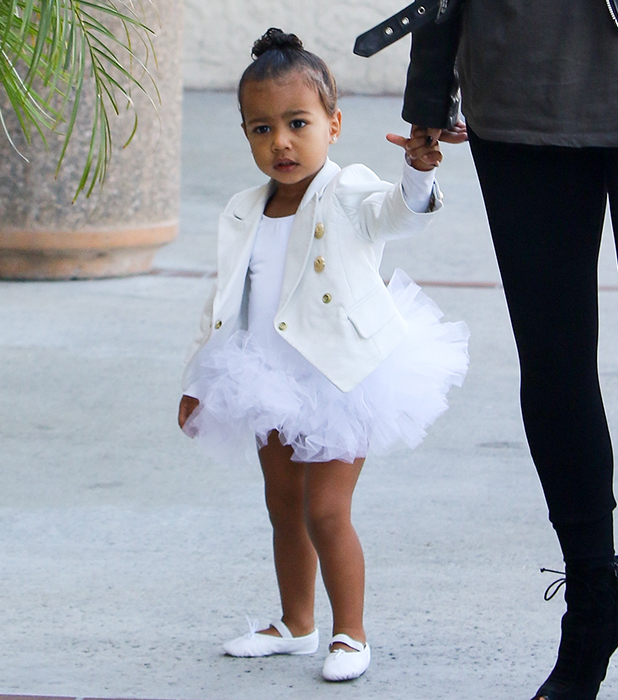 Kim, meanwhile, was dressed in her favourite all-black ensemble of leggings, stiletto boots and leather jacket.
She recently admitted in a TV interview that she'd
been in tears when husband Kanye and his stylist rifled through her wardrobe
at the start of their relationship and suggested items to throw out.
"It was like a pile to the ceiling of shoes!" she told US TV show
Live With Michael and Kelly
. "And all my amazing shoes that I loved. And I started crying. I was like, 'I can't get rid of this stuff. Your stylist has no idea what she's talking about!' So I put it all in another room and I was like, 'I'll trust your opinion but I'm not getting rid of my stuff!'"
That being said, she also admitted Kanye had helped her style change and made her fall in love with fashion.
"I walked in my room and there was an entire room filled of all new clothes, the stuff he wanted to fill my closet back up with. Cool new designer stuff. Some of the designers I hadn't even heard of! It really helped me fall in love with fashion."
10 reasons why we want to be
Kim Kardashian
: