The #RichKids of Beverly Hills are back and this time round, they're bringing David Hasselhoff's daughter Taylor Ann into their inner circle...
Back for its third season,
#RichKid
stars
EJ Johnson
, Dorothy Wang, Brendan FitzPatrick, Jonny Drubel, Roxy Sowlaty and Morgan Stewart will all welcome a new girl into town. But in reality, she's not new at all as Taylor Ann is very much accustomed to the LA lifestyle and is already a familiar face on the radars of our Beverly Hills faves.
She joins EJ and co as they invite the cameras back into their lives, following their friendships, relationships and a very lavish trip to the Bahamas too!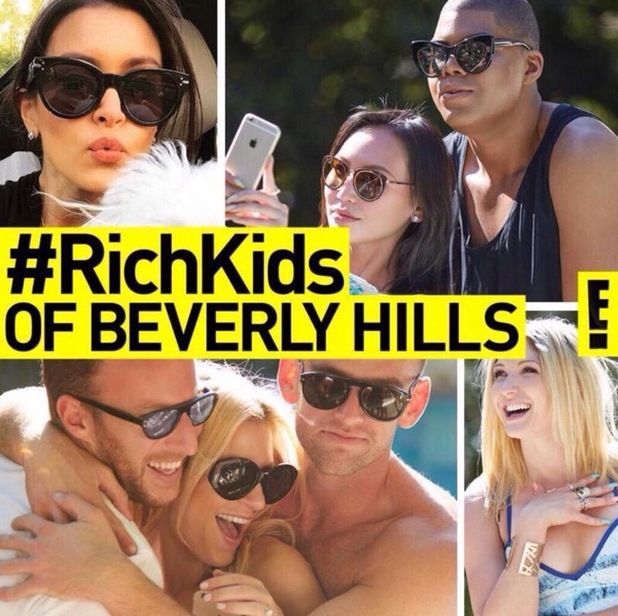 Ahead of the new series airing on E!,
Reveal
caught up with the
#RichKids
cast to hear how Taylor Ann has been settling in, what exactly they've been getting up to this time round and whether the first
#RichKids
wedding could be on the cards...
So Taylor, if we come to you first, you're the newbie this season. Were you nervous about joining the #RichKids cast?
T: Of course, anyone would be nervous about joining the cast! But it's been a really fun experience and definitely a fun ride. It's been awesome, I can't say I regret it at all.
Did you know anyone before you joined the show?
T: It's funny because in LA I feel like you know everyone. I know of some people, I grew up with some people, we definitely worked the same circles in LA, but I'm a lot closer to everyone since starting the show.
That must have made joining a little easier...
T: Of course, it would have been so different not knowing anyone at all. It's nice to have a bit of background. We went to the same high school, so it was nice to see some old faces and reminisce on old times.
And you also have a very famous dad (David Hasselhoff), were you wary of people judging you because of your family name on the show?
T: Everyone is going to judge you no matter who you are, so in this business you have to make a name for yourself. I saw this as an opportunity for people to get to know me as a person. No matter where I go, it's always 'ah, your David Hasselhoff's daughter' and I love my dad so I don't shy away from that, but I definitely want people to know who I am and what I do.
Will The Hoff be making an appearance at all?
T: I can't tell you, you're just going to have to watch!
Oh, you tease. So guys, how do you think Taylor is settling in?
J: I think Taylor's holding her own. As a group of friends, some may call us intimidating, but I think we're really welcoming.
B: I think Taylor's done really well. I've known her for many years, so naturally we were comfortable with each other from the start.
M: We were all open and onboard with Taylor coming in. She's a nice girl and we were all friends before that. She's been great.
EJ, you found yourself in the same boat as Taylor when you first joined #RichKids with your dad being Magic Johnson. Did you have any advice for her at all?
EJ: We definitely do have that as a special bond. I didn't give that much advice, but I'm always there if she needs me. It's definitely hard when you first come in, but I told Taylor I had her back. The best way to deal with that pressure is just to take it head on and immerse yourself.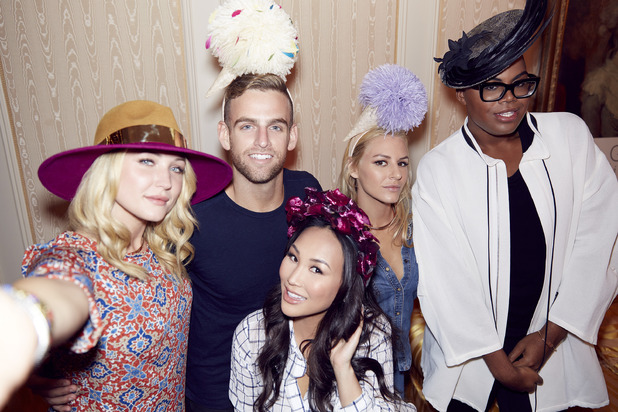 So, what can we expect from you all in season three?
M: I think we've really come into our own this season.
J: Each season has totally transformed into something new and something different, it's a crazy rollercoaster ride. The best part is that although we go through our ups and downs, we actually have friends to help us through them. We take it day by day, but we love it. I think viewers will get to know us more as people because we have much more time on air and expect a lot of laughs and a lot of drama. Of course!
And Morgan and Brendan we have to say congratulations on your engagement! That's such exciting news! Will we see you popping the question onscreen, Brendan?
B: You need to check it out, but you certainly see a lot!
Eek! What about the big day? Would you consider sharing your wedding on camera?
B: Morgan and I, we're very private people, but we have opened up our lives and hearing the feedback of how we touch people with our relationship, is something special. I don't think an [onscreen wedding] is out of the question.
M: I think it wouldn't be out of the question, but it's definitely something we go back and forward with. We haven't even started wedding planning yet, we're still in celebration mode!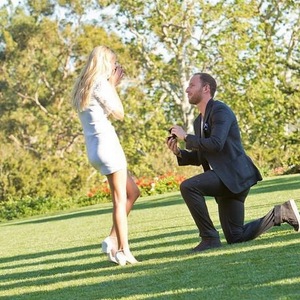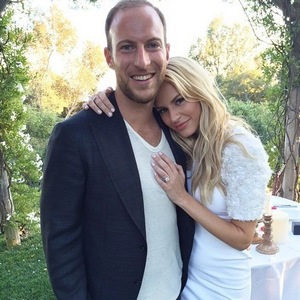 Get to know the #RichKids cast a little better with our quick fire round below:Describe yourself in three words...
T: Adventurous, charismatic and an animal lover.
J: Compassionate, funny and spontaneous.
B: Spontaneous, funny and thoughtful.
D: Loud, adventurous and fabulous.
M: vivacious, difficult-ish and funny.
EJ: Sassy, glamorous and everything.
Best moment on #RichKids...
J: The most fun I had was in the Bahamas – it was a great trip! A lot of fun and a lot of drinking.
T: Bahamas too, I got to hang out with everybody for the first time.
B: For me, personally, asking my girlfriend to marry me!
M: Getting engaged!
D: I hope my best moment is yet to come.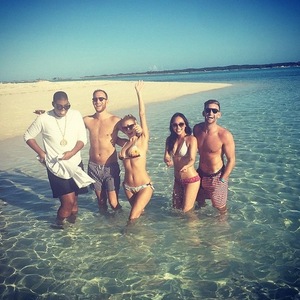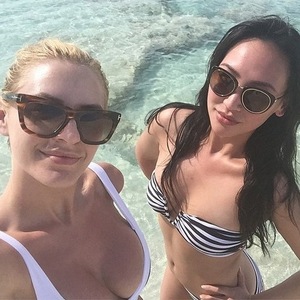 Favourite possession...
J: My hairbrush. I carry it around wherever I go, it's huge, but I have it on me all the time.
D: My personality.
B: My cell phone.
M: My engagement ring.
Favourite TV show (other than #RichKids, obvs!)...
B: House of Cards.
J: Definitely Real Housewives of New York.
EJ: I love myself some scandal.
T: I just watch animal planet all the time. Whatever's on it, I watch it!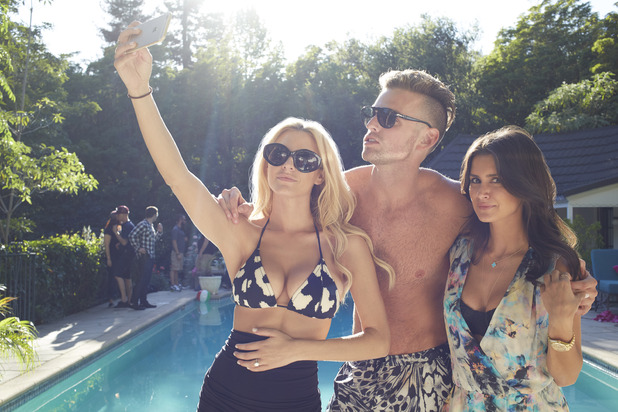 Guilty pleasure...
J: Definitely food. Like a good Cheesecake Factory nachos.
T: Yeah, late night munching!
EJ: I love to sit home and eat pasta and watch television.
Celebrity you'd invite to dinner...
J: Oprah Winfrey.
T: George Clooney.
M: David Beckham.
D: Victoria Beckham.
EJ: Well, I'll say Romeo Beckham, then!
Ultimate celebrity crush...
B: Kate Beckinsale!
T: I really like Jake Gyllenhaal
J: I have a lot. Oh, Harry Styles! He's so hot. Actually, all of One Direction. Although, Zayn left. I was so upset, I was so p*ssed off, I nearly swerved off the road!
#RichKids of Beverly Hills new season premieres Thursday 4th June 9pm on E!For exclusive competitions and amazing prizes visit Reveal's Facebook page NOW!