Stephen Mulhern has insisted he didn't have a fight with Amanda Holden backstage at Britain's Got Talent.
Viewers of the show recently saw Amanda chucking a glass of water over Stephen when he poked fun at what she may look like in the future.
A newspaper claimed after the friendly banter we saw between them on screen, Amanda flipped out backstage.
Not true, says Stephen.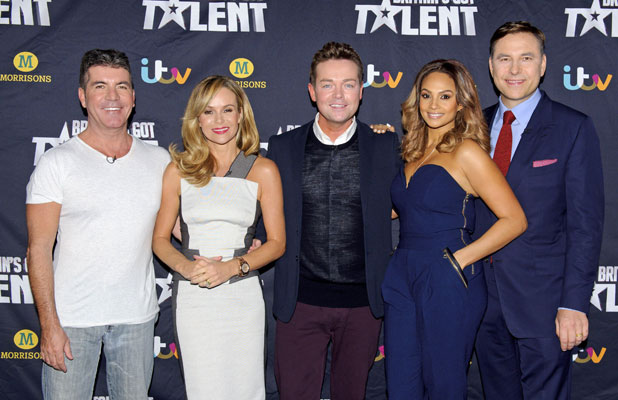 Appearing on ITV's
This Morning
today to present his
Got Talent
slot, he said: "Before we start by the way, the whole idea of this is to give
This Morning
all the gossip, and you may have seen on a front page of a paper this morning a headline about Amanda Holden and myself being 'split up in an argument by Simon Cowell.
"I made a joke - which we spoke about the other day - Simon didn't have to calm us down or anything like that. It's absolute nonsense!"
This Morning
's Phillip Schofield - who co-hosts with Amanda - added: "The thing about Amanda, is she's not like that anyway. Anyone who knows Amanda, will know that she'd have a laugh!"
And Amanda did have a laugh!
After seeing the story online, she tweeted a screengrab with the caption: "Omg. This has made my night! #hilarious Squiddly and Diddly would have a better chance of separating me in a fight!"
Squiddly and Diddly being Simon Cowell's dogs!