TOWIE star Ferne McCann isn't shy when it comes to trying out new things and this time, she's signed up for a pretty big challenge... Morrisons Great Newham London Run AND the Great Newham London Swim.
On 18 and 19 July, Ferne will not only be tackling an open water swim (either half a mile or a mile long), but a 10k run too. How she does it we just don't know, but all that training must be great Marbella prep for when she jets off with her
TOWIE
castmates for their annual trip overseas!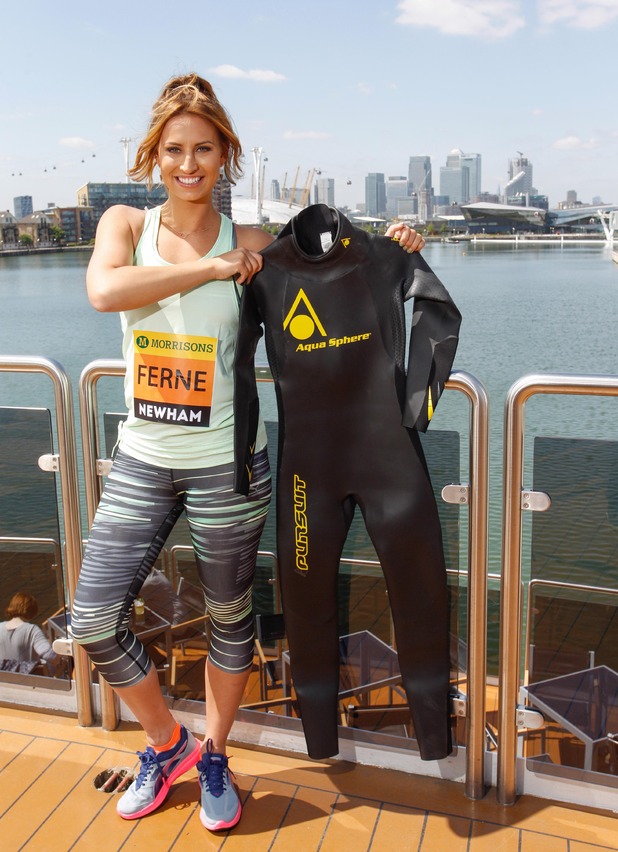 Ahead of the big day, Ferne was pictured posing in her running gear, gripping her wetsuit in her hands. And despite the prospect of a gruelling weekend to come, the reality star was still smiling!
Quite a lover of sports, Ferne is no stranger when it comes to working up a sweat outdoors. Last month,
Ferne revealed she is a big netball fan
and has been regularly playing after joining a local team.
The Essex beauty admits she prefers exercising through sport rather than slogging it out at the gym, so we weren't surprised to hear she's now adding endurance running and open water swimming to her skillset.
Catching up with Ferne as she gets stuck into her training regime for the charity event, she told
Reveal
: "Netball I play all the time and it's a hobby, but this, this is going to be a real challenge, that's for sure."
"I've never really done anything like the [Great Newham Run and Swim] before," she explained. "I'm loving getting involved in different stuff and trying new things. I'm definitely up for the challenge."
First up, Ferne will have to tackle the swim before taking on the run, the very next day.
Looking ahead, she admitted: "I'm definitely looking forward to getting the swim out the way because that's going to be so daunting. I've never swam in open water before, only as a kid on like a family holiday, but not anything like this."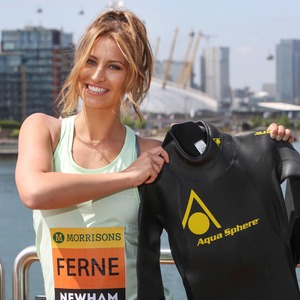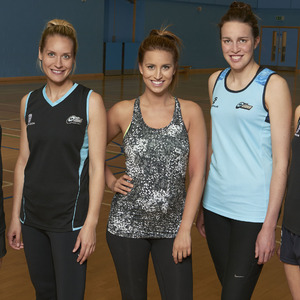 Of course, Ferne is busy making sure her bod can handle two days of hardcore exercise and she revealed exactly how she has been getting herself in shape ahead of her next fitness challenge.
"When I get the time, I get myself in the gym," she told us. "I have a personal trainer. I do a lot of boxing and cardio and obviously, I play netball."
Earlier this year, Ferne had been training to do a half marathon, but was forced to pull out after collapsing. Now though, she is hoping to build on the training she has already completed.
"I didn't actually get to do the half marathon," she added. "I collapsed back in January and I went through a break up [with Charlie Sims]. I had the training and now I can actually put that into practice!"
We're sure it'll come in handy!
Ferne McCann is taking part in the Great Newham London Swim and the Morrisons Great Newham London Run on 18-19 July 2015. There's still time to enter - click here for more info or to sign up.
For exclusive competitions and amazing prizes visit Reveal's Facebook page NOW!