Vicky Pattison is turning agony aunt and as she prepares to take on the UK's relationship problems in new show Judge Geordie, she insists there is no one better for the job.
In an all new trailer for her very own TV show, Vicky declares: "I've seen more than my fair share of drama in my life, so if anyone is going to solve the nation's problems, it's going to be me."
From her
Geordie Shore
bust ups to her tumultuous love life
- including her bitter break up with ex-fiance Ricci Guarnaccio -
the 27-year-old really has been through it all and now it's her turn to take a seat back from the drama and try her hand at playing peace maker instead.
Ahead of
Judge Geordie
coming to our screens next week (SO excited!), MTV has released a brand new trailer giving fans a first look at Vicky in action.
Judge Geordie will see the reality star travel up and down the country with her best pal Alex Cannon
, meeting people from all over and tackling their love and friendship related issues.
She's dealing with cheating boyfriends, feuding families, liars and bullies and has warned she will "take no prisoners" when it comes to dishing out her verdicts 'Judge Geordie' style.
"We aren't going to sugarcoat anything," Vicky has said. "We're dishing up tough love with a side of sarcasm and a helping of brutal honesty! So if you're a cheat, liar or just a general tw*t, brace yourself because we are coming for you!"
In the new
Judge Geordie
clip, Vicky takes on a girl who's boyfriend has cheated on her twenty times, best friends who have been kissing the same guy and a couple who's relationship is beginning to lose its spark.
Hoping to help, Vicky says: "I'm going to be a shoulder to cry one, a mediator, a voice of reason. Saying that, I'm probably just going to laugh at them, like."
Let's hope she doesn't burst into a fit of giggles in front of them, though. Otherwise that could be awkward!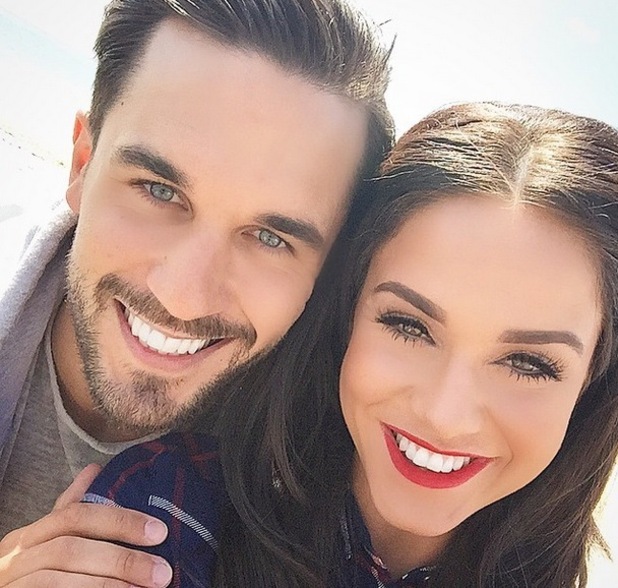 As well as sorting out the people of Britain's love lives,
MTV has teased that Vicky may be forced to deal with her own on the way.
Hinting that her friendship with best pal Alex could develop into something more, they have said: "Alex [is] her driver, protector and confidante all rolled into one handsome hunk.
"Alex helps [Vicky] talk through the issues at hand and keeps her safe in the heat of the moment. [He] will take his fair share of verbal abuse from Vicky but as their banter grows more and more during the long car trips, will there be more to this relationship than just Judge and Driver?"
Well, we didn't see that one coming, but we can't wait to find out, you?!
Judge Geordie premieres Wednesday 3 June at 9pm.For exclusive competitions and amazing prizes visit Reveal's Facebook page NOW!