Kim Kardashian West has admitted she burst into tears when Kanye West forced her to clean her closet and chuck out a load of old clothes.
Oh, we feel your pain, Kim!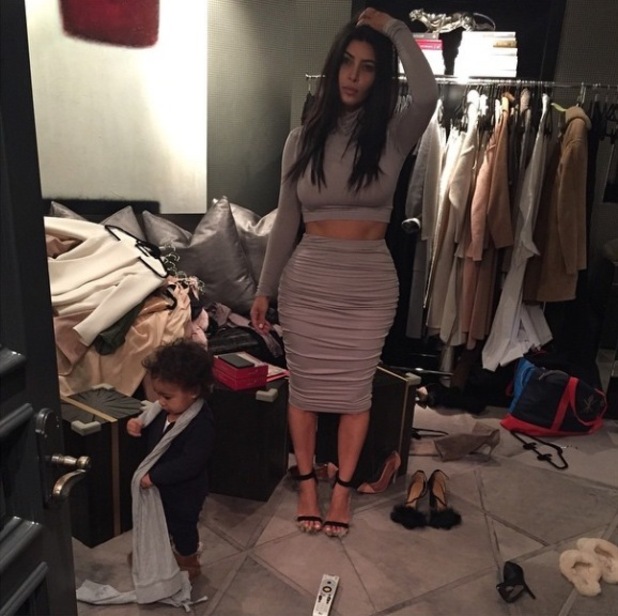 The
Keeping Up With The Kardashians
star told American chatshow
Live with Kelly and Michael
that Kanye gave her wardrobe an overhaul when they first began dating – although she was reluctant at first!
"We showed some of this on my show. We had a stylist come in and they put everything they thought wasn't cool enough in a pile," she explained.
"It was like a pile to the ceiling of shoes! And all my amazing shoes that I loved. And I started crying. I was like, 'I can't get rid of this stuff. Your stylist has no idea what she's talking about!' So I put it all in another room and I was like, 'I'll trust your opinion but I'm not getting rid of my stuff!'"
Kim, 34, said that eventually she did get rid of most of the stuff – after Kanye filled her closet back up with brand new designer clothes.
Um, lucky Kim!
"I walked in my room and there was an entire room filled of all new clothes, the stuff he wanted to fill my closet back up with. Cool new designer stuff. Some of the designers I hadn't even heard of! It really helped me fall in love with fashion."
10 reasons why we want to be
Kim Kardashian
: