Khloe Kardashian has described Kim and Kanye as soulmates.
The
Keeping Up With The Kardashians
star shared a sweet message to Instagram to mark her
sister's one-year anniversary to husband Kanye.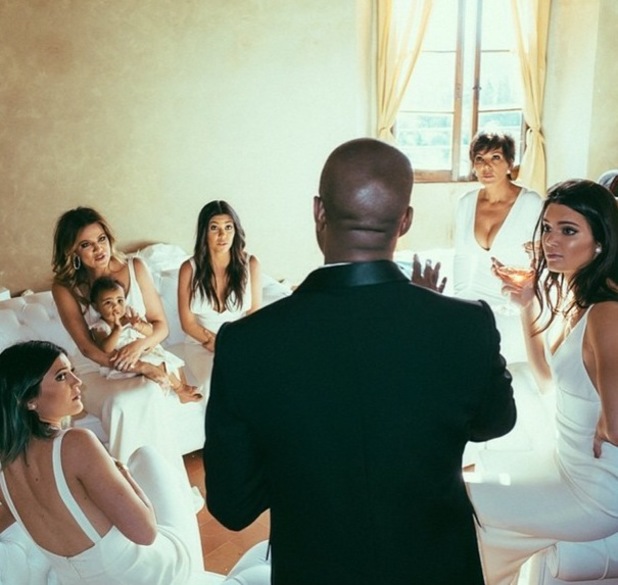 Khloe said: "I've never seen either one of you filled with such ease and peace as I have since when you became husband and wife!
"That's when you know you have found your soul mate. When you are still in love in a chaotic world. Happy anniversary Kimye."
Kim, 34, and Kanye, 37, married on 24 May 2014 at the Fort Belvedere in Florence, Italy, following a week of lavish pre-wedding celebrations in Paris, France. Their pre-wedding extravaganza included dinner at the Palace of Versailles and brunch at Valentino's Castle.
Over the weekend, Kim marked the anniversary by sharing a multitude of never-before-seen images from the wedding to Instagram.
Kanye, meanwhile, tweeted: "Kim, I'm so happy to be married to the girl of my dreams… I love you and Nori so much!!! I would find you in any lifetime."
The couple's next big celebration will be daughter North's birthday in June.