One Direction fans have been voted the most powerful fanbase in the world!
We pretty much always thought that was the case, but now it's official thanks to 4Music's Last Fan Standing competition that pitted the world's music fans against each other!
And doing Liam, Niall, Louis and Harry proud, it was the Directioners who came out on top!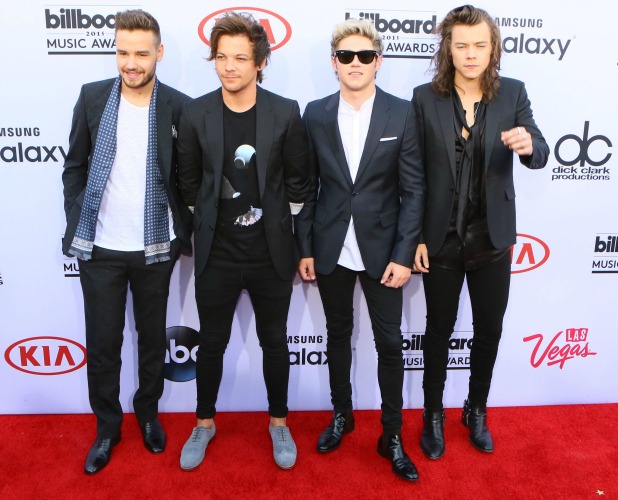 Last Fan Standing asked dedicated followers of several musicians to tweet their declarations of support by including fan group hashtags that counted as votes, and 1D fans managed to amass 34% of all entries with a massive 2,847,014 votes!
Last year's winner was the Swifties, the loyal Taylor Swift fans. (As you probs guessed!)
"Clearly slimming down from a five-piece to a four-piece hasn't dented the passion of their fans," said Matt Rennie, MD at The Box Plus Network.
"We love
One Direction
and what's clear is that we're not alone, in fact there are MILLIONS of us devoted to the pop sensations, so many we could even consider starting a 1D cult! In fact, all of the fan groups showed their amazing loyalty, well almost all."
And the results were:
1. Directioners – One Direction
2. Barbz – Nicki Minaj
3. BeyHive – Beyonce
4. Arianators – Ariana Grande
5. Navy – Rihanna
6. Beliebers – Justin Bieber
7. Katy Cats – Katy Perry
8. 5SOS Fam – 5 Seconds of Summer
9. Swifties – Taylor Swift
10. Sheerios – Ed Sheeran
You can watch all the results live on 4Music from 5pm tonight, then again on Saturday, 23 May at 10am and Sunday, 24 May at 3pm and Monday, 25 May at 5pm.
For exclusive competitions and amazing prizes visit Reveal's Facebook page NOW!