Fearne Cotton has broadcast her final show on Radio 1 today (22 May), after almost 10 years at the station, and six at her mid-morning show.
And as expected, her last day was pretty emotional! The
DJ tweeted around 8.30am
: "My son just looked at my rather over the top dress I'm wearing today and said, 'Mummy, princess.' Tears have started before I leave the house."
Looking
super stylish in a velvet dress
, Fearne posted a snap from her booth.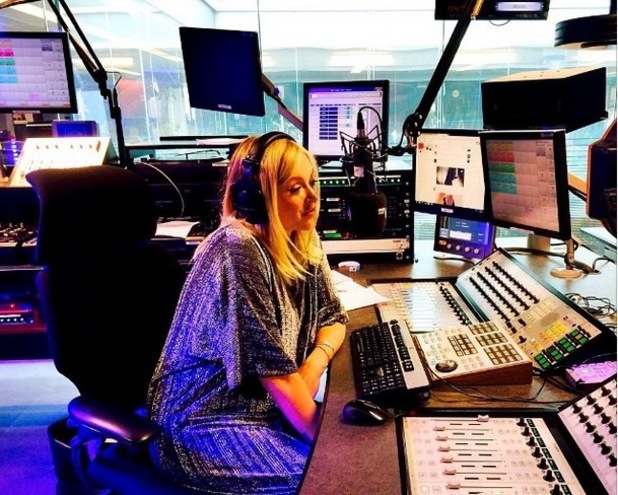 "This is honestly the weirdest day ever," she said as the show kicked off, and at that point she had no idea how many surprises were in store, including a
visit from BFF Holly Willoughby
. Who she's been mates with for so long they've got embarrassing
throwback snaps together
!
The 33-year-old announced she was stepping down in February, and today assured fans "I'm not leaving for any other reason apart from it's just time for a new chapter."
Pregnant Fearne announced she had mixed feelings about the farewell show, saying: "I've been looking forward to it and dreading it in equal measures. I've barely slept."
Fearne also did a spot of obligatory reminiscing on her amazing career at Radio 1: "I started here in my early 20s with my dear friend Reggie Yates and that feels like a lifetime ago. I find myself here on my last day, at 33, as a mum."
"I will walk out here with so many amazing memories."
Sharing in those memories were a whole host of presenters including Greg James and Scott Mills. As well as musicians, Sam Smith said: "Sorry its your last day @Fearnecotton! Will miss your sweet voice in my ears every day xx thank you for your support."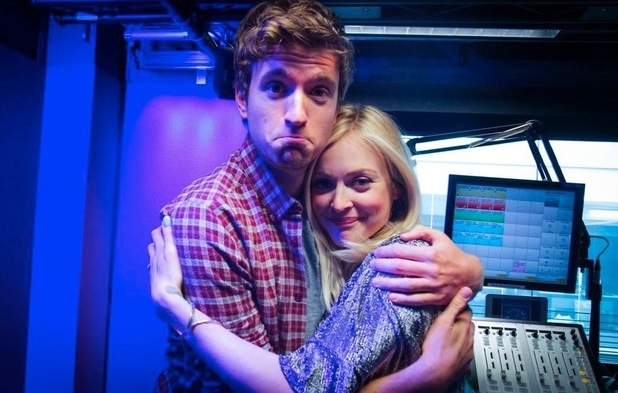 Tom Odell penned a track specially for the occasion. Which is a pretty huge deal, we can't imagine anyone writing lyrics for our leaving do's!
'When I heard about the news that you're leaving/I was scared, petrified, as a tear rolled from my eye' Tom is so on our level with this!
Fearne revealed she'll miss the Live Lounge and her lovely listeners the most, saying: ""Definitely the Live Lounge because I'm so proud of what we've achieved over the years.
"I've got to watch the best bands and artists in the world and that I will really, really miss. It would have been good to get Lana Del Rey in. We never quite managed it. We had one pre-recorded Live Lounge from the States, which for me doesn't properly count.
"I'm just very fond of her and I was there from the very beginning, so it would have been a nice full circle journey to get her in.
"I'll also miss just having that relationship with the listeners. You can almost have a conversation with them and I will miss my lovely listeners."
Aww, we'll miss you more!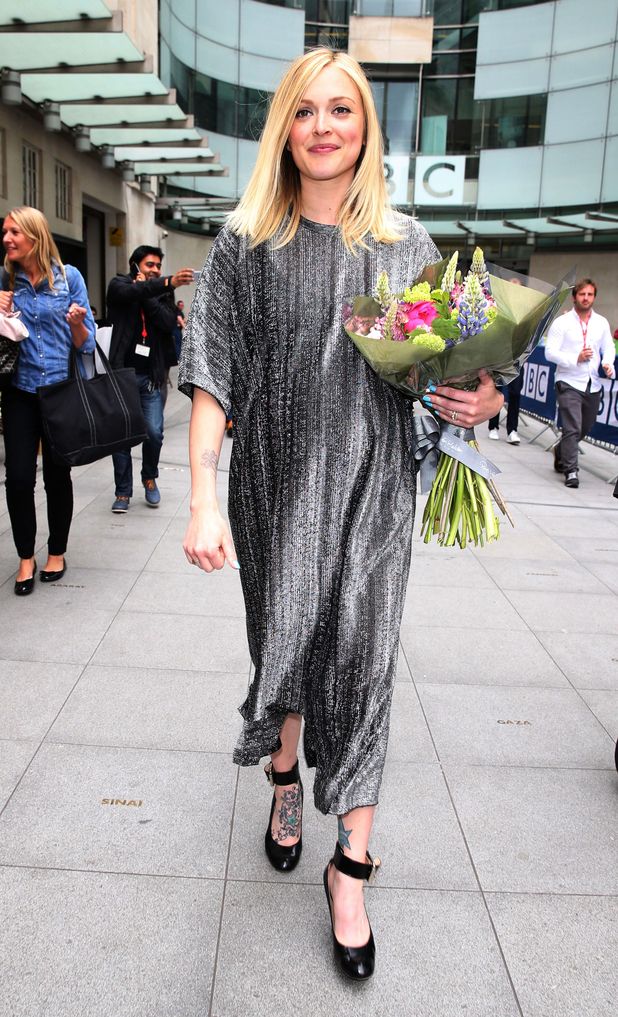 Fearne also admitted she's not sure what's next for her, although like most of us she has wishful visions of breakfast in bed.
"At the moment I don't actually know other than having a baby. In my head I like to think I'll be having breakfast in bed. I won't be. I'll be running around with my two-year-old who'll be having his usual morning tantrum.
"It's the first time since I started work when I was 15 that I actually don't know. I'll be listening to Clara and of course supporting her."
Clara Amfo is the host replacing Fearne
from 25 May.
After playing her final track, Lana Del Rey's 'Video Games', Fearne bid farewell to her followers saying "Thank you for the most beautiful send off, I walk away with so many beautiful memories, so thank you." *sob*
At least we'll still
hear Fearne's voice on the Teletubbies
. Although we can't realistically watch it every day between the hours of 10am and 1pm...
For exclusive competitions and amazing prizes visit Reveal's Facebook page NOW!