JK Rowling has joked she's shocked by Harry Potter star Matthew Lewis' half naked magazine cover!
The author told fans she had to avert her eyes after seeing images of Matt's rather sexy cover shoot for Attitude magazine popping up in her news feed.
(She's probably the only one did – everyone else is all over it!)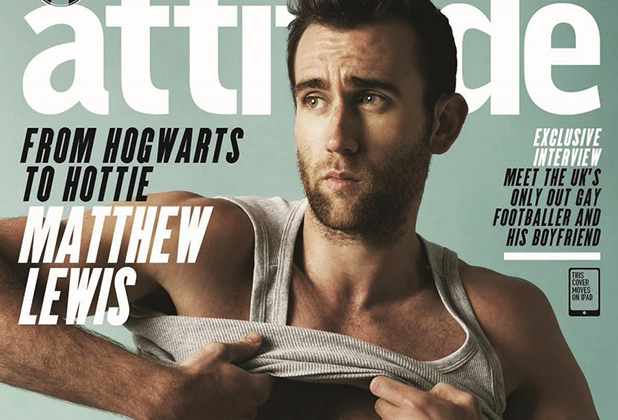 JK tweeted at Matt that it wasn't as bad as watching fellow
Harry Potter
star Daniel Radcliffe go naked in stage show
Equus
, but it was close!
"Warn me next time, for God's sake!" she said.
Showing his sense of humour, Matt, who played Neville Longbottom, replied: "Well, this is awkward. Sorry Jo…"
JK reponsdedL:"I will always support you whatever you want to do, Matthew. Now go put some clothes on."
Fans were quick to tell JK that is the last thing they want Matt to do! One wrote: "Don't say that Jo! It's a lovely view!"
When one follower told JK that maybe the character should be renamed Neville Pertbottom, she swiftly replied: "I wouldn't know. I hastily averted my eyes and read an article on Political Correctness to get over the shock."