Honey Boo Boo has lost 8lbs in the past month.
The former TLC reality star, real name Alana Thompson, has been on a healthy diet and working with a personal trainer for the past few weeks – and the results are beginning to show.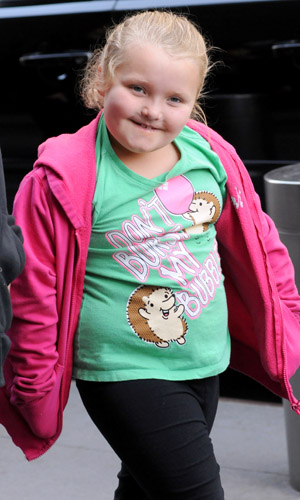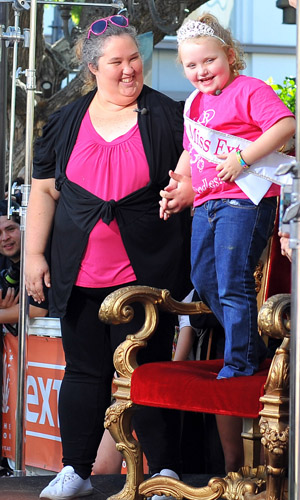 Mama June updated fans on the nine-year-old's progress via Instagram, saying: "Cause everyone wants to know how Alana is doing, she has lost almost 8lbs from 125.5lbs to 118bs so far in a month.
"I'm so proud of her. Just by eating smaller portions and walking and with the encouraging support even 3,000 miles away from our personal trainer."
Mama June, 35, credited trainer Natasha Fett for overhauling the lifestyles of the whole family, saying both she and daughter Pumpkin, 15, have also lost weight.
"I have lost 45lbs in a little over a month, Pumpkin has lost 26lbs in a little over a month and all because of the awesome support of one person that came into our lives: Natasha Fett.
"Believe us or not, but she is awesome and supportive and encouraged us when we felt like we couldn't or didn't want to do it. She was always a call or text away, encouraging, telling us we are doing awesome and this is what has helped us. Not just the support of us as a family unit, but the support from someone who genuinely cares about us successfully getting healthier and changing our minds.
"Yes, I'm not going to lie, it was hard at first, but with the right support team in your corner… she has really made a HUGE difference in us and we thank you from the bottom of our hearts."