Kris Jenner looked rather merry as she and boyfriend Corey Gamble partied with Paris Hilton's aunt Kyle Richards last night.
The
Keeping Up With The Kardashians
star stood out in a scarlet blazer with gold button details as she left Craig's restaurant in Hollywood on Wednesday night (21 May).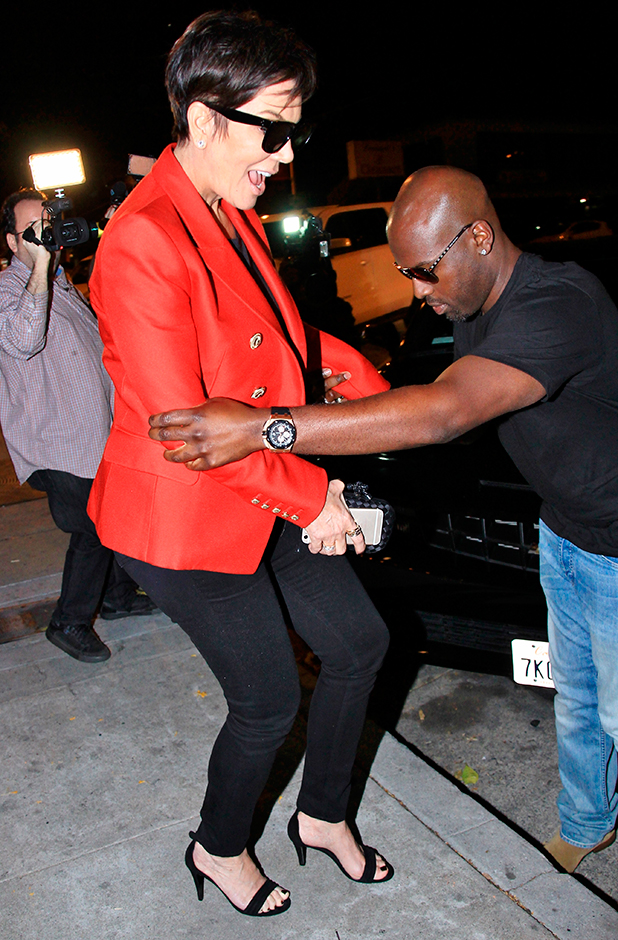 Kris, 59, looked as if she needed a helping hand getting down the curb safely in her heels, as Corey helped her balance. We're sure she appreciated it! Wouldn't want to fall in front of all the paparazzi!
The
momager has been dating music exec Corey
since last year, when they are rumoured to have met at a birthday party in Ibiza. Corey works alongside Scooter Braun, who is the mastermind behind Justin Bieber, Ariana Grande, Rixton and Tori Kelly.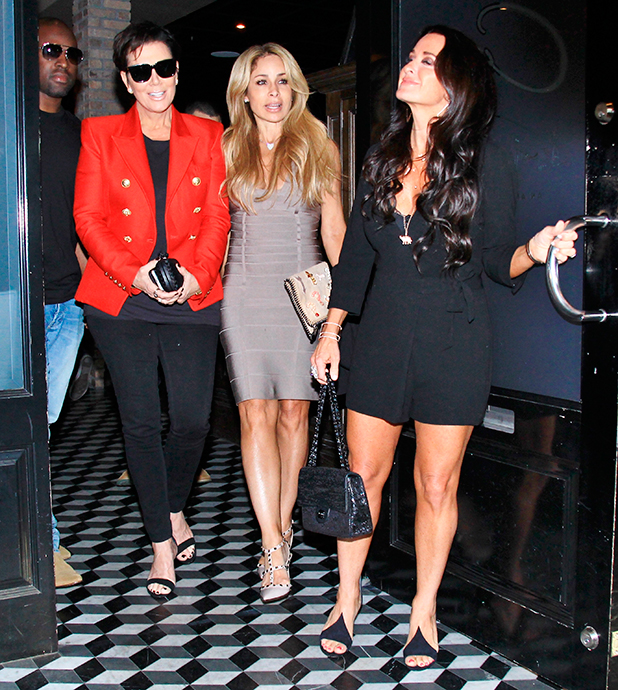 They began dating after
Kris split from husband Bruce Jenner in 2013
. They had been married for 22 years and had two children: Kendall and Kylie.
Bruce announced in April that he is transitioning into a woman,
confirming much speculation about his desire to live as a female. Kris has been supportive of his decision but did become emotional on Monday night's
About Bruce
special in the US, as she
accused Bruce of not telling her his plans sooner.
"I just miss Bruce. And that's going to take me a minute to mourn that relationship. You think you're going to grow old with somebody, and they drastically change over the course of just a few years," she said. "I have to mourn Bruce Jenner because I miss Bruce, I'll never be able to have Bruce and all I'll have are my memories. I look at pictures of you and the kids, and I'm really sad because I feel like you died. I feel like Bruce died and it's really hard for me to wrap my head around that."
All you need to know about
Kris Jenner
: