The Apprentice's Michelle Dewberry has opened up on a childhood blighted by domestic abuse and why it's so important for victims to have help readily available.
The businesswoman – who won series two of Lord Alan Sugar's competition – appeared on ITV's
Good Morning Britain
to support the Give Me Shelter campaign lanched by the Sun newspaper.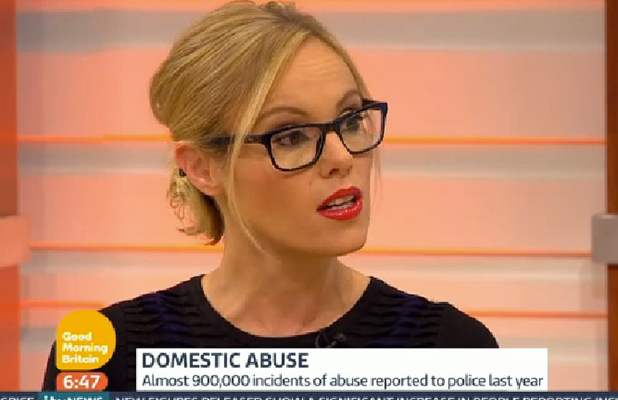 Michelle, 35, said: "I grew up in a home that had a huge amount of domestic violence within it. Throughout my whole childhood, my dad was very, very abusive towards my mum and also to myself and my siblings."
The former reality star agreed with The Sun campaign that criticised dozens of victims' refuges being shut down, arguing that victims of domestic abuse need a safe haven. She explained that her family tried to leave her father many times but always went back after promises that things would change. They never did.
Finally, at the age of 18, she escaped: "I was in a situation then where I was old enough to really understand that this is wrong, this is truly wrong, and we can get out of this. My mum had six children so it was not easy and you have to leave, you have to have somewhere safe to go which is why these refuges are important and you just have to have the absolute courage to know that your life can turn around."
Michelle highlighted the importance of having facilities available to help victims, pointing out domestic abuse can affect children into adulthood.
"I've struggled my whole adult life to have what I would call a normal, functioning relationship because your perspective is skewed, you think arguing and fighting is normal and that's how you act as an adult. It's taken me such a long time to find the right partner for me because I'll get into arguments with partners and people can't handle that so you damage your children, it takes a lot of undoing.
"It's made me struggle in intimate relationships with people because what happens is you think that that's normal, you think 'this person hit me because he loved me' so that's how you show love and that's how you receive love. It takes a lot of undoing it really does."
She added: "My family's life is completely different now and if we can change and turn around, anyone can."
For exclusive competitions and amazing prizes visit Reveal's Facebook page NOW!