Geordie Shore star Holly Hagan has lost over three stone using her very own fitness guide, The Body Bible, and armed with her 12-week get-fit weapon, I put it to the test…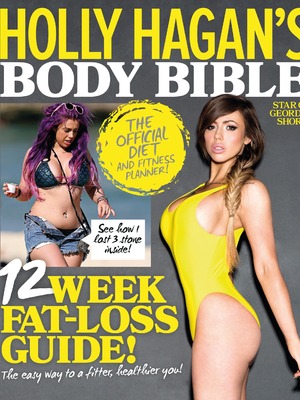 I can see the light at the end of the tunnel... or rather I could until I had a bit of a medical mishap.
Ok, maybe more unfortunate timing of falling unwell, but I've been diagnosed with a kidney infection so that means antibiotics, no training and resting up for me!
I had a bit of a funny turn on Friday night and me being me, just put it down to pulling a muscle or something. I had completed my workout and felt a bit of a twinge in my back, next thing I know I started to get really cold and shivery, a little light headed and I thought I was going to be sick. So much so that I had to leave my dinner and run to the bathroom. I then went to bed, woke up an hour later and was like woah what happened?
A little confused I blamed it on a training injury and poor eating. I hold my hands up, I didn't eat well on Friday. After spending my morning making my lunch for the day (the omelette, which FYI, was really disappointing), I didn't leave enough time for breakfast. Instead I grabbed some fruit and ate it on my way to work. Throughout the day I was really hungry but I ignored my growling stomach and didn't eat anything else apart from my lunch until around 8 that evening. That was not ok.
Holly clearly outlines you should snack in her food plan. She gives you a number of healthy, guilt-free snacks to munch on in between meals. Eating what I ate was not enough and when you're training six times a week your body needs food to function. Don't deprive it of that. If you're hungry, EAT!
Can I just reiterate though, it was
not
Holly's
Body Bible
that made me ill. So don't let that put you off. After a trip to the doctor, I worked out why I was feeling so rough. If only I knew earlier then I wouldn't have carried on my training and drank alcohol at the wedding. Probably have just made myself ten times worse. Brilliant.
So writing this while I'm dosing up on antibiotics and resting up in bed, I've decided to extend my month's trial by a week because this week, let's face it, is pretty much a write off.
While I'll be able to stick to the diet plan, I won't be able to train until I'm feeling better. So next week, when hopefully I am kidney infection free, I can get back on it and complete my fourth and final week.
Anyway, here's how I got on over the weekend (before realising I wasn't 100 percent...)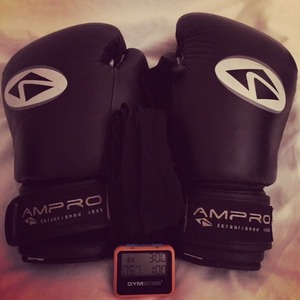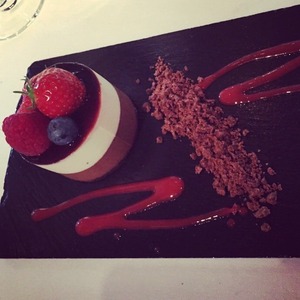 DAY TWENTY.
So after my funny turn the night before, I shrugged it off to not eating enough and a training mishap (SO not the case!) and continued on with my
Body Bible
plan.
With a busy day ahead, including getting ready for a wedding and driving down to Farnham, I got in my workout early and for my cardio session this time round, I tried boxing. And it was actually really fun. And also really tiring! Donning my boxing gloves I gave it a good go, working up a sweat in the garden. Cardio complete.
After that it was all systems go as I dolled myself up and headed off to join my family for my cousin's big day. I figured trying to watch what I was going to eat would prove quite difficult as you kind of get what you're given at a wedding, don't you? With that in mind, I didn't worry about my eating too much and I'm not going to lie, I couldn't have eaten everything on my plate quick enough. To start was turkish dips and flatbread, for dinner was chicken stuffed with pancetta with a helping of veg and for desert an in-credible white and dark chocolate torte with berries on top. Don't judge me, but I had two *insert monkey with hand over eyes emoji*.
It would have been rude not to drink on such a big occasion so I did, although I struggled and ended up not having that much. Probably because my insides were in no state to deal with alcohol. If only I had known...
All in all though, it was a fab day. Yes, I strayed away from my diet plan big time, but I figured watching your cousin get wed is one of those 'yolo' moments.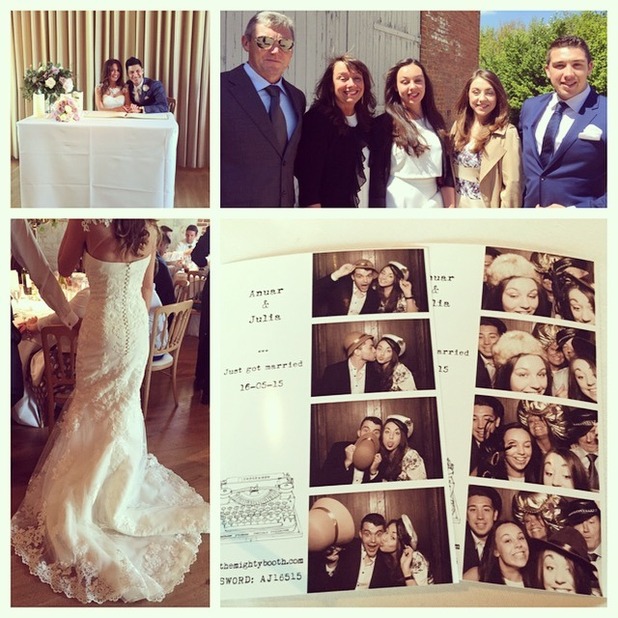 DAY TWENTY-ONE
I woke up determined to do a little better today after indulging in practically everything the day before. And it was all going so well until the hotel breakfast...
I started off pretty good, opting for poached eggs on wholemeal toast, but when there's a whole buffet of cooked breakfast, cereal, fruits, croissants, muffins and pastries laid out in front of you, it can all just be too tempting. While I did avoid a fry-up, I couldn't quite avoid a chocolate croissant and a blueberry muffin. They did come in mini-size though, if that's any consolation?
Sunday is rest day so I didn't have to do a workout and to tell you the truth after a busy weekend, I was pretty glad of that. That evening my family all opted for a chinese takeaway (are they trying to mess with me?!) and, wait for it... I said no. The first time I've ever turned down a takeout. Instead I cooked myself an omelette. Boring, much?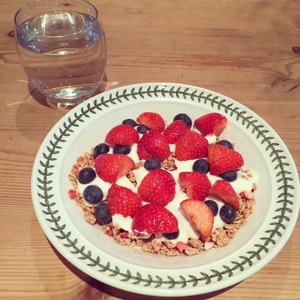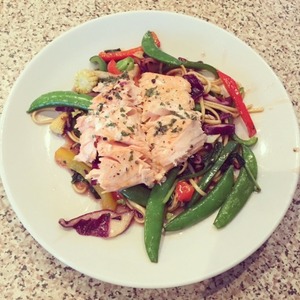 DAY TWENTY-TWO
Right, must do better this week. Those famous last words are becoming a habit!
Monday was here and embarking on my final week of the
Body Bible
(or so I thought) I told myself I was going to nail it. I started my morning with a bowl of granola and natural yogurt, topped with strawberries and berries. For lunch, I had a turkey breast and salad wholemeal pitta thanks to it being a high carb day and for dinner, salmon with stir fry veg and noodles.
Monday's workouts are always the hardest as they're the longest and focus heavily on your legs. Despite feeling a little achey, I trooper'ed on through and was actually quite glad to be getting my sweat on. It always feels like the bad stuff is oozing out your bod when you do, no? Or is that just me?
Feeling cream crackered I went to bed - totally unaware of the pain that would welcome me when I woke up on Tuesday...
As you can probably tell I'm feeling a little sorry for myself and my hopes to nail my last week haven't exactly gone to plan. Like I said before I will still follow the
Body Bible
diet plan while I'm nursing myself back to health, but as for the training, I'll only start that up again when I'm feeling much better.
I'll check back in when I'm feeling more like myself again and hopefully as of next Monday, I'll be right back on it!
Read more on my Holly Hagan: The Body Bible blog:
- Day Fifteen to Day Nineteen: 5lbs lighter and the half way mark!
-
Day Eleven to Day Fourteen: The first weigh-in and aching limbs!
-
Day Five to Day Ten: Thou shall not give into temptation...
-
Day Two to Day Four: No carb blues and plenty more squatting
-
Day One: Why I'm putting The Body Bible to the test
For exclusive competitions and amazing prizes visit Reveal's Facebook page NOW!