Katie Piper has given a dignified response after a picture of her horrific acid attack injuries was used in a vile article online.
The mother-of-one has undergone hundreds of operations since a spurned lover arranged for acid to be thrown in her face in 2008.
Since then, she's become a leading campaigner and inspirational figure – so the use of her picture in an article with the headline, 'These people with most weird faces will leave you terrified' is absolutely shocking.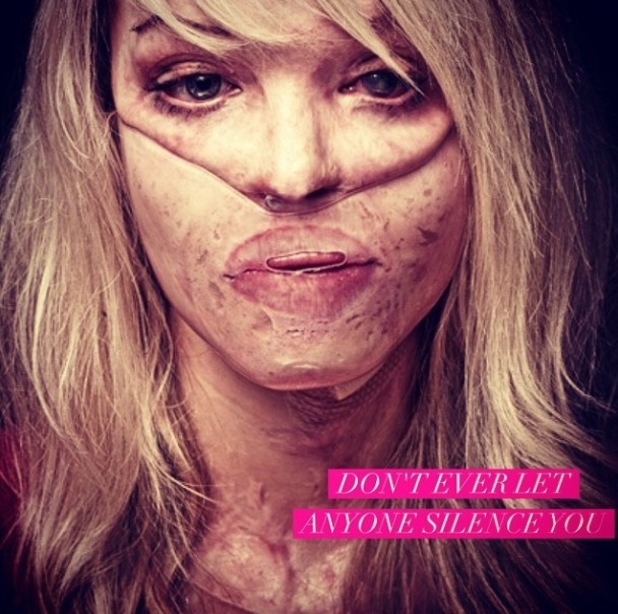 After finding the image and article online, brave Katie posted the picture to Instagram.
Her caption read: "For some people, social media doesn't feel like interacting with real people. 99% of the time I think before I hit post and often delete before I post. If it isn't how you would conduct yourself face to face offline then don't post it."
Katie's fans were quick to praise her dignified response and compliment her as a brilliant role model and mother.
One follower said: "For every ignorant t**t out there is 100s of good people that care, this is a vile vile post by a waste of blood and organs! You are an inspiration Katie."
Another wrote: "I don't usually comment but this has really annoyed me! You are a beautiful and inspirational woman. People like that do not deserve the time of day. I pity them if they have nothing better to do then sit behind their screen posting such vile things. Stay strong! You're amazing xx."
Katie had actually posted this image online herself in January 2015 to show fans that she is a survivor. She is wearing a plastic pressure mask that was needed in the aftermath of the attack to speed up the healing process.
She told fans at the time: "When I look in the mirror my scars no longer upset me, they just remind me I am stronger than the person who tried to hurt. We all have scars, whether they are on the skin or the soul. Remember, only those who survive wear scars. Next time you look in the mirror repeat to yourself, 'I'm proud to be a survivor'."
Katie Piper: All you need to know!