Kim Kardashian West has insisted she was the one who pursued Kanye West, despite ongoing speculation he'd been in love with her for years.
The
Keeping Up With The Kardashians
star told
Access Hollywood
that despite popular belief, she actually had to make the first move.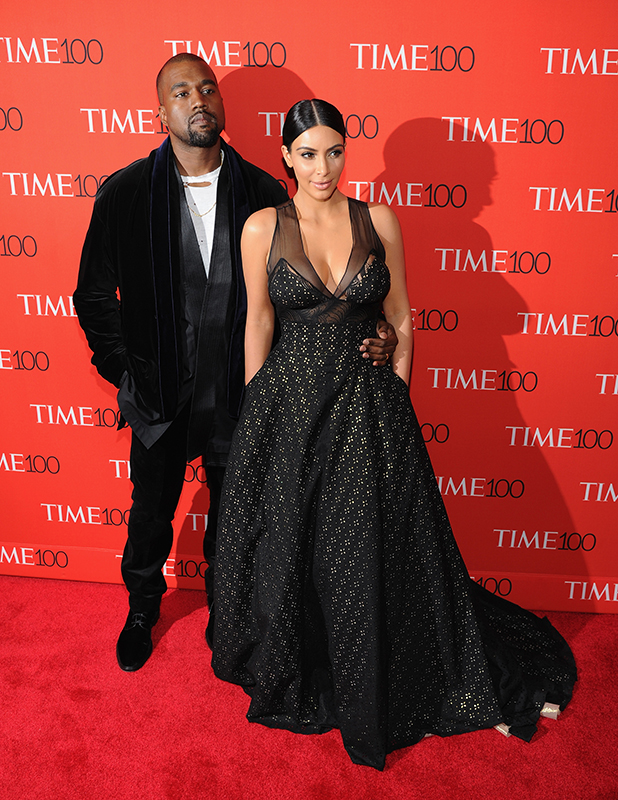 Kim, 34, said she'd been attracted to rapper Kanye ever since they worked together on a comedy puppet pilot back in 2008. (Remember, she was dressed as Princess Leia?)
"There was definitely a spark but we were in other relationships," she said. "We kept our distance and that was really that."
Kim went on to marry basketball player Kris Humphries, but that marriage only last 72 days before she filed for divorce.
That left the door wide open for Kanye to make his move… but he didn't!
Kim explained: "No, he didn't [call me!] I called him because I'm sure it was really hurtful that I got married. I knew what he was thinking so I thought he would call me as soon as he knew I was single again. And he didn't!
"So I called him and said, 'Hello, I thought you would at least call me and say, 'I told you so' or something. Then he invited me to a fashion show of his in Paris and I went.
"Then the magic happened. I said, 'Is this going to be it?' In my head I said, 'Screw it!, this is probably what I have been waiting for!'"
Watch Kim's interview with
Access Hollywood
below:
Kim and Kanye, 37, married in May 2014 at the Fort Belvedere in Florence, Italy, following a week of lavish pre-wedding celebrations in Paris, France.
They will celebrate their one-year wedding anniversary this weekend but rather than planning a lavish party, they are going to stay at home in Los Angeles and have a chilled out day.
Next for the couple will be daughter North's second birthday in June.
All you need to know about
Kim Kardashian
: