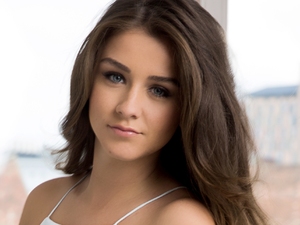 Brooke Vincent exclusively shares her fashion favourites, beauty and style picks and celebrity highlights with Reveal.
Hello Everybody,
Hope you are all having a nice start to the week.
I know that I moan about it every week, but the sun really needs to make an appearance.
It's so hard to know what to wear, one minute there is sunshine, the next it is rain. Hopefully it is on its way soon!
Celebrity Juice
So I don't know if you tuned in or not, but last Thursday I was on
Celebrity Juice
. I love going on this show, you just know it's going to be lots of fun. It was lovely to see Fearne with a bump. She was glowing!
Also on the show were Naughty Boy, Jimmy Bullard and Rochelle and Marvin Humes. It was such a good show and we all had a laugh. Keith let me off lightly this time, I think he said all his jokes the last two times I've been on the show!
Here I am with Jimmy in make up before the show: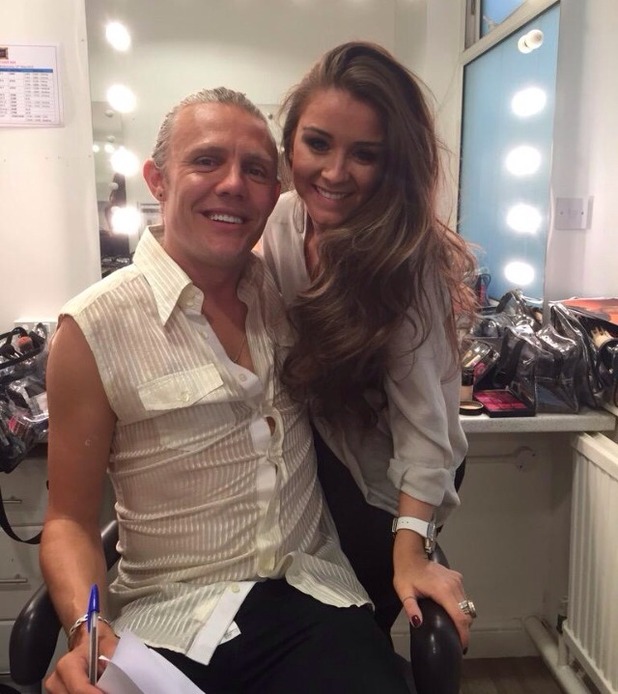 Here I am with Marvin & Keith: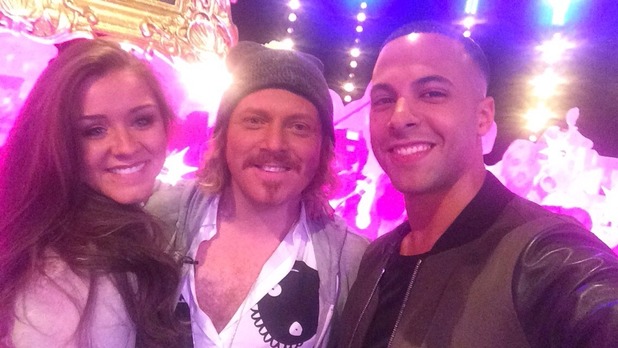 Here I am with Fearne: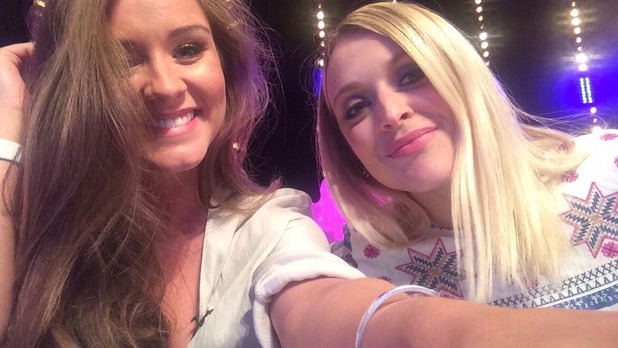 And here's me with Naughty Boy: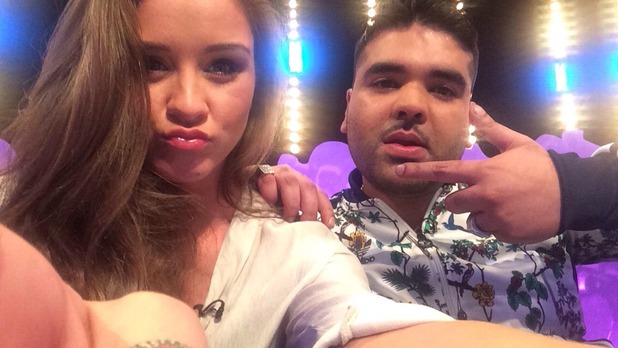 It was great to meet Naughty Boy because on my 21st birthday his song La La La was number one in the charts and I loved the song at the time!
Soaps
So after the Baftas was the British Soap Awards. This year it was in Manchester. We didn't win best soap,
EastEnders
did, but to be honest after their brilliant live episode it was nice for their cast and all the crew to get the recognition! So well done to
EastEnders
!
Sally is hilarious, she really does play up to the way writers portray her character. The best thing about Sal is she doesn't realise, one, how funny she is and two, how much of a positive influence she has had on me. As I always say I have the best on screen family, but Sally has really been like a second mum to me. She's an amazing woman and makes life on
Coronation Street
thoroughly enjoyable.
Here she is looking as beautiful as ever: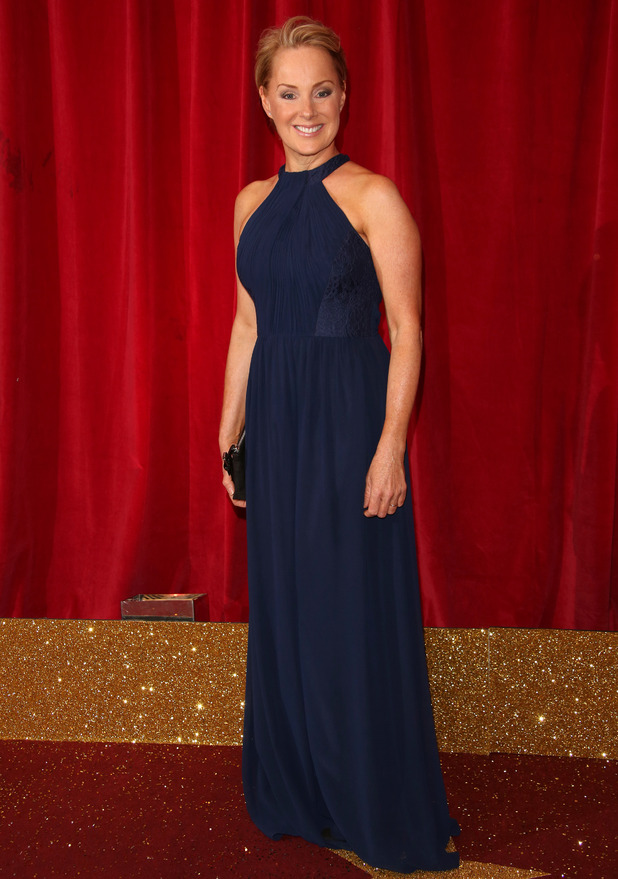 My soap dress this year was from Forever Unique. I knew I was going to go out after the awards so I wanted something that I didn't need to change out of after the ceremony.
Here's my dress: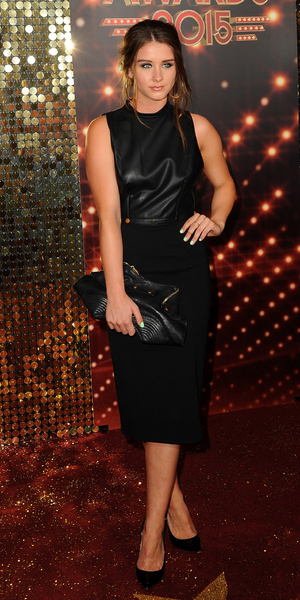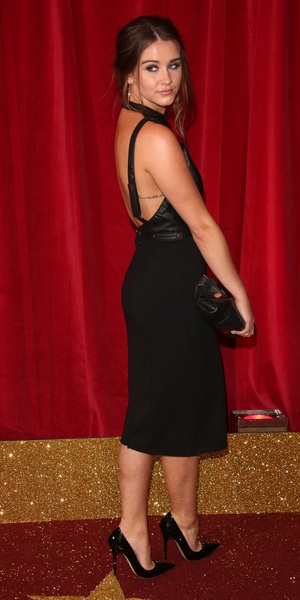 I thought you would all like to see who I hung out with on the night, so here I am with my mate Jay from
EastEnders
.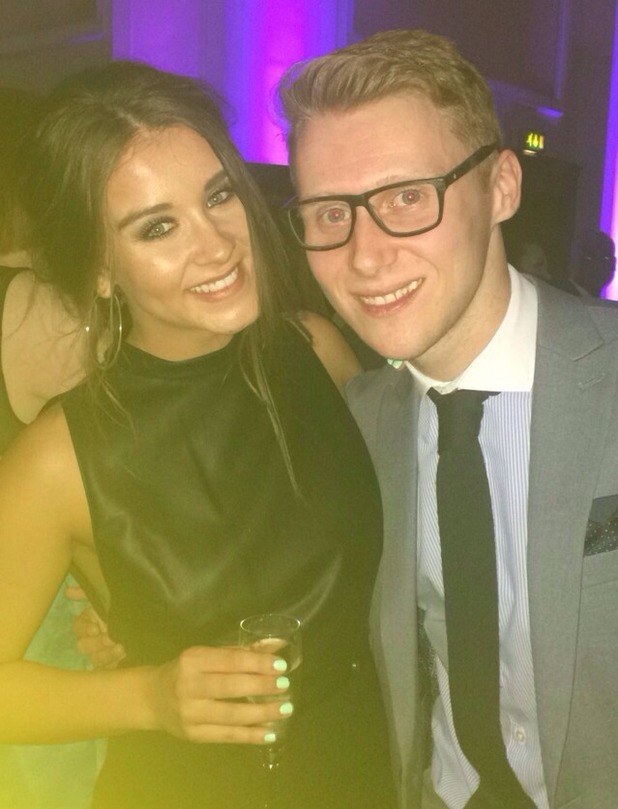 Here's me and
EastEnders
' James Forde (we always have a piccy together) and here's me with Little Ant and Dec who are super-cool!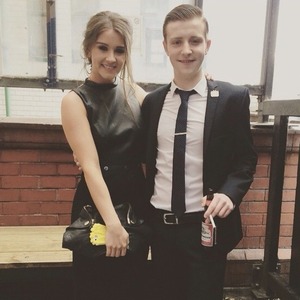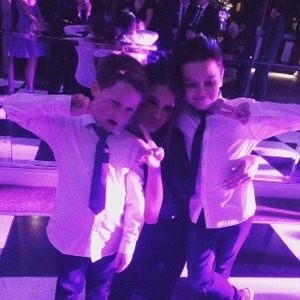 Here's Me, My Mum, Ellie & My Auntie Kaz on our way to the awards: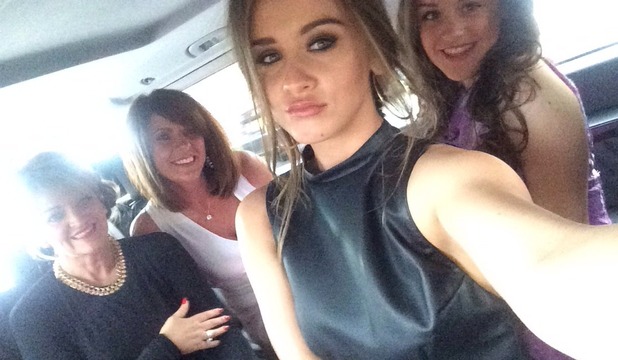 Hair And Make-up
My friend and also make-up artist Nealey was at the awards waiting for me. I love Nealey doing my make-up because she knows my face (as in she knows what suits me and what doesn't). We went for a smokey eye to match my black outfit, nude lips and dewy skin.
My hair was done by Reuben Wood who is also one of my friends and again who also knows my hair. I have thick long hair and because it's natural a lot of hairdressers get excited and want to try new looks. As much as I love that, I know what my hair will hold like and will take, so as he has done my hair before Reuben knew a lot of clips were needed. The one thing that made me laugh was that he said I'm the queen of the "un-done" look. This is probably becuase half the time I've had a nap on my hair before the red carpet (I take it all so serious haha) but mainly because I think sometimes less is more and I'm not a glamorous person at all, so a high maintenance hairstyle wouldn't suit me.
Here I am with Nealey: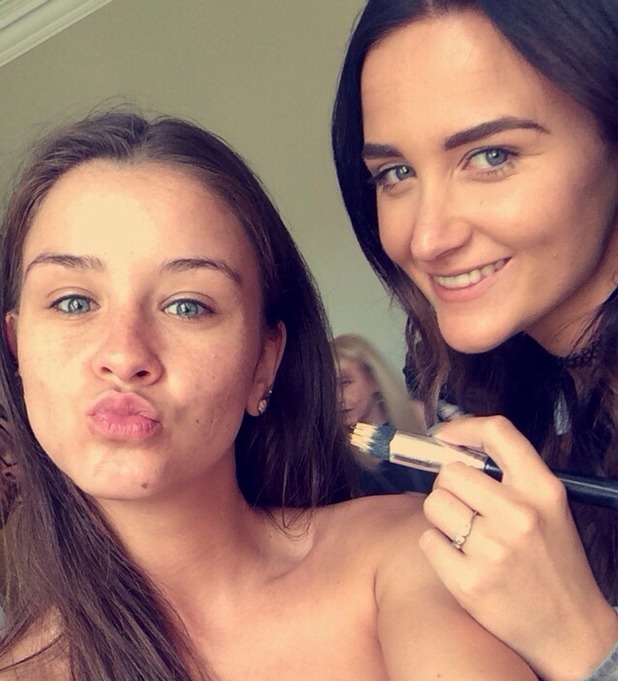 My Style Crush
This week my style crush is the beautiful 'yummy mummy' and my co-star Catherine Tyldesley. How amazing does she look? I really loved this dress, especially the pockets. How handy is that for your lipgloss?! She's so beautiful anyway but I really think she out did herself on this one. She always makes out she's so old, but to me she looked exactly how a new mummy should want to look, HOT.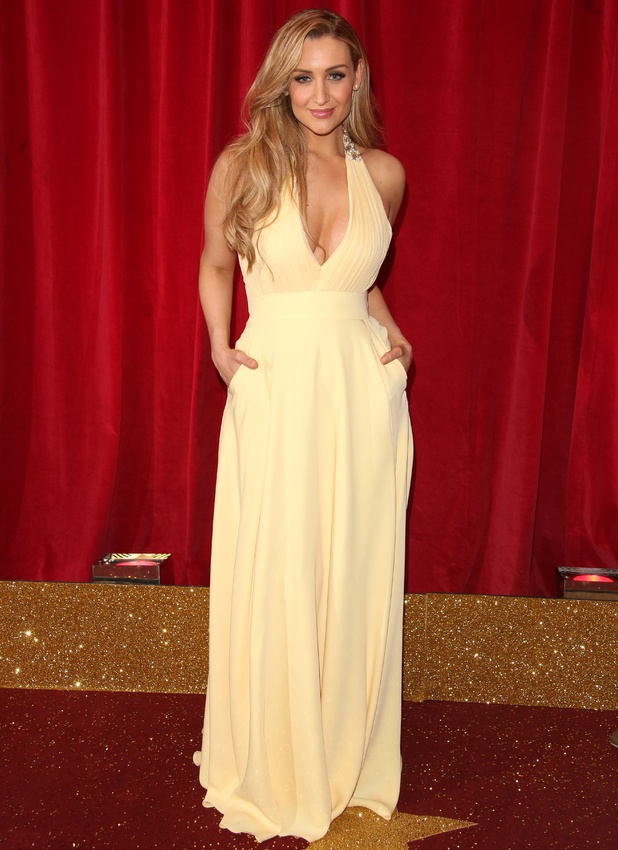 We spoke about beautiful little Alfie (her new baby boy). I added how cute he was, but then felt the need to tell her a few times just so she knew I was telling the truth… Cath, I can't wait for you to come back to work! I miss you!
Ellie Leach
My little beauty of a cousin Ellie Louise Leach who also stars in
Coronation Street
as Faye Windass was up for an award for Best Young Actress, but unfortunately she didn't win. I think it's clear to say how much I am proud of her and also how well she has done with her teenage pregnancy storyline.
Being 14 that's a big storyline to take on and I think she's done it amazingly. I know I'm biased, but I really do. We practiced together our 'labour noises' even though I didn't have any more a clue than she did, haha. I just know firsthand how much she put into this storyline and I wanted to just say how she's always a winner in my eyes.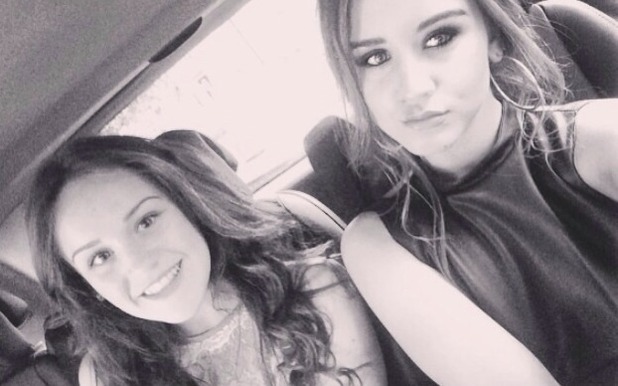 Nick Grimshaw
Last week I went on the BBC Radio 1 breakfast show with Nick Grimshaw. I visited with Sean Ward (Callum Logan from
Corrie
) and it was SO much fun.
Nick was amazing with us, he had us laughing but also helped us to get more votes for
Corrie
before the Soap Awards. I quite like being on the radio. It's so relaxed and cool and you get to listen to your favourite songs in between talking. Thanks for having us Grimmy! See you soon.
Here we are after the show: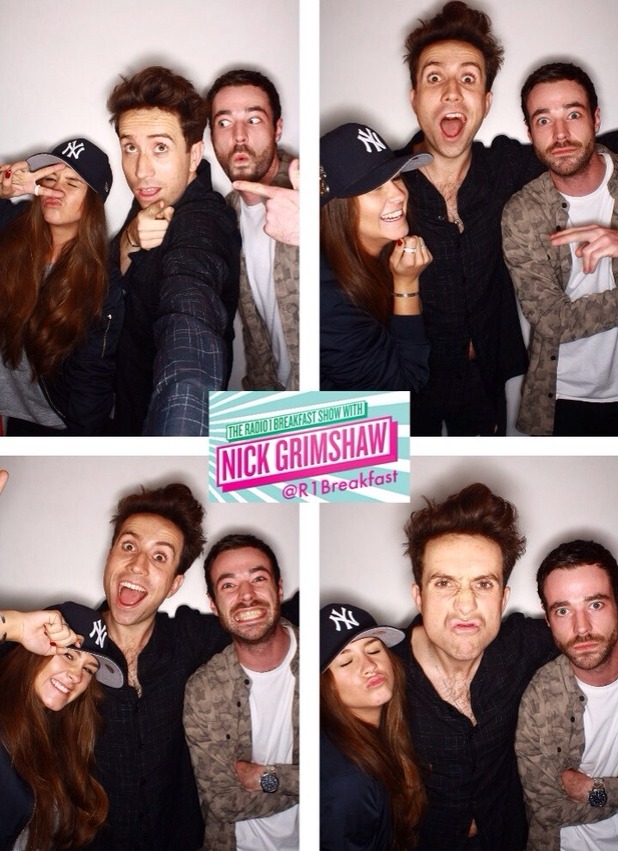 Thanks for reading!
Have a nice week everybody and don't forget to tweet me your bank holiday weekend outfits!
Peace Up Reveal,
B x
For exclusive competitions and amazing prizes visit Reveal's Facebook page NOW!