Simon Cowell appears to have been quite amused by Louis Walsh and Cheryl Fernandez-Versini's recent clash.
The war of words was started by
Louis when he described Chezza as "lazy and irrelevant",
prompting her to respond: "Try using your mouth to say something positive about something positive."
But rather than worrying that his two
X Factor
judges are at loggerheads, music mogul Simon seems to have found it pretty funny!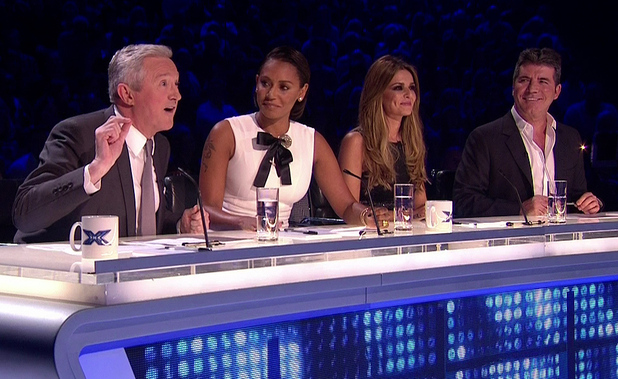 Simon told ITV's
Good Morning Britain
: "There was always going to be a clash. They're like Tom and Jerry, those two. I wish they'd fight more on the show, actually. Why do it on Twitter?"
There have been numerous rumours that
Louis will NOT be returning to X Factor this year,
which would have been his 12th on the series.
So far, there has been no official word, but did what Simon said next hint that it's true? He said: "What we should do, is just invite Louis down every week just to argue with Cheryl!"
Invite Louis down? As in, he won't be a judge so he'll need an invite to come to the studio?
It's all so confusing! PLEASE just tell us what is going on!
X Factor's most shocking moments: