Victoria Beckham is wiped out. Literally!
The former Spice Girl made us all giggle by sharing a picture to Twitter this afternoon showing her collapsed on an airport lounger after a hectic business trip to Singapore.
Vic's caption read: "Goodbye Singapore, you have worn me out!"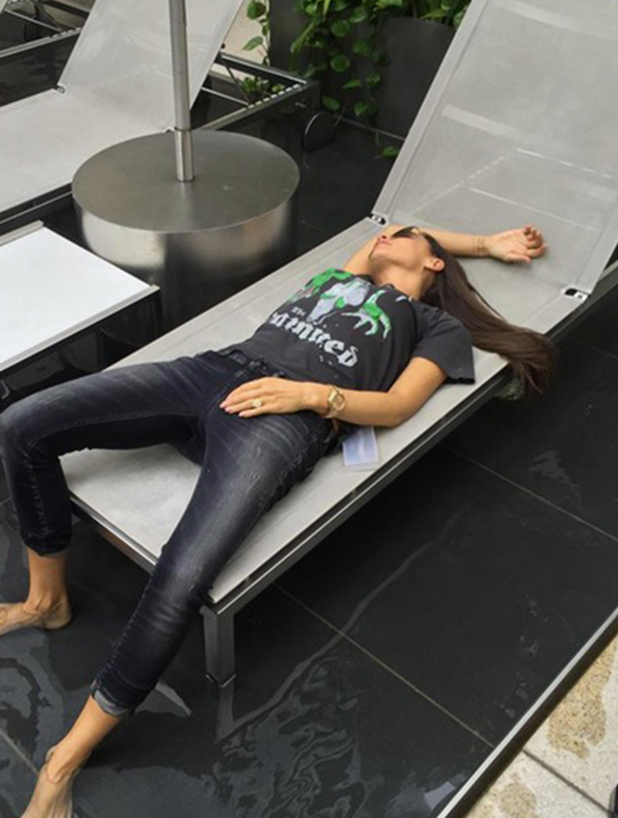 The normally glammed to the nines star was dressed very casually for her flight in jeans and a T-shirt. We also spy some sock liners… we wonder if she was going with flats? Or maybe her trusty heels were just out of shot!
Victoria's appearance at Singapore Fashion Week meant she was
forced to miss Geri Halliwell's weekend wedding to Christian Horner,
but she did send her love via Twitter. It's also rumoured she gifted Geri with a designer dress to wear on honeymoon.
It's been a busy time for Victoria in Singapore, who kept fans up to date with constant and often hilarious Twitter pictures!
We love the image of her vacuuming the carpets at her fashion show which was posted with the caption: "Last minute preparations… who said I was too Posh to push?"
She also showed she's just like us by
sharing before and after pictures of her hair which had gone somewhat frizzy in the humidity.
Unlike us, however, she was travelling with her personal hairdresser!