Rita Ora has nothing but praise for Taylor Swift – even if Taylor is dating Rita's ex-boyfriend Calvin Harris!
The 'RIP' singer showed there are no hard feelings by gushing about Taylor's talents in a new interview with
Noisey
, conducted just before the Billboard Music Awards in Las Vegas on Sunday.
Rita, Taylor and Calvin all attended the awards.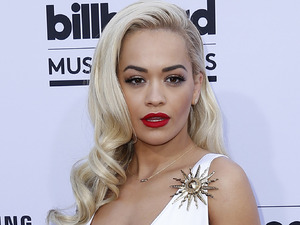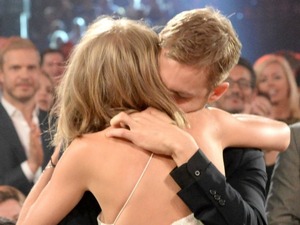 There were rumours that Rita hung out backstage all night to avoid bumping into Taylor and Calvin in the arena, but judging by these quotes that's not true at all.
Rita said: "I think she's one of the most incredible songwriters of our generation. I'm not even just saying it. I absolutely adore her music and love what she stands for.
"You pay respect to people who deserve it—Beyoncé and Madonna. When Madonna was going through it on this last record, I was one of the first people to post my support on Instagram. Don't battle her because of her age. I'm a girl's girl, I support women and it comes back to you. I'd love that support. There's a fine line between believing in yourself and being a f**king arsehole. I don't step on people's toes."
Rita was at the Billboard Music Awards to present,
while both
Taylor and Calvin were among the night's winners.
The new couple put on quite a tactile display in the front row at the MGM Arena, smiling, laughing and sharing a hug and a kiss when Taylor won one of her many awards.