Modern Family's Ariel Winter joined her co-stars on the red carpet last night after being legally emancipated from her parents.
The teenage actress – who plays Alex Dunphy – had been at the centre of a lengthy court custody battle following accusations that her mother had emotionally abused her.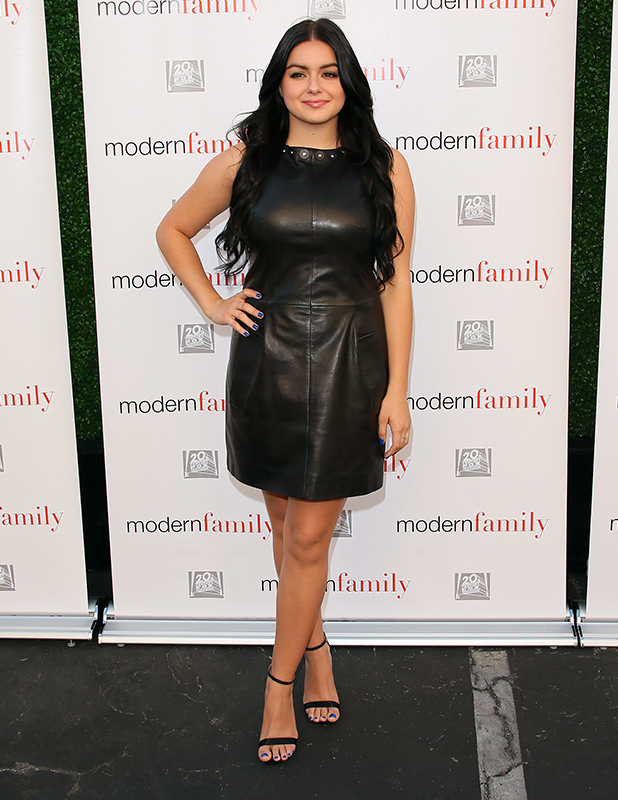 Ariel, 17, had been living with her older sister Shanelle Gray since 2012, while the court case rumbled on. The decision over her guardianship was reached last week, just before a trial was set to begin.
She will continue living with her siser.
Ariel tweeted after the decision: "I am now officially emancipated!!! I'm really lucky I have an amazing support system and lovely people in my life who have given me the support and guidance to have been given this wonderful opportunity. Most importantly I want to thank @shanelle_gray and my father for their special support regarding this matter, I really couldn't have done it without them.
"Thank you to all of my family, friends, and fans who have supported me through all of my endeavours in life, and have encouraged me. Thank you for making my life so special! I can't wait to embark on my new adventures.
Her mother has denied the abuse claims.
Ariel was told she can decide if and when to visit her mother. Her father remains in control of her finances. A statement issued by Ariel's sister and mother after the judge's ruling said the family were working towards reconciling.
For exclusive competitions and amazing prizes visit Reveal's Facebook page NOW!