Cheryl Fernandez-Versini has hit back at Louis Walsh after he branded her "lazy" and "irrelevant" in a new interview.
Oh dear.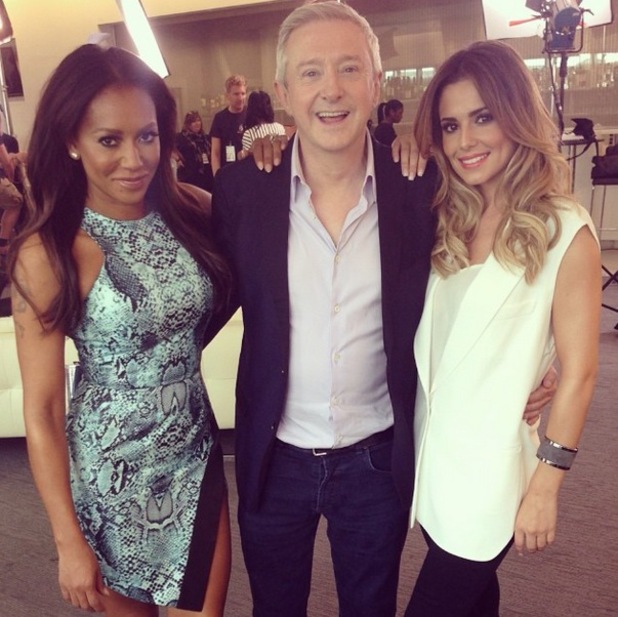 Louis did not hold back when discussing Chezza, criticising her turn on last year's
X Factor
because he didn't think she put enough effort in. He said she lacked energy and needs to give more.
Ouch. No wonder Cheryl's not happy!
Rather than hit back with a mean comment of her own, the starlet simply tweeted: "Dear Lou Lou. Try using your mouth to say something positive abt something positive."
We agree. Positivity beats negativity!
Cheryl's fans loved her response, with messages including, "howling", "omg I love you" and "this is just one reason I love you so much! Sass queen!" Another follower said: "I don't think he knows the definition of positive…"
It will be interesting to see what happens if both Cheryl and Louis are back on the
X Factor
judging panel this year, right?!
We already know Cheryl's pretty much been confirmed to return – as Simon didn't deny that when asked by Radio Times. However, Louis' position is still unsure, with both him and Simon saying recently no decision had been made.
One change we DO know is happening, however, is that
Caroline Flack and Olly Murs will be replacing Dermot O'Leary as hosts
of the show, marking the first time
X Factor
is hosted by a duo.
Sarah-Jane Crawford has also quit her hosting job on Xtra Factor
but a replacement hasn't been confirmed.
X Factor's most shocking moments: