Into The Woods star Billy Mangussen talks starring alongside Meryl Streep, auditioning to be Mr Christian Grey and his love for Benedict Cumberbatch.
Earlier this year,
Billy made a name for himself in Disney's musical-extravaganza Into The Woods
, alongside Hollywood icon Meryl, James Corden, Emily Blunt, Johnny Depp and a whole host of other famous faces.
He played the role of the not-so-modest Rapunzel's Prince and intrigued to get to know the man behind our tears of laughter (just watch Chris Pine and Billy perform 'Agony' from the movie and you'll know why...),
Reveal
caught up with actor Billy to find out more about him.
One thing's for sure, he's certainly a character!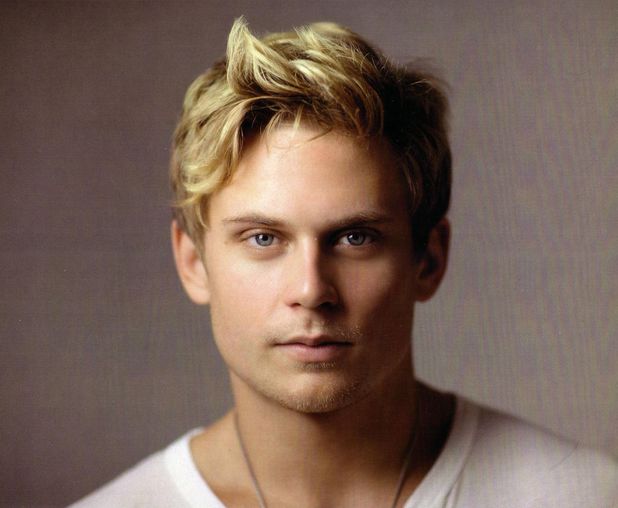 So tell us how your role of Rapunzel's Prince in Into The Woods came about?
I got lucky, I auditioned and I got really lucky. I was very fortunate. I was doing a play and Meryl Streep came to watch it, she told the director Rob [Marshall] to let me audition, so I did and Rob was like 'we took a chance!' - I'm glad he did.
Wow, so you have Meryl to thank for the part, then?
I definitely do! And everything prior to that too. My college, my parents!
What was it like working with Meryl Streep? She's a huge name in the acting world...
It was like y'know when you get an ice cream and it's not too cold and not too hot and it scoops out perfectly and you put it into you mouth and you're like 'ahhhh'? That's what it was like.
Erm... ok. The film has quite a few big names starring, Chris Pine, Anna Kendrick, Johnny Depp, did that make it more nerve-wracking to be on set?
No I wasn't nervous at all, I was excited. They were probably all scared of me, to be honest...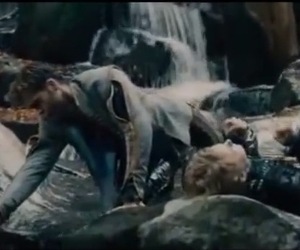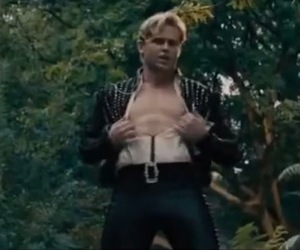 You and Chris Pine especially seem to have a lot of fun in Into The Woods, did you enjoy being a part of the movie?
I had probably the best time of my life, honestly. It was a great thing. It's sad it's over, but onto the next, right?
Very true. And even before Into The Woods came out, everyone was talking about it. Did you feel the pressure for people to like it?
I was in on it, I was wondering what Into The Woods was going to be like. I didn't see it until its opening, I had no clue. So I was just excited as everyone else.
You spent some time filming in the UK. What did you make of England?
I loved England. I was living in South Kensington and then I moved to Notting Hill. I love the people, the culture, just the whole atmosphere. It was really great, expensive though. It's expensive London!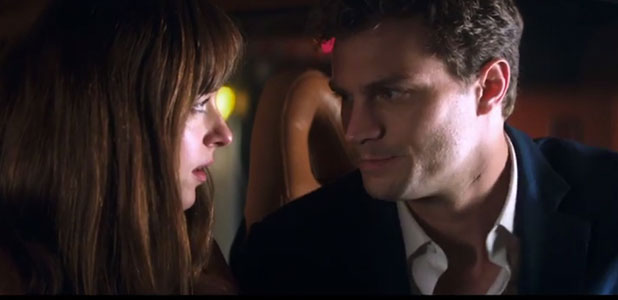 We know. You also auditioned for the part of Christian Grey in Fifty Shades Of Grey, were you disappointed to lose out to Jamie Dornan?
No I'm not upset, I thought the whole process was crazy. I got more media attention for not getting the job, than getting the job! I respect them for doing their thing and it wasn't right the fit for me.
So what's next for Billy Magnussen, then?
I'm about to start a few different films and a mini series. My band has been working on an album too, so we have a single to release. I'm really excited.
Favourite film...
Hook or Children of Men.
Favourite sweet treat...
Ice cream or a Pinkberry or girls.
Favourite thing about the UK...
Probably Rhys my driver in London. I miss him so much.
I can't live without...
My family and friends.
Guilty pleasure...
Baths. I like taking baths, but I don't feel guilty about that one.
Celebrity crush...
I want to say
Sherlock's
Benedict Cumberbatch. That guy is f***** awesome. I don't want to make out with him, I just admire him.
If I could swap lives with somebody, I would be...
No I'm pretty good with mine. I've got to figure out what I'm doing. I don't have time to be somebody else.
If I could invite three celebrities to dinner, I would pick...
Benedict Cumberbatch, my parents are pretty celebrity?
In 10 years time, I want to be...
A better version of myself.
If I had to pick one person as my hero, I would pick...
My father. He taught me that it's ok to fail, but you've got to try. You've got to go out there and give it a go. If you fall, get back up.
Into The Woods is out now on Blu-ray & DVD.For exclusive competitions and amazing prizes visit Reveal's Facebook page NOW!