Geordie Shore's Charlotte Crosby finds herself falling out with not one, but THREE, of her co-stars in tonight's episode.
Last week, Char's BFF
Holly Hagan left the Geordie Shore house in a bid to save her and Kyle Christie's relationship
. With their romance struggling, Holly told her female co-stars she needed to give him space and have time away to clear her head.
With Holly gone, Char and Marnie Simpson grill Kyle about how he really feels about Holly and after learning the truth, Charlotte is not happy...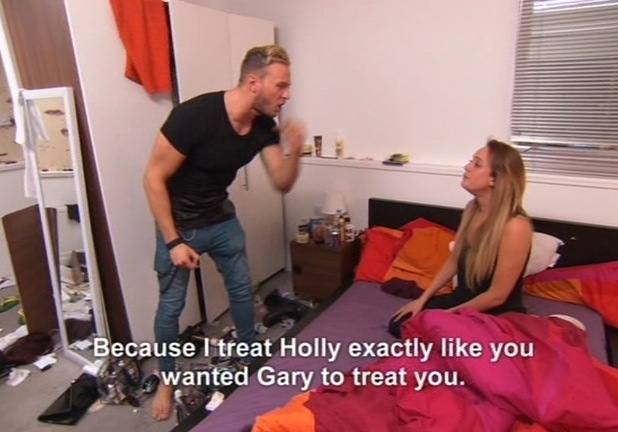 In an attempt to lure Holly back into the house, the housemates host a House of Horrors themed house party. And hearing she will be coming, Kyle tells his co-stars he's excited to see his love interest again.
Charlotte probes Kyle asking what he's going to say to Holly when he sees her, but when he doesn't suggest he'll be asking Holly to be his girlfriend, conversation soon turns sour.
Admitting he can't see a future with Holly, Kyle says: "I know it's not the right thing to say, but I am bothered about Holly's past. That's the main reason I don't want to commit to her."
And his words soon come back to bite him!
Pushing Holly to make her romance with Kyle official, Charlotte tells her to give her beau an ultimatum - "he's either with her or he's not". Fed up with others interfering, Holly makes a quick exit from the conversation and Charlotte and Kyle soon come to blows over her comments.
Angry with Kyle, Charlotte soon lets slip to Holly what Kyle has previously said about her, and unsurprisingly, it all kicks off...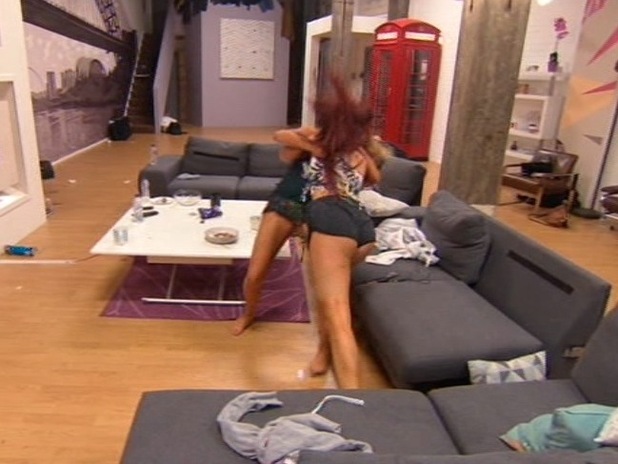 Ahead of her clash with Kyle and Holly, Charlotte was forced to apologise to newcomer Chloe after the girls had a major cat fight.
Following a drunken night out, Chloe is getting on her housemates nerves and unable to take anymore, Charlotte soon confronts her. Before you know it, the girls are on the floor going for one another, with everyone else trying to drag them apart...
Can a Geordie night out ever be drama-free?!
For exclusive competitions and amazing prizes visit Reveal's Facebook page NOW!
Watch Charlotte react to Kyle's bombshell here: (Warning contains strong language and sexual references)