Bruce Jenner has said removing his male genitalia will be the final thing he does as he transitions into a woman.
On last night's
About Bruce
special in the US, the former Olympian spoke with his stepdaughters about how he plans to further alter his appearance but said "the thing down there" is not a priority.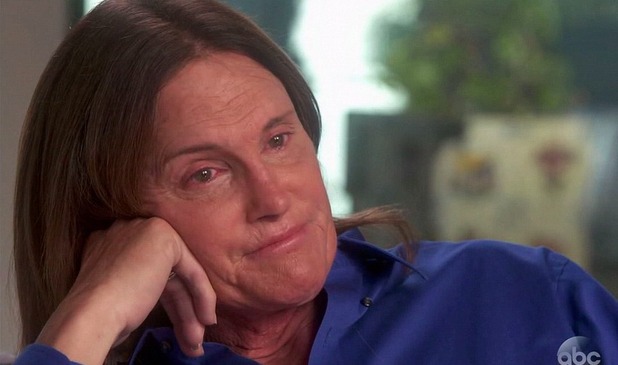 Stepdaughter Kim, 34, had asked him: "So, like you don't have a surgery to remove that and then that means you're the woman?"
Bruce, 65, replied: "I am just gonna play it by ear. Remove the little thing down there? You can do an awful lot down there…as of right now, no, [I don't have an appointment to do that-.
"That's kind of the last thing you can do. You can do an awful lot before that."
Surgery he plans to have before that includes changing his forehead and reshaping his jaw line. He's already had procedures including shaving his Adam's Apple.
Last month,
Bruce confirmed speculation that he is transitioning into a woman.
He gave a two-hour interview to ABC News in which he spoke about having gender identity struggles since childhood and his journey to where he is now.
His eldest children – Burt, Brody, Brandon and Cassandra – all appeared on the interview to support him, while youngest children Kendall and Kylie sent a statement of love. Kris, Kim, Khloe, Rob and Kourtney all posted messages of love and support to social media. The whole family watched the interview be broadcast together.
All you need to know about Kris Jenner: