Kris Jenner has accused ex-husband Bruce of "shutting her out" of his plans when he decided to transition into a woman.
In the second part of the E! special
About Bruce
, which aired in the US last night, viewers watched Kris and Bruce talk about the end of their marriage and Bruce's wish to live as a female.
Kris said she hadn't been aware of Bruce's plans to fully live as a woman following their 2013 split, saying: "I think you shut me out a long time ago."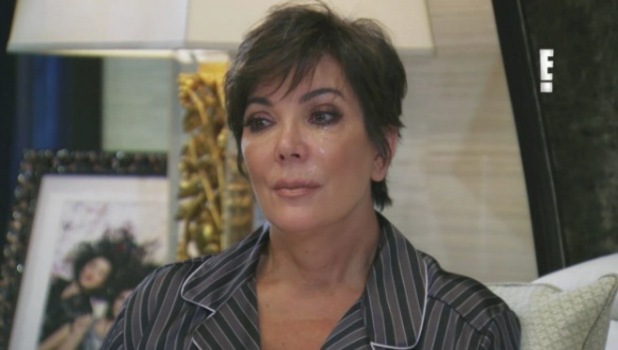 The
Keeping Up With The Kardashians
couple split after 22 years of marriage but remained friendly. Then, it was confirmed in April that Bruce was transitioning into a woman. On last night's special, Kris spoke about feeling left out when it came to Bruce's plans, as well as confused.
"I just miss Bruce. And that's going to take me a minute to mourn that relationship. You think you're going to grow old with somebody, and they drastically change over the course of just a few years," she said (via
People
).
"I have to mourn Bruce Jenner because I miss Bruce, I'll never be able to have Bruce and all I'll have are my memories. I look at pictures of you and the kids, and I'm really sad because I feel like you died. I feel like Bruce died and it's really hard for me to wrap my head around that."
Bruce told Kris he would always love her- however he said she'd treated him badly during the last years of their marriage.
Kris countered by saying things went downhill because he wasn't honest.
Former Olympian Bruce told Kris that although things may be changing, he always wanted to be part of her life: "We've had wonderful times, wonderful memories. I don't just want to throw that out. I still love you baby. The bottom line here [is] hopefully I'll be a better person. Happier. I want to be happy in life. I want to have a smile on my face.
"I want you to be happy. I keep thinking 65, I'm not gonna be around that much longer…Is there anything I can do now, to make it better for you."
Kris told Bruce the only thing he could do was be happy in himself.
"Live the happiest life you can live," she told him. That's all I care about. And find the peace that you've been searching for. You were a great dad, a great friend, a great partner."
Bruce told Kris she is an "amazing woman" and all the memories of their time together will always live inside him.
"I'm just trying to deal with myself and what's best for myself. In so many ways, I've lived my entire life running away from me and who I am. We raised amazing children and those memories will live inside me forever. I just want to get through this and do the best damn job of not hurting anybody, and that includes you."
All you need to know about
Kris Jenner
: