Supernatural star Jared Padalecki has asked fans to think of him as he deals with an undisclosed personal issue.
The actor - who plays Sam Winchester in The CW drama - pulled out of two fan conventions over the weekend and then tweeted: "I need all of the love I can get right now. Please please give me a few seconds of your time and write me. #AlwaysKeepFighting."
His co-star Jensen Ackles - aka Dean - responded: "Get some rest, my brother. I got ur back. Always. #AlwaysKeepFighting #SPNfamily."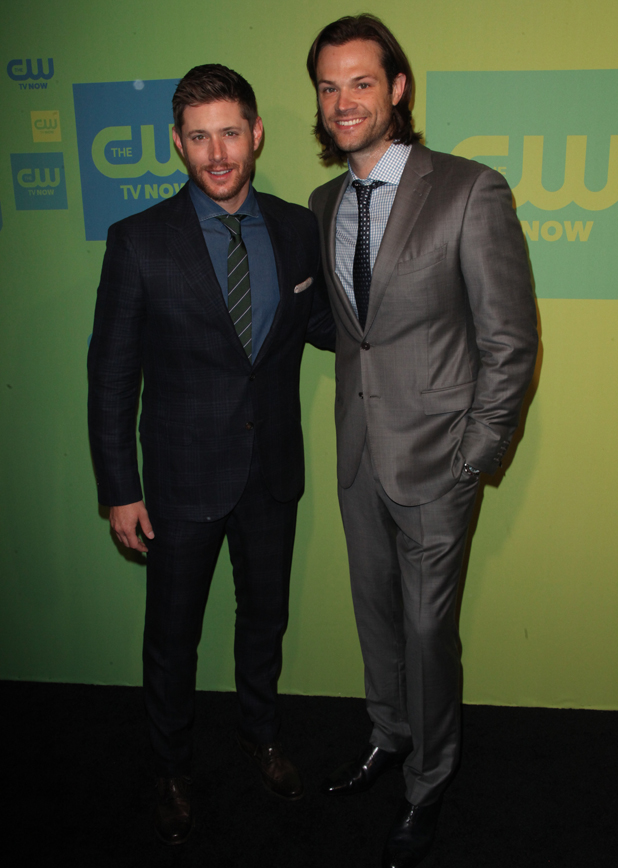 Now, a rep for Jared has issued a statement to E! News, explaining that the actor just needs some time away from the spotlight with wife Genevieve and their two children.
"Jared has pushed himself to his limits and is suffering from exhaustion. His SPN family is so important to him, and he asks that they Always Keep Fighting. At this time he needs to be home with his family. He's doing better already and is excited about shooting Supernatural season 11 this July. For now he's taking a break, but is so appreciative of his fans, and sees and feels their love and support."
Co-star Jensen went on to appear at the convention without them, where he addressed Jared's absence while speaking with fans.
"He's a big guy with a big heart and sometimes he just doesn't know when to stop giving himself and he gives himself a lot to what he does, he gives himself a lot to you guys and he gives himself a lot to his family, friends, work and his job. Sometimes you just need to get home and rest with your family. That's what he's doing."
'Always Keep Fighting' is a reference to the campaign Jared began earlier this year. He released a T-shirt branded with the phrase to benefit nonprofit organisation To Write Love on Her Arms, that supports people struggling with depression, addiction, self-injury and suicide.
He revealed in an interview he had struggled with depression during the early series of
Supernatural
, breaking down in a trailer during filming for a series three episode. A doctor was called to set who suggested he had clinical depression.
Jared said he wanted to speak out to show that depression can still surface when you have a job you love, a good life, and lots of friends and family.
He told
Variety
: "I say constantly that there's no shame in dealing with these things. There's no shame in having to fight every day, but fighting every day, and presumably, if you're still alive to hear these words or read this interview, then you are winning your war. You're here. You might not win every battle. There are going to be some really tough days. There might be several tough times in any given single day, but hopefully, this will help somebody to think, "This isn't easy; it is a fight, but I'm going to keep fighting," and that's why we did this shirt."