Elliott Wright has revealed what the text messages on Chloe Sims' phone said that caused him to end their relationship.
In a new video posted to the
TOWIE official website,
the restaurant owner is seen chatting with best friend James 'Lockie' Lock about what went wrong with Chloe because the last viewers saw them on screen, they were all loved up again.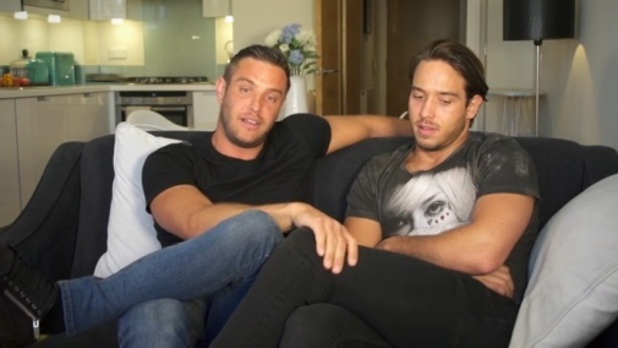 Elliott explained what happened after we left them in the series 14 finale: he had
asked Chloe to move to Marbs with him, where he's launching a new restaurant,
and she agreed.
"I did ask her and she wanted to come and settle down again which was nice," he said.
"It lasted two days. She done really well, that's good going for Chloe."
Elliott continued to say the split came after he came across messages on her mobile phone: "She was going away and asked me to fix her phone for her. There was a text message from an ex-boyfriend saying, 'don't settle down with him, meet me in Barcelona. Come see me in Barcelona before you make the decision to join him.'
"As a good girl, Chloe replied with the right response: she said, 'I really want to come to Barcelona and see you but I have an ear infection and can't fly.'"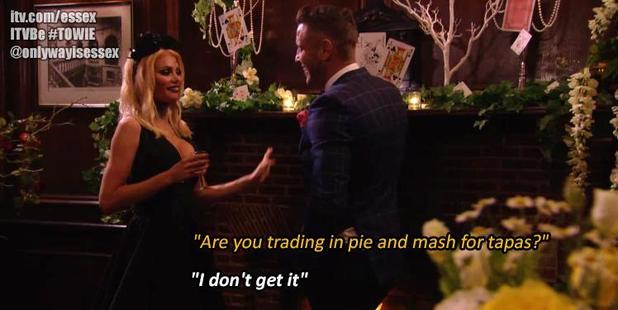 Elliott concluded: "I dunno, is that girlfriend material? I don't think it's someone I want to settle down with, especially not in a long distance relationship. I think she was planning on going to Barcelona, driving down to see me and having a little road trip!"
But Elliott said he was pretty nice about it all, sending Chloe a text saying she was looking great at the minute but he didn't thing it would work out between them. He said he'll be friendly to her when they cross paths and he hopes she acts the same.
So is it over for good? "I think so," said Elliott. Less sure was Lockie who joked: "I give it five days max before them two are back in the sack together!"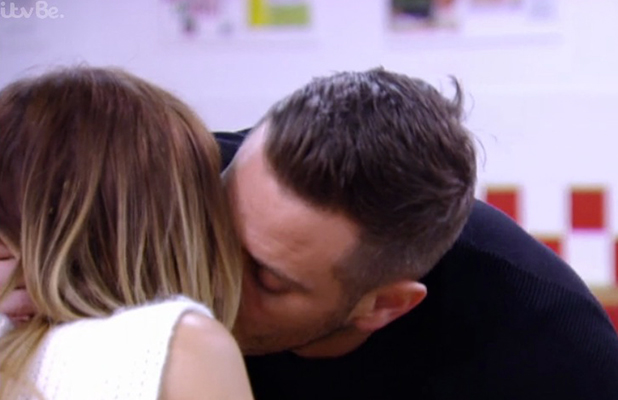 Elliott's interview came after
Chloe gave her side to the TOWIE website, saying she had never agreed finally to go to Marbs.
She said Elliott wanted her to fly to Alicante to meet him but she had a business meeting and couldn't which he was unhappy about.
As for filming the
TOWIE
special in Marbs for the new series, she said: "I'm really p***ed off about this. Why can't we go somewhere else? Why Marbs? He'll 100 per cent be down there. He'll try to make me feel uncomfortable.
"I know it's over because he wrote me a long essay and I never replied, so we haven't spoken since, except for the awkward moment when Madison decided to FaceTime him.