Geri Halliwell has married Formula One team boss Christian Horner.
The former Spice Girl looked beautiful in her couture white lace gown as she arrived for the star-studded ceremony at St Mary's Church in Woburn, Bedfordshire on Friday afternoon (15 May).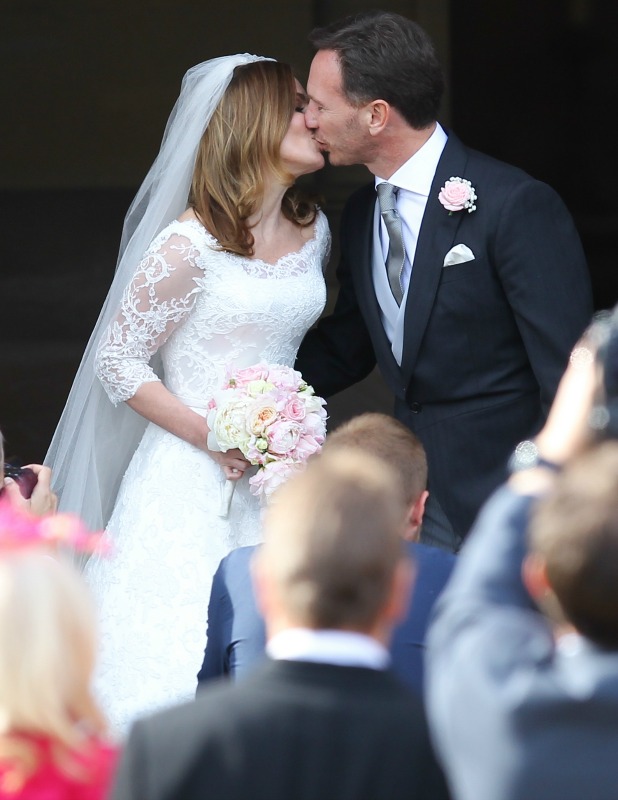 After saying her vows, she tweeted: "Most amazing day of our lives. Thank you to everyone who made it so special."
Geri, 42, made her entrance in a vintage Rolls Royce alongside her daughter Bluebell, nine, who served as bridesmaid and is also reported to have walked her down the aisle.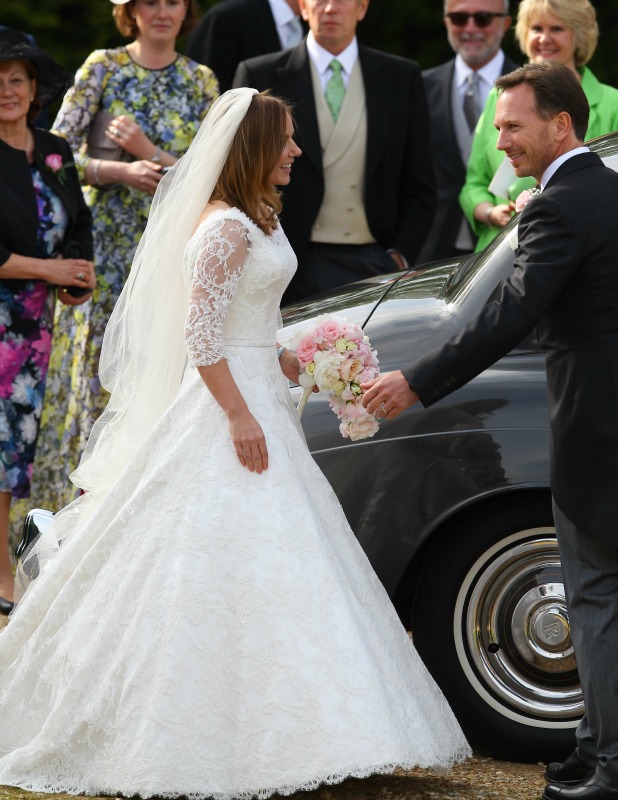 Celebrities at the ceremony included Myleene Klass, Amanda Holden, Dawn French and Jennifer Saunders, along with famous names from the racing world including David Coulthard.
The only Spice Girl at the ceremony was Emma Bunton, who was accompanied by her fiance Jade Jones. However, the other girls sent their well wishes via Twitter.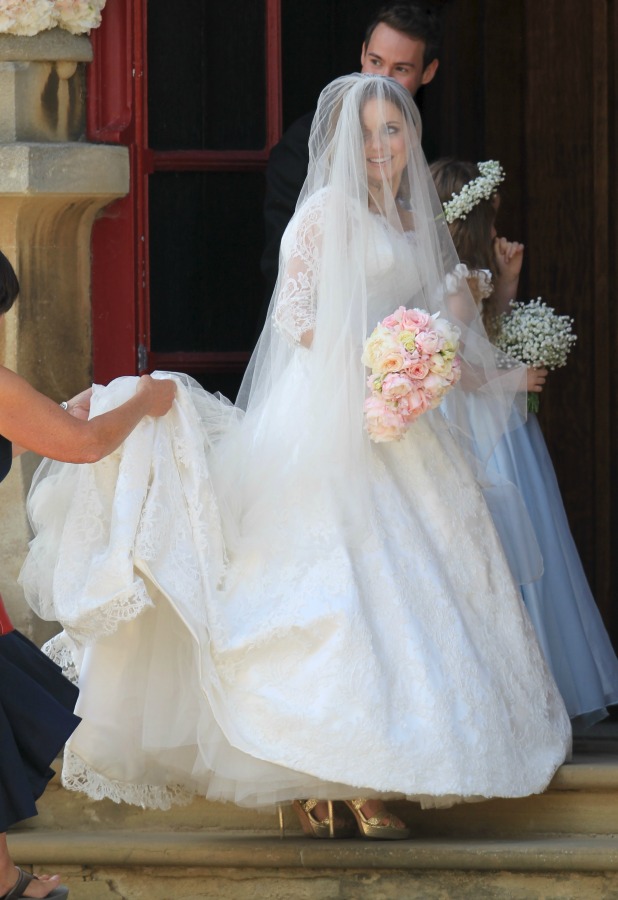 Mel B - who is currently in the US working - said: "Wishing you the most beautiful special day of your life, I love you xxxx."
Victoria Beckham was unable to attend because of a prior business commitment in Singapore but tweeted: "Sending u love and happiness.Im so sad I couldn't be with you on your special day x I love u x." She also tweeted a picture of the Spice Girls together, saying she loved them all. Aww!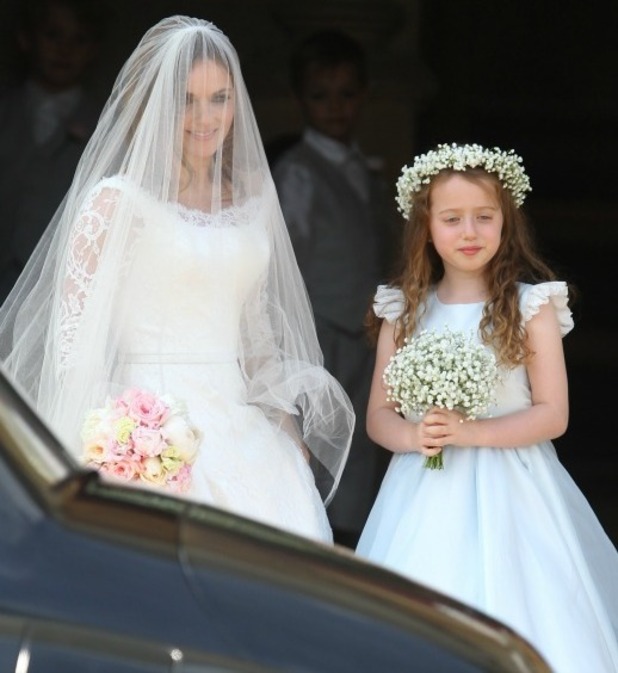 Geri and Christian - who is the team boss of the Red Bull F1 Team - announced their engagement in November.
Geri and Christian, 40, are thought to have begun dating in March this year, with a source telling The Mirror at the time: "Geri and Christian get on really well and they have lots to talk about. He's been really good for her and they are very relaxed about people seeing them together. She's been gushing about him to a lot of friends and it seems like this one could be for keeps. They are both parents and have lots in common in that respect."
Congrats to Geri and Christian!