As Britain's Got Talent heads toward the start of the semi-final shows on Monday, we speak to girl band Misstasia - who are hoping to not only get through to the next stage of the competition, but also win the entire show.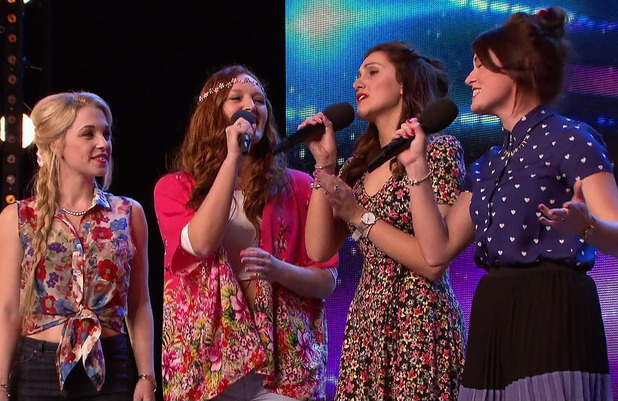 Why did now feel like the right time for you to enter the show?
Enola: It just felt like the right moment for us to show what we can do and what we'd been working on all this time. I also think Frozen has made Disney even more popular, which definitely opened a door for us to show everyone what we'd always wanted to.
Which Disney princess would each of you say you're most like and why?
Katie: I think I'm most like the girl from Brave, Merida. We both have red hair and she's quite a big tomboy like me. I like how she shows you don't need to be a girly girl to be considered a princess.
Rosie: I really like Belle from Beauty & The Beast, who Amanda compared me to on the show. She has big aspirations and goals, which mirrors our message because we want to show that every young girl should follow their dreams too.
Georgie: My favourite princess is Rapunzel from Tangled. But I also really like Elsa, who I always get compared to. She breaks away from a lot of stereotypes of typical Disney princesses in that her happy ending isn't getting married. She's more of a modern princess.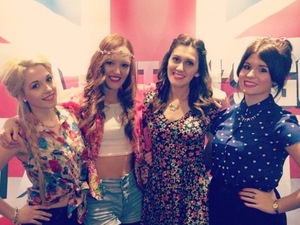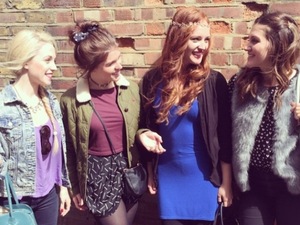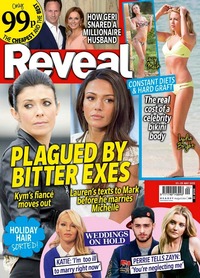 So if things didn't work out on the show, would you ever work on the Disney cruises or impersonate the princesses at parks?
Rosie: We'd love to go to Disney and do a show but we wouldn't be impersonators.
Enola: We all have a different thing about us so, whilst we might take on little quirks from the princesses; I like to think people could take different inspiration from each of us like they do with their favourite characters.
And what about Simon, what Disney character would he be?
Katie: He reminds us of Muffusa from The Lion King - tough on the outside but a softie on the inside. Then little Eric could be Simba!
Buy this week's REVEAL MAGAZINE to read the full interview, including who the girls see as their biggest competition, their celeb fans and performing at baby Eric's birthday parties...