As the countdown to their annual Marbella trip begins, the cast of
The Only Way is Essex
are getting beach body ready - And we're certainly coveting Georgia Kousoulou's gorgeous curves!
So when we catch up with the 22-year-old, we're eager to hear all of the grisly details - hours at the gym, a strict diet and big wave goodbye to your social life. But thankfully, we let out a huge sigh of relief when Georgia reveals she's completely against fad diets. Hurrah!
In fact, Georgia shuns the popular 'no carbs before Marbs' slogan and confesses her favourite breakfast is toast and hug dollop of peanut butter. But enough of us singing her praises, we'll hand it over to Georgia to share her top tips for looking fab on holiday.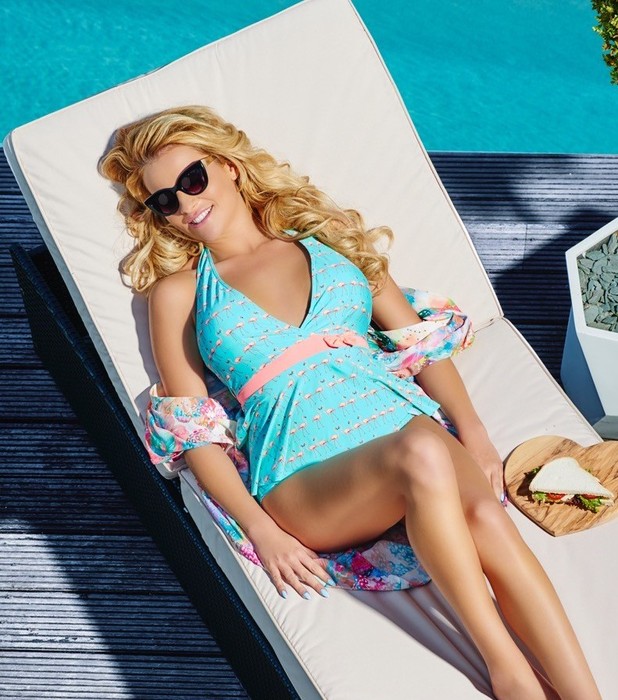 Don't skip breakfast
I'd be way too moody if I didn't eat, I'm a girl who really loves her food. I'll usually have peanut butter on toast, which is great because it's also good for you, or if I have time I'll have scrambled eggs on toast.
Don't avoid carbs
It's not healthy to cut out an entire food group. You need all of them to stay healthy and strong. Bread contains calcium, fibre, and iron. If I see people just picking at a salad, I'll always say, "Just have a sarnie!"
Sweat it out!
I try and go to the gym around 4-5 times a week because it really does make me feel good. If I do a class, I'll be there for around 45 minutes, but other times it could be an hour and a half. People have this misconception that I'm a gym bunny but I like to have a little natter at the gym too! It doesn't just change your body, it changes your attitude too.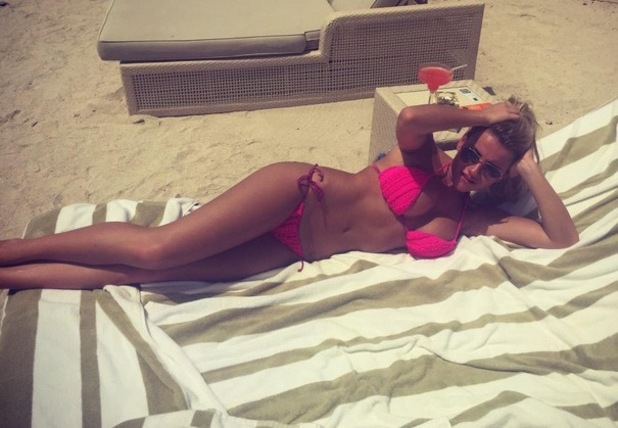 Stock up on protein
Protein is great after exercise as it helps you heal. I'll have a chicken or tuna sandwich for lunch with a side salad. Chicken stir fry is a favourite for dinner too, although I live with my parents so I'll eat whatever my mum is cooking!
Don't compare yourself to others
Regardless of their size, every girl feels insecure about getting into their bikini. You just have to embrace what you have and your confidence will shine through.If you know you're eating a balanced diet and exercising, you'll feel great.
Embrace your curves
As a curvy girl myself, I'm always telling girls to embrace their bodies. Tommy loves my body and wouldn't like it if I was too skinny. He tells me he likes that I have a woman's body and loves my bum and my legs. He supports a natural figure which is lovely.
Georgia is promoting a new healthy and balanced diet. Follow @weheartbread and tweet us using #BreadbyGeorgia to help support Georgia in spreading the word.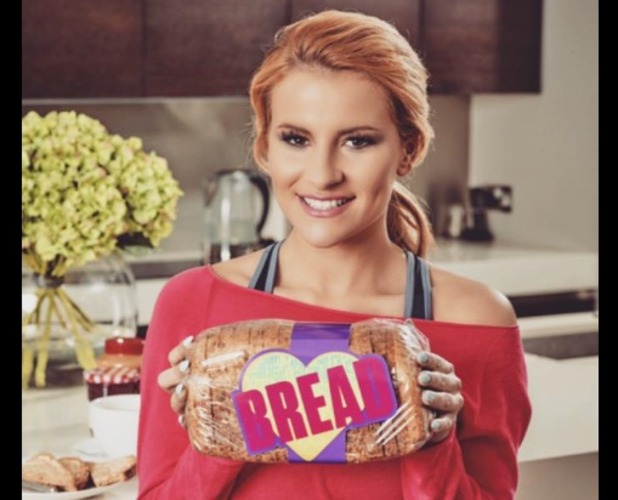 Read our full chat with Georgia in this week's Reveal magazine