TOWIE has given us many a fairytale romance from Lydia Bright and James Arg Argent to Georgia Kousoulou and Tommy Mallet and Fran Parman and Diags, but what about the ones that didn't quite make it?
Over the years, our Essex favourites have done the rounds when it comes to looking for love and it's fair to say there were a few surprising couplings along the way. Remember Jessica Wright and Joey Essex smooching? How about Gemma Collins sweetening up Sugar Hut owner Mick Norcross with her homemade pie? And then there was
that
kiss she had with Lewis Bloor... Still baffled by that one? Us too!
Here's a recap of all the Essex love affairs that may have slipped your mind...
1. Amy Childs and Kirk Norcross
Kirk once said he will love Amy until the day he dies and pulling out all the stops to woo his lady back in the day, the Essex boy took her on a romantic trip to the zoo. Of course, Amy was dressed for the occasion, channeling as many animals as she could in one outfit... zebra-print wellies, leopard print leggings and a feather coat. Top points for effort there! Luckily for Kirk he didn't do too badly either, Amy told him: "You look like a zookeeper. Big time."
2. Mark Wright and Lucy Mecklenburgh
Forgotten Mark and Lucy's early romance? Lauren Goodger certainly did not. After finishing with Lauren, Mark soon rocked up with a new girl on his arm, but that didn't give him a free pass from all the drama, oh no! He soon found himself caught in the middle between his former flame and his current. Here he is trying to do some damage control - before Lucy found out he was still bedding Lauren while dating her, that is...
3. Joey Essex and Lucy Mecklenburgh
There once was a time when Lucy caught Joey's eye and he wasted no time in chatting up the brunette beauty. But after telling Lucy he looked up to her then-ex
Mark Wright
, it didn't go down too well. Rule number one Joey, never EVER mention the ex! Not giving up that easily Joey still thought he could win Lucy over, but when she knocked him back the second time, he wasn't so keen to make things third time lucky. After Lucy finally admitting to fancying him, Joey didn't beat around the bush in telling her: "You've kinda missed the boat." Ouch!
4. Kirk Norcross and Lucy Mecklenburgh
While Lucy had Joey trying to steal her heart, she also had Kirk vying for her affections. Convincing Lucy he was a real man and not a boy like Joey, Kirk soon got the green light from Lucy to "try and reign her in" as he put it. Hoping to wine and dine her, Kirk took Lucy out for a swanky meal but he made the rookie error of choosing the exact same restaurant his ex (of just one week!) Lauren Pope was at. Awks! And if he had the chance to redeem himself he soon blew it by leaving Lucy waiting at the table and choosing to talk to Lauren instead. Although, he did come out with that corker of a line "you're just a f******" extra to Maria Fowler while doing so.... every cloud!
5. Gemma Collins and Mick Norcross
Gemma arrived in Essex'ville in series two and she was on the hunt for a handsome hunk to have her on his arm. Setting her sights on Kirk's dad and Sugar Hut owner Mick Norcross, Gem was soon going out of her way to try and woo
TOWIE's
suavest businessman - she even baked him a homemade pie. If that doesn't scream girlfriend material, we don't know what does! Sadly for G.C though, the feeling was not mutual and she was left absolutely devo'ed when Mick set his sights on someone else. Bestowing a bottle of champagne to the girl he fancies, Gem looked on in tears as it was actually Lauren Goodger's sister Nicola who was the lucky lady and not her.
6. Chloe Sims and Mick Norcross
Mick soon turned his attentions elsewhere and fancied his chances at a date with Chloe Sims. Not phased by the age gap, smooth-talker Mick managed to persuade Chlo to join him for a drink or two - even if he did have to pretend he was proposing a business meeting. Cheeky! Chloe didn't seem convinced that Mick was the right man for her though, telling cousin Joey: "I don't need a millionaire with grey hair." Ooo, a little harsh maybe?
7. Maria Fowler and Mick Norcross
With things not working out with Chloe, Mick then tried his hand at her best pal Maria Fowler. Insisting he isn't good at the whole dinner thing, Mick's coy charm seemed to win Maria over. Not only did he bag himself a dinner date with her, he also whisked her off to the seaside for a spot of mussels and chips. Despite going all out with his motorbike and seafood cuisine, it turns out Maria wasn't The One for Mick and he soon called things off after seeing her leave a club with someone else for company. Better luck next time eh, Mick!
8. Mark Wright and Sam Faiers
Forget Lucy. Forget Lauren G. It was Sam Faiers that Mark really had a soft spot for and he made that quite clear by ditching his former flames and riding off in a taxi with the blonde beauty after
TOWIE's
first ever Christmas special (seems like a lifetime ago, right?). Not willing to settle just yet though, Mark soon had a change of heart, kicking Sam to the curb and proposing to Lauren - only for Sam to admit that she is in love with him. Now that is what you call a turnaround!
Lauren and Mark never made it down the aisle, and Mark was only too happy to pick up where he left off with Sam. Bowing out of Essex shortly after, he told Sam she and him could really make a go of things if she decided to leave with him. Not willing to give up on Essex just yet, Sam told her beau she thinks they're better off just friends, leaving Mark to head out of Essex all on his lonesome.
9. Joey Essex and Jessica Wright
This one was a real shocker and totally out of the blue. While Jess' big bro was making his grand exit out of Essex, she was too busy playing tonsil tennis with Joey to notice. Who knew they were even a thing?! Judging by the look on everyone else's faces, we weren't the only ones late to the Jess and Joey party...
10. Joey Essex, Diags, Georgina Dorsett and Lauren Pope
Weirdest foursome ever? Possibly! Georgina made her entrance in series four and Joey Essex wasted no time in clocking the "salty potato". Seeing an opportunity to ask Georgina out at Gemma's Essex-style party, Joey almost blew his chance with his opening line: "Can I call you G?" - as Georgina put it, no Joey, she's not a rapper. Complimenting her dimples, Joey managed to turn things around, getting Georgina to say yes to a date with him (and friends). Turning to their co-stars for help, Lauren Pope and Diags stepped up to take one for the team. It's safe to say neither couples made it Facebook official...
Skip to 3 minutes to see Joey's chat-up lines in action.
11. Harry Derbidge and Bobby Norris
Harry and Bobby (or 'Barry' as we liked to call them at
Reveal HQ
) were arguably our favourite
TOWIE
couple. We all thought these two were the real deal. They shared the same BFF (Miss G.C), they both had a love for all-over tans and they even co-ordinated their swimwear out in Marbs. Nothing quite says true love like matching schlong thongs right? Shortly after coming clean with their romance, Harry dropped the bombshell that he had cheated on Bobs and totally heartbroken, Bobby just couldn't see past his infidelity. Sob!
12. Lauren Goodger and Tom Pearce
After Lauren P nipped their romance in the bud, Tom turned his attentions to
TOWIE's
other Lauren and quite fancying herself a toyboy, Lauren G didn't say no to Tom laying on the charm. The two were caught kissing behind the bike sheds like two naughty school kids at Mick's Essex-style Sports Day!
13. Charlie King and Gemma Collins
Gemma thought she hit the jackpot when she found Charlie King, but her love story didn't quite go to plan when her man wasn't as keen as her to get in the bedroom. Hoping to spice things up between them, Charlie did have one romantic gesture up his sleeve... their very own life drawing workshop. Yes, really. Channeling her inner Kate Winslet, Gemma wrapped herself up in a pink bedsheet and struck a pose that
Titanic's
Rose would have been proud of. Although Charlie's drawing efforts didn't quite float Gem's boat: "From that picture your insinuating I need a boob job."
14. Cara Kilbey and Mario Falcone
If ever there was a romance that wasn't going to happen! Despite dating Lucy Meck, naughty Mario wanted to have his cake and eat it and couldn't resist texting Cara on the sly. Asking Cara for a night in together, she swiftly replied 'in your dreams' before then naming and shaming Mario to an unimpressed Lucy. You go girl!
15. Joey Essex, Kirk Norcross, Billi Mucklow and Cara Kilbey
Remember the days of 'Jirk'? Joey and Kirk were joint at the hip, so much so that they even double date'ed. Eyeing up best pals Billi and Cara, the boys soon got to work planning a fun-filled date for the pair. Fishing and camping, anyone? Nope, just bowling. After a few dates things soon fizzled out though, mainly because Kirk wasn't all too keen on Billi anymore and he didn't hold back from telling her so during one
very
awkward encounter at his house: "For me it was just friends going out, now I've got f****** questions at my house. Do I look like a f****** doughnut?"
Skip to 2 minutes in - unless you want to hear Kirk and Lauren G doing karaoke...
16. Charlie King and Danni Park-Dempsey
After his failed romance with Gemma, Charlie then found things becoming awkward with best friend Bobby too, after Bob confessed he might have feelings for him. Looking for solice elsewhere, Charlie soon found a friend and potential girlfriend in Danni. Slightly odd pairing, but Danni and Charlie did begin dating. As much as Charlie wanted them to become exclusive, sadly it wasn't meant to be.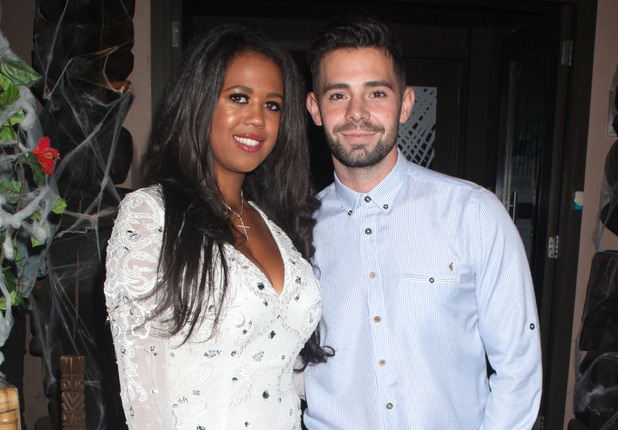 17. Cara Kilbey and Ricky Rayment
Way before he was romancing Jess Wright, Cara was the one Ricky was taking out for dates. A few dates was all it ever was though as fiery Ricky was prone to causing a scene and Cara's brother Tom wasn't too pleased to see Ricky locking lips with his sister!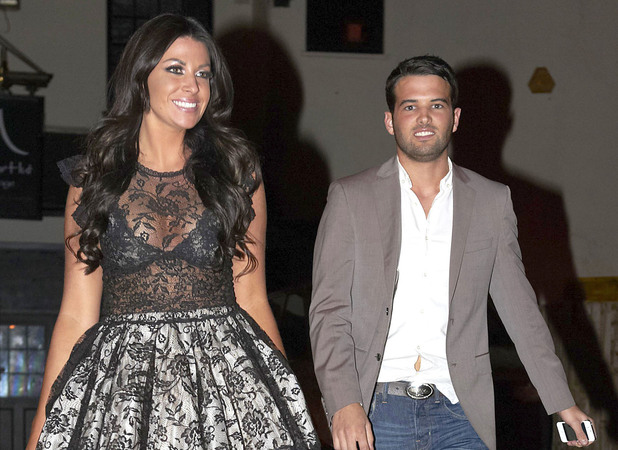 18. Gemma Collins and Lewis Bloor
It's like Joey and Jess all over again, but the 2015 version. There was no explanation and no word of warning, just Lewis grabbing Gem's face for a cheeky smooch. Blink and you would have missed it!
If you did, here's a pressie just for you...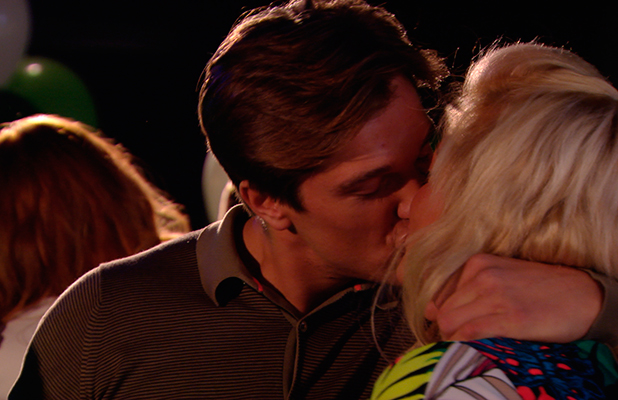 For exclusive competitions and amazing prizes visit Reveal's Facebook page NOW!