Khloe Kardashian looked SUPER glamorous at a top secret photoshoot yesterday – just check out that scarlet pout!
The
Keeping Up With The Kardashians
star puckered up for a selfie on location as she paid tribute to her glam squad for making her look oh-so-fantastic.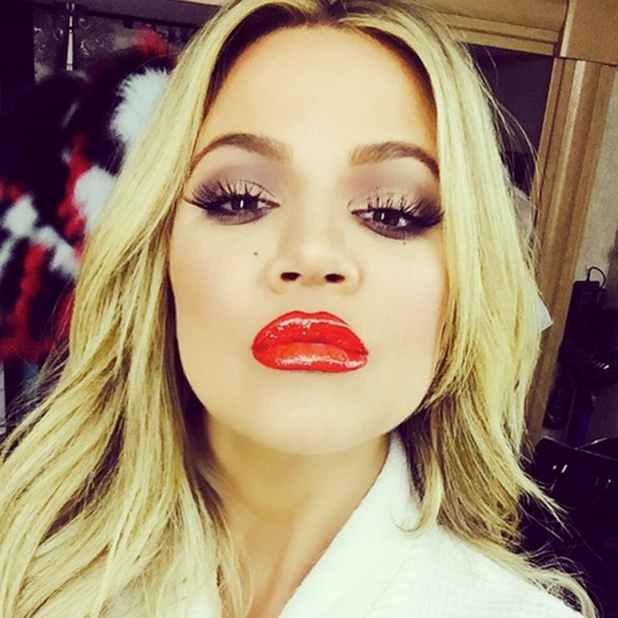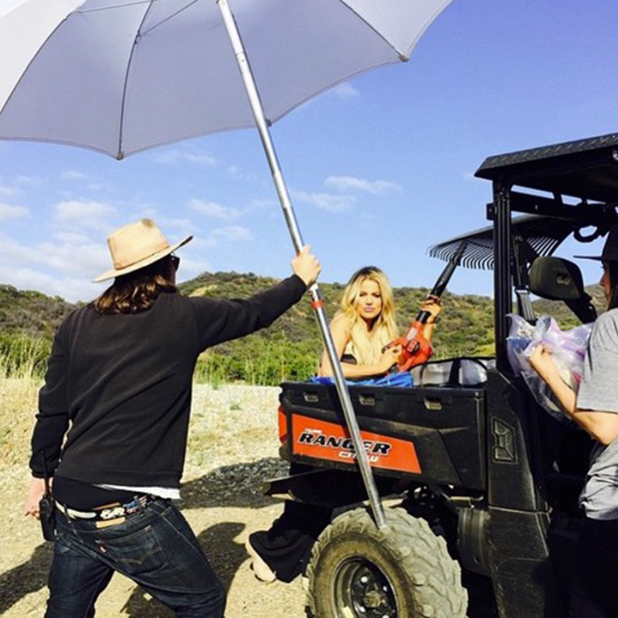 "I love my painted look today!" she said.
"You ladies bust your booties and it shows! I can't wait for you to see this shoot!"
And she seemed to pre-empt speculation about a surgically enhanced pout by adding: "It's a photo shoot… Relax freaks!"
Perhaps that's on the back of sister Kylie Jenner, 17, recently 'fessing up to having temporary lip fillers in a bid to plump her own pout.
All you need to know about
Khloe Kardashian
: