Cate Blanchett has revealed she's enjoyed "many intimate relationships" in the past.
The Oscar-winning actress spoke with
Variety
about drawing on real life experiences for her role in new movie
Carol
, about a secret relationship between two women in 1950s America.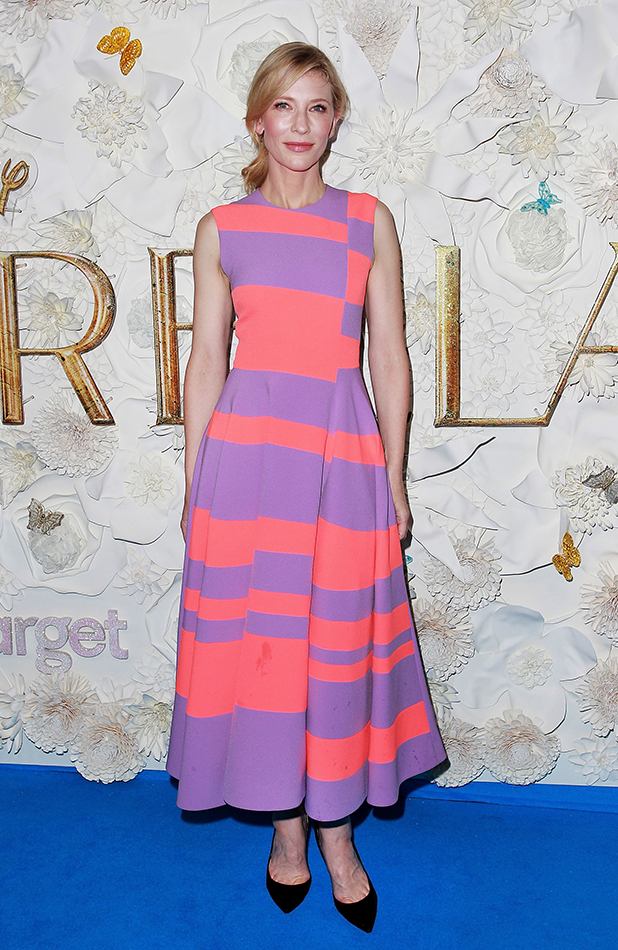 Cate - who is married with four children - was asked by the magazine if this was her first time portraying a lesbian, prompting her to answer: "On film — or in real life?"
When asked if that meant she'd had relationships with women in the past, she would only say: "Yes. Many times."
Cate did, however, speak about discovering her character, saying she read erotic novels from the time period and thought about what would have been romantic and sexy. "We asked, 'What is the most erotic part of the body?' We kept saying that wrists are really erotic. The neck. The ankles. The way Highsmith writes, she's got this exquisite observation of detail that most people would miss, but a lover's eye never would. We talked a lot about erogenous zones."
Carol
is based on the novel
The Price of Salt
by Patricia Highsmith. It focuses on the relatonship between two workers in a New York department store: Cate's character and a younger colleague played by Rooney Mara.
The movie will premiere at the Cannes Film Festival where it will be in contention for the Palme d'Or Award,