Kris Jenner has said she's happy for ex-husband Bruce Jenner following the announcement that he is transitioning into a woman.
Keeping Up With The Kardashians
momager Kris, 59, told
Us Weekly
she was pleased to see her former partner happy, after his ABC News interview last month confirmed the widespread speculation.
"[The] family's doing great, and Bruce is doing great. And everybody's super supportive," she said.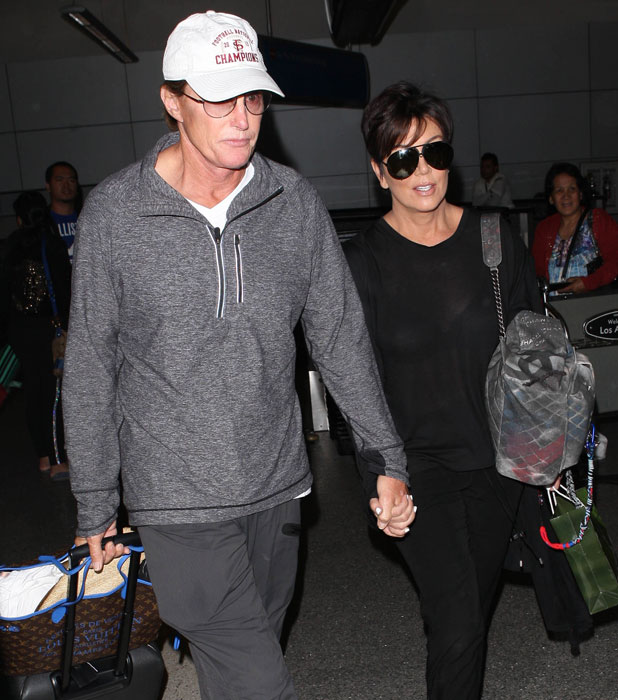 Kris and former Olympian Bruce, 65,
separated in 2013 following 22 years of marriage.
They've stayed good friends, however, and both still appear on the family reality shows.
They share kids Kendall, 19, and Kylie, 17, while Bruce is also stepfather to Kris' children Kim, Kourtney, Khloe and Rob Kardashian. Bruce has four elder children of his own.
We will see
Bruce breaking the news to his family in a special two-part special on Keeping Up With The Kardashians
, to air in the US this weekend. A trailer has already been released featuring soundbites from the show over old family movies.
A clip has also been released featuring a conversation between Kris and Kim. As Kris cries, Kim tells her: "He has to deal with this for the rest of his entire life. Waking up and feeling like, 'Woah! This isn't my body. This doesn't feel comfortable.' That's the only way I can kind of imagine it. And you really have to let go."
Watch producer Ryan Seacrest talk about the Bruce special below: