Gemma Collins has lost three stone in three months and says she feels fantastic!
The
TOWIE
star looked fabulous on ITV's
This Morning
as she spoke about turning to a hypnotist for help in a bid to shed the pounds.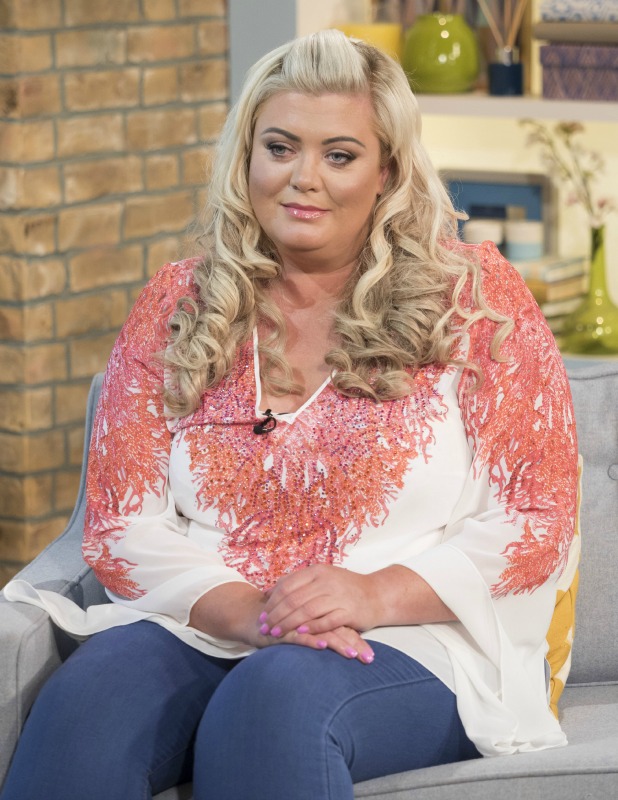 Gemma's been open about her weight struggles and said today she'd "tried every diet out there" but, when none worked, she decided to seek help elsewhere. Her former co-star Sam Faiers had already used the hypnotist to help with her trichotillomania, which makes her compelled to pull out her hair, and recomended Gemma give it a go.
"I didn't realise, but I was obsessed with food. Life always revolved around food and eating - before I'd leave the house, I'd be like 'where am I having lunch, where am I having dinner?' there was no brain space in my head that didn't allow me not to think about food. It was a living nightmare," said Gem.
"At the end of the [two hour] process, I don't know what he did - I was wide awake when it was happening - and at the end of it he said, 'I want you to go back to that girl, and if you were to see that girl again, what would you say to her?'. And I shut my eyes and I said 'I'm really sorry, but I can't see this girl anymore. She's gone'. He said that was the right answer, we shook hands.
"I don't remember driving home, it was all a bit of a blur. But for the first time, the next day I woke up and I believe I got my life back and I got me back."
Gemma - who will head out to Marbs with the
TOWIE
crew soon to film the new series - said she turned to food last year after struggling with "dark times" in her life.
"Through trauma, food became my crutch - and this has been the only thing that has been successful for me," she said. "He's done something to my mind. It's all to do with the subconscious mind. Our mind is such a powerful tool… I don't think people use them enough. I owe my life to this man.
"I've got size 18 jeans on today and I feel a million dollars! My dream would be a size 14/16 - I've been saying it for years and I've never achieved it, but I will achieve it this time. And I cannot wait to get there! I am exercising three times a week. I feel so good - there's nothing I don't feel I can't achieve...I'm just raring to go!"
Check out
Reveal
's round-up of Gemma's one-liners below:
For exclusive competitions and amazing prizes visit Reveal's Facebook page NOW!