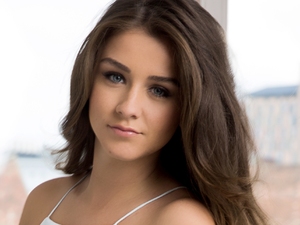 Brooke Vincent exclusively shares her fashion favourites, beauty and style picks and celebrity highlights with Reveal.
Hey everyone!
Seriously where is the sun? The amount of times I have put my washing out, and had to run back out to get it because it has started spitting!
Come on Mr Sunshine, we are well into May now!
The BAFTAs
So
Corrie
won a Bafta on Sunday night.... Amazing!
I think we were all so shocked because of how good the other shows in our category have been over the last year. It was such an honour to be invited, but when we went up to collect the award, I found it a bit daunting. I'm just glad I didn't trip up or fall!
Here I am at the after party with the award. May I add that a Bafta is very heavy!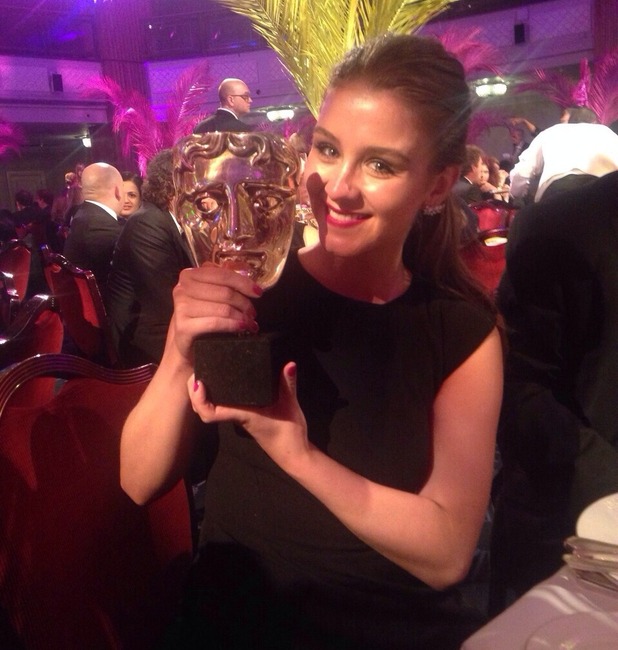 My Baftas dress - I had sooooo many tweets about it!
I had a style in mind so I went to see my friend Mark Melia, who is a designer and dress maker. He listened to what I wanted and bang! He made this little beauty and I have had so much lovely feedback about it.
I think the nice thing about wearing this dress was that it was so comfy. It had pockets for me to put my hands in and I didn't have to breathe in all night - which definitely helps when going on a red carpet.
It is such a lady like dress and I didn't think I'd be able to pull it off, let alone think I would be confident in wearing it! I love experimenting with dresses and styles and I really think that something simple on the red carpet works best for me.
Here I am in a fitting and here I am at the actual Baftas.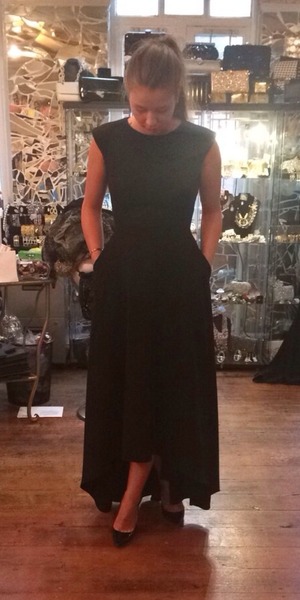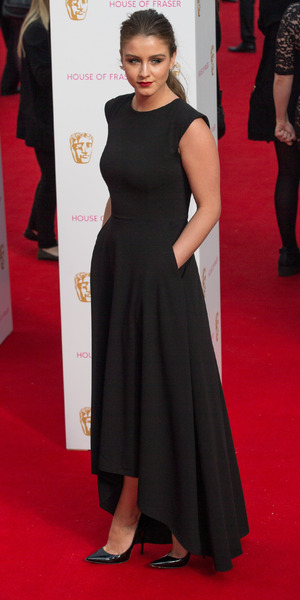 Here is a picture of Dean and I en route to the awards.
(I don't think Dean was very happy when we were on our 50th selfie, but the light just wasn't quite right for me so we had to keep going till I was happy, ha!)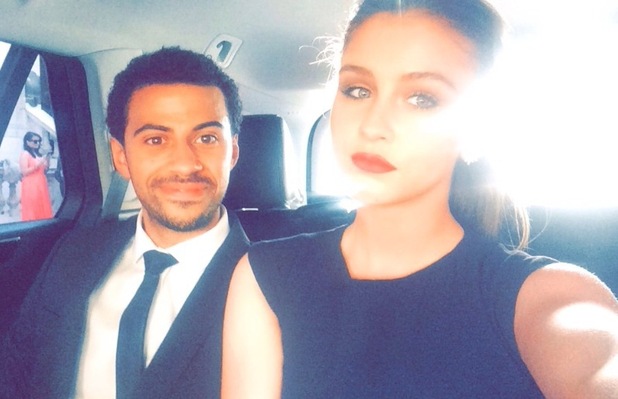 Sat behind me at the actual awards were Keith Lemon (Lee Francis) and his lovely wife Jill who has done my make-up a few times. We also had a little selfie! It's always nice to see them both and have a chat.
I'm going to be filming for
Celebrity Juice
tomorrow so I will take lots of pictures and put it in next week's blog for you all to see!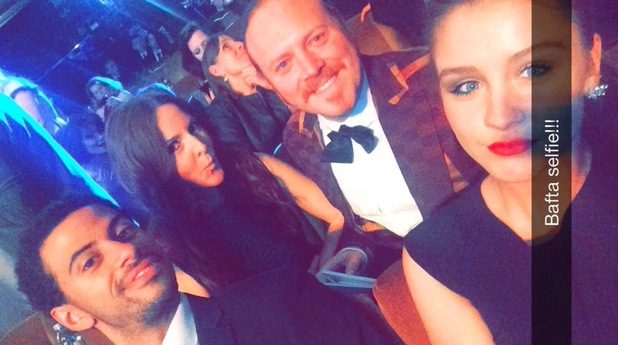 Lord of the Dance
So I don't know if you have seen on my Instagram, but my little cousin Ryan has a place in the hit show 'Lord Of The Dance.'
From the age of 13/14 all I have done is taken the mickey out of him, saying it's only girls that dance. Last year when he invited me to London to the press night of the show, little did I realise how wrong I had been!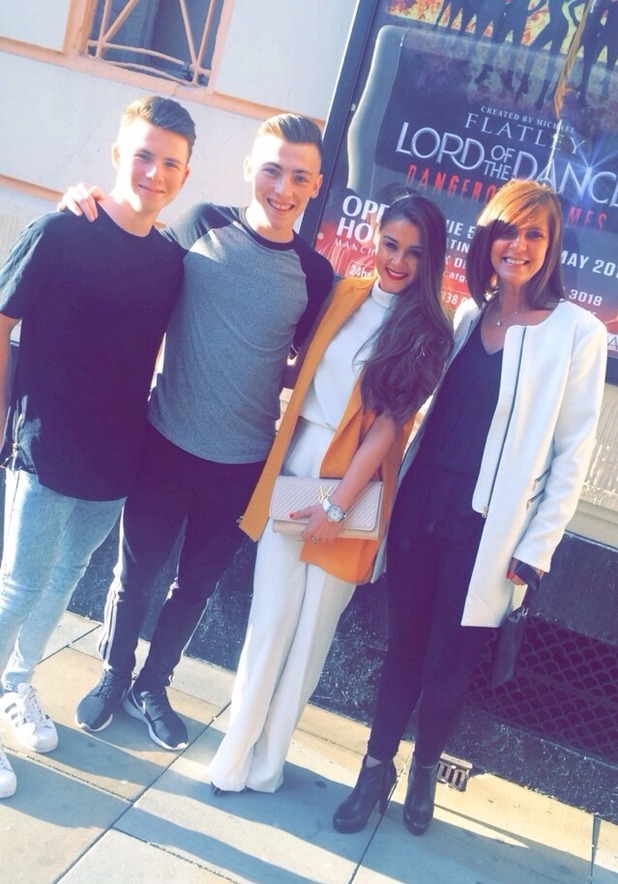 The hard work, strength and dedication that these girls AND boys have to go through every night to perform as well as they do is unreal. I get so proud when my loved ones do well, but this was too much, I actually cried when I watched him. This time and last. So when I heard he was coming to Manchester, my mum and step-dad really wanted to see him so I got roped into taking them. My mum loved it and declared she was going to start up tap dancing!
I think I get my very funny ways from my mother haha :)...
This Week
So this week I have started back at the gym again. Well to be honest, I am writing this and getting the motivation to go! My friend Hayley also comes and motivates me. She keeps me going and says I have to do more when I am about to stop. Everybody wants a summer body... I just wish I could order and pay for one instead haha!
Myself and Sean Ward (Callum the villain in
Corrie
) are off to do Nick Grimshaw's radio show on Thursday morning, so if you're up on your way to work or school tune in.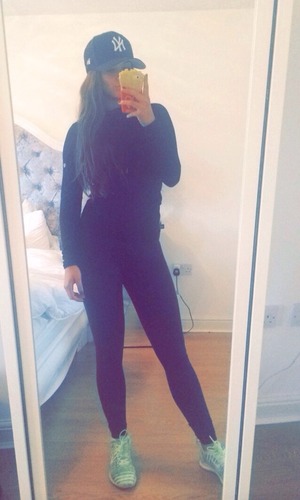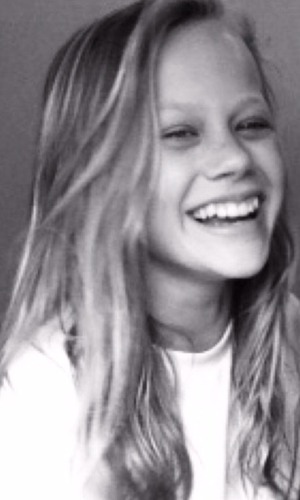 Finally, I just want to finish this week with saying how much it is important to appreciate the life and things we have in it. Yes I am getting very soppy with my old age, but this week I am thankful I am in a Bafta award winning TV series (and have been there for 12 years of my life - a long time!) and that I have the honour of meeting some amazing people and doing some amazing things.
I have had the privilege of eating amazing food (even though half the time I don't have a clue what it is) and the opportunity to wear amazing dresses too.
I think with life sometimes we get swept along and forget what's important and makes us happy! The things that money cant buy! Friends. Family. Memories. That is all you need!
Also a huge happy birthday to Katie who is 12 this week! Have a lovely birthday. Carry on doing well in school, I will see you soon, lots of love.
This weekend I have the British Soap Awards so I will fill you in with all the gossip next week.
I need to sign off now and source a a dress to wear!
Peace up Reveal,
Love from Brooke xxx
For exclusive competitions and amazing prizes visit Reveal's Facebook page NOW!